SLADE INTERVIEWS
1970's | 1980's | 2000 - 2013 | 2014 - 2017 | 2018 - 2020 | 2021 - 2023

VIDEO INTERVIEWS WITH SLADE MEMBERS AND RELATED PEOPLE
SPECIAL Q&A SESSIONS
CLASSIC ROCK INTERVIEWS NODDY HOLDER
Q&A: Noddy Holder
Features / 02 May 2014 / by Geoff Barton
With half of the original Slade acting as their own tribute band, their former vocalist reflects on the early days, TV celebrity - and his mission to get people to nibble Nobby's Nuts.
It's difficult to imagine life without Noddy Holder of Slade fame. From the ear-splintering holler of 'Baby-baby-BAAA-BY!'; to the mizspelt songtitlez; to the never-ending stream of smash hits in the 70s; to the time- honoured cavort-with-your-granny festivities of Merry Xmas Everybody... this glam-rock icon with his Dickensian side-whiskers, calf-length tartan trousers and mirrored top-hat is part of the fabric of British society. One half of the original group (guitarist Dave Hill and drummer Don Powell) is still active as Slade II, but Holder officially left with bassist Jim Lea in the early 90s. Since then Noddy has forged a career as a radio DJ, Grimleys TV actor and all-round celebrity. He gained an MBE in the Millennium New Year's honours list. "It was for services to music, not spelling or grammar," he laughs. Now promoting a new range of snacks called Nobby's Nuts, Holder reminisced about his crazee career.
You were a skinhead band, Ambrose Slade, before you became plain ol' Slade. But before that, even, you were called The N'Betweens.
When we were The N'Betweens we wangled a six-week residency in the Bahamas. This was 1968. We played in the black area of the island where the tourists went for cabaret. There were fire-eaters, belly dancers, limbo dancers – and us. It was quite an experience. We'd been used to playing scrag-holes in the Black Country.
There was a midnight curfew when the tourists had to go back to their area of the island but we'd stay on stage until four in the morning and play to the black crowd. We did loads of James Brown stuff, because I could more or less imitate his voice. We did Sam & Dave, Temptations, Stevie Wonder... We thought we were going to die on our arses but they loved us. We ended up staying in the Bahamas for 18 weeks. They couldn't get rid of us.
It was a big leap from that to Ambrose Slade, and then Slade. We came back to Britain with a whole new show. In the Bahamas we'd picked up records from American tourists that hadn't been released in Britain – Born To Be Wild by Steppenwolf being one of them. We were playing a lot of Amboy Dukes stuff as well.
Notorious music biz svengali Kim Fowley was a supporter of The N'Betweens.
We played a gig in London at Tiles Club in Soho. We saw this long streak of piss in the middle of the crowd with a cowboy hat on, doing all this hippy dancing. We thought: "What the fucking hell's that?" It was Kim Fowley. He came backstage and said: "What I like about you guys is, you're different. You're going to be big stars. You project." We made a single with him, a version of The Young Rascals' You Better Run.
But we decided not to get too involved with him when we found out that he wanted us to go to America and pretend to be Van Morrison and Them, who had just recently split up. A typical Fowley stunt.
Did you ever meet Fowley again?
Well, he did a cover of Mama Weer All Crazee Now with The Runaways. We hadn't seen him for years and we bumped into him in Munich. He was always wisecracking; always on the scam. We asked him: "What are you doing here?" He said: "I'm producing an album for [1972 Eurovision Song Contest winner] Vicky Leandros!"
Slade were a big influence on Kiss.
Gene Simmons has admitted that Kiss took Slade's show to its furthest extreme. He obviously saw in us the makings of what became the Kiss phenomenon.
Simmons once said: "Before Slade, no one really knew shit about how to make an audience riot." Before us it was just girl screamers at Beatles and Rolling Stones concerts. It was part of the whole package of Slade to send people berserk. But it wasn't screaming girls – it was all lads. We were probably the first uproaring laddo act.
Slade flopped in America though.
That's bollocks. We didn't have big hit singles but we didn't bomb. We could top the bill at 20,000-seaters and sell them out. People used to add us to their bill to shift tickets. ZZ Top were a huge act in the south, where they could outdraw Led Zeppelin, but in the northern states they didn't mean dick shit. They put us on their bill to bring the crowds in. This is before beards – ZZ Top were a cowboy band.
We toured with Santana – can you imagine Slade and Santana? Here's another line-up for you: we were top of the bill, King Crimson were second and The Strawbs opened. One of the funniest lines I ever heard from was from [King Crimson guitarist] Robert Fripp. King Crimson were playing their set and all the Slade fans were shouting: "Boogie! Boogie!" And Fripp's just playing this weird stuff that goes 'bloop-de-bloop-de-bloop'. So he walks up to the mic and says [adopts posh English voice]: "We have no intention of boogying."
Slade also impressed Kurt Cobain.
I only found out about that recently. Cobain had been to a gig of ours as a very young kid and he was quoted as saying we were a massive influence on him.
Cobain said he admired you because "Slade were a band that would never bend over".
I know what he meant. We wouldn't bend in America. If we'd've bent we probably would've been bigger than we were. But we wouldn't toe the corporate American line.
After your amazing string of No.1 hits in the 70s, Slade's career fizzled out. But you made a remarkable comeback at the 1980 Reading Festival.
It was the second time that sort of thing happened. Our first breakthrough from Top Of The Pops to being a respected concert-tour act came at the Lincoln Festival in 1972 .We stormed it – and the Beach Boys had to follow us. Stanley Baker, the actor, was the festival's promoter; he was a big music fan. For our encore we got Stanley on stage and played the Zulu theme from the movie he was in. Everyone went wild.
What about Reading in 1980?
Ozzy couldn't do it; his Blizzard Of Ozz wasn't ready. We were the last-minute replacements. We'd virtually split up because we'd become unfashionable in the punk era. We didn't even have backstage passes – we had to park in the public car park and walk through the crowd to get to the backstage area, carrying our guitars.
We were supposed to go on after Def Leppard but Leppard said: "Slade have had their day, we demand to go on after Slade." That was probably the worst move of their career. We tore the place apart. Then Leppard made it even worse – they went on stage and the first thing they said was: "You've heard the crap, now you're going to hear the good stuff." The sky just filled with cans and bottles.
Slade are one of the few bands to have survived the glam/glitter days with their reputation intact.
There was a period certainly in the 80s when everybody thought the 70s were a bit of a joke. But Slade now seem to be looked upon with a good deal of reverence. People are finally realising the 70s were great.
NODDY GOES NUTS. You're promoting a new range of snacks called Nobby's Nuts. Jamie Oliver probably wouldn't approve...
Why not? Nuts are very healthy. Everybody should eat more nuts, quite frankly. They're very good for you. And these are flavoured nuts as well. Nobby's Nuts are more aimed at the drinking market – they're nice to have with your beer or alcoholic beverage. They're great-tasting nuts. And crisps. Just be careful you don't overdose on them. Anything is fine in moderation.
---
"On November 28th 2014, LIPA was honoured to welcome charming Slade front-man Noddy Holder for a music master class.
We had a chance to interview him afterwards, here is what he had to say..."
---
Noddy Holder on 'Loose Women' 16 Apr 2015
---
Noddy's big years; Fame is 'not for the faint-hearted', but it certainly helped set up a nice pension plan for Noddy Holder.The former Slade frontman talks family, royalties and reunions with Hannah Stephenson. Birmingham Post April 2015
His trademark mirrored top hat is now locked in a bank vault, his annual royalty cheque from bestselling festive hit Merry Xmas Everybody provides a lucrative pension, and former slade frontman Noddy Holder has his feet firmly on the ground. "I don't think a day goes by when someone doesn't shout, 'it's Christmas', at me. Merry Xmas Everybody is 41 years old. it's a pension plan we never realised would happen," says the 68-year-old godfather of glam rock. Today, he lives comfortably in Manchester with his second wife suzan, still enjoys a good party - although not to the same extent as 40 years ago - and remains as much fun to talk to as his hits were to sing along to, from Cum On Feel The Noize to Mama Weer All Crazee Now. "We were a very happy-go-lucky band and we remained that way for most of our career. But towards the end, we'd spent 25 years together, the same four guys, as a band, and after that amount of time you're going to start having differences with one another, because you've grown up in different ways and gone in different directions in your personal life. For me, the fun had gone."
He took time off in the mid-Eighties, when he split from his first wife, Leandra, with whom he has daughters Jessica and Charisse. "My personal life was in turmoil. I was going through a divorce and had two kids who had to cope with the divorce, and my dad was very ill. All those things came all at the same time." Personality clashes, egos and 'musical differences' put the final nail in slade's coffin in the early Nineties. After leaving, Holder forged a radio and TV career, with radio shows and voice-over work. He also appeared in ITV's The Grimleys and had a cameo in an episode of Coronation street. Holder was awarded the MBE in 2000 for his services to showbusiness.
Today, he is happily married to TV producer Suzan Price, 20 years his junior, with whom he has a son, Django, named after jazz guitarist Django Reinhardt. "in my first marriage, I was away touring and my daughters didn't know any different from that. it had been like that since they were born. I don't think I was a bad dad first time around, it was just circumstances that took me away from the family a lot more. But I provided them with a good lifestyle. "I should have set aside more time with them when they were young, I did miss out on a load of stuff, and you can't get that time back. "With my second marriage, I had a child and I wasn't going to do the same thing again."
Many of his thoughts are charted in The World According To Noddy, in which he shares accounts of his days on the road, celebrity gossip and general musings about fame, friendship and fatherhood, his dislike of social media, how he manages the ups and downs of modern life and the tough realities of ageing. They had Django when Holder was 49, but he has no qualms about being an older dad. "All my friends were aghast that I would contemplate having a kid at 49. They thought I was mad. My second wife really wanted a baby, and I just knew it was the right thing to do." He and Suzan have an unusually good relationship with his ex-wife. "Suzan is probably closer to my first wife than I am! My daughters used to come and stay and they got on really well with Suzan. They set the groundwork for when they did meet. "Every divorce is painful, but it was as civilised as it possibly could be and we both wanted the best for our two daughters."
The book is peppered with stories about slade, the band from the Black Country, who partied hard with drink rather than drugs. "We never got into the drugs scene. I don't know whether it was to do with our upbringing and where we came from in the Black Country. We didn't change much internally when we became famous. We had that working-class ethic that we worked hard and we played hard. We were big party animals, but we knew when to stop." They didn't trash hotel rooms - because they were too worried about footing the bill. "We were never a cool band, we were a successful band. We wanted to be a commercial band and to sell our music around the world. We wanted number one singles and albums, from the day we formed in 1966. We weren't bothered about what the critics said about us."
But while other bands, like Spandau Ballet and Culture Club, put their off-stage spats to one side for reunion tours, it's not something Holder can ever see happening with slade. The band has never seemed able to make up. He doesn't keep in touch, although two of the original line-up - Dave Hill and Don Powell - are still touring as Slade, with two other musicians. The original bass player Jim Lea, with whom Holder wrote many of their hits, was unhappy about that, but Holder says life's too short to bear grudges. "We had 25 years as a band and I didn't want to get into a ruckus with them. I don't want hassle. We never get together. We've been in the same room about twice in the last 20 years. "I would much rather we were close friends and that we could go out for a meal together and have a laugh about the old days, but some of them have chips on their shoulders which are 30 years old."
Today, making a name for yourself is a very different business, he says, although TV talent shows began long before The X Factor and Britain's Got Talent were conceived. "We had Opportunity Knocks and New Faces. The only difference now is that they are big, spectacular TV shows. To me, they don't say anything about current trends in music. I look upon them as a TV variety show. I don't think they are a barometer for the music business. I mean, how many people can you name who won The X Factor? Very few have had long term success." "Fame is not for the faint-hearted," he continues. "if you are looking to get into the business just for fame, you might as well forget it, because you're not going to be around for very long. What it takes to be around for a long time is hard work. Your first hit record is only the first rung on the ladder." He still misses the music, although he went on tour last year with his pal, Radio 6 DJ Mark Radcliffe to do An Audience With Noddy Holder. Now semi-retired, he splits his time between the UK and Portugal, where he has a house, but would like to carry on writing, feels he has a solo album still in him and has lectured at Liverpool University. "I do try to instil in the students that success is all down to hard work. You don't get nothing for nothing."
The World According To Noddy by Nodder Holder is published by Constable, priced £8.99. Available now.
---
GOODTIMES MAGAZINE (Germany) INTERVIEW WITH JIM LEA - published November 2015.
Thanks to Marlies Matthews for the translation.
Q.What was your involvement in the box set project?
A. I wasn't involved at all, in fact, I didn't even know about it until much later. 16 months ago I was diagnosed with prostate cancer. I was told it wasn't operable, or should I say I wouldn't survive an operation. Fortunately the cancer hasn't spread, but I am still undergoing treatment. We also had a few deaths in my wife's family, which means I was rather busy with other things.

Q. What are your memories of SLADE ALIVE?
A. In those days we had a fantastic reputation as a live band. Our manager Chas Chandler kept appearing at our gigs, both in Northern and Southern England. At the time I was the only one in the band who had a telephone. Our management paid for the phone, and I was the one who had the phone. Chas would phone me after gigs to ask how it went, and I always replied: it was brililant. Obviously he wanted to make sure that I wasn't telling porkies so he would come along and have a look for himself, only to find that what I'd told him was the truth.

Q. At the beginning you were struggling....
A. We had no hits. Songs such as 'Know Who You Are' or 'Shape of Things to Come' were played on the radio only very infrequently. Even though we performed 'Shape of Things to Come' on Top of the Pops it didn't really help. So we just kept on touring and playing live. So Chas had this idea to make a cheap album and booked the Command Studios in Piccadilly, This was a small place where you could play live and record at the same time. We did gigs on three consecutive nights and used the first one for the album. We always used to finish the show with 'Get Down and Get With It' which finally was our first chart success reaching number 16. This resulted in another appearance on Top of the Pops, more public recognition and more airplay. The album which at first didn't do very much at all, suddenly went to Number 2 in the album Charts.

Q. What came next?
A. We wracked our brains what to do about the next single. I wanted something different from Rock'n Roll, I had in mind something like Django Reinhard or Stephane Grapelli , me and Nod used to play such things in the dressing room before we went on stage. In those days used to write songs and show them to Nod and then we'd finish the song together. 'Coz I luv you' was my idea, which was our first number 1. The English music press carried on hating us, they didn't understand us and thought we were a pop band or a skinhead band.

Q. But still things did improve with SLAYED?
A. I didn't want hit singles on our albums. Chas and me used to have massive rows about it. I didn't want singles on the LP because I thought people wouldn't buy the singles but wait for the album. After all this is what the Beatles did, none of their singles were on the albums with the exception of film songs such as 'Help" and 'A Hard Days Night'. Well, 'Gudbuy t'Jane' appeared on SLAYED but only because we didn't have enough songs. I was under tremendous pressure to keep the hit songs coming especially we kept touring at the same time. I need some time to write, and we hardly had the time in the studio, only about 10 days at a time. I envied the Beatles who could afford the luxury to spend a long time in the studio perfecting their songs.
Q. How come you had no time in the studio? Was it a financial issue or was it because you spent so much time on tour?
A. It was the latter really, Chas keep pushing us because of what had happened to him with the Animals and with Jimi Hendrix. Apparently Hendrix did up to 48 takes of a number, ELECTRIC LADYLAND took forever to finish, it took far too long in my opinion. And the Animals did various versions of "House of the Rising Sun" only to decide on the first version even though they had recorded it when they were dog tired and hungover after a heavy night out in Newcastle, they'd had no sleep travelling from Newcastle down to London to do the recording in Mickie Most's studio. This is why Chas wanted it short and sweet and no fuss.

Q. And OLD, NEW, BORROWED AND BLUE came next.
A. OLD, NEW, BORROWED AND BLUE was a weird story. We had been very successful and could afford Olympic Studios, which were in big demand at the time. We shared the studio time with the likes of the Stones, Rod Steward and the Faces and Led Zeppelin. The studio was practically booked out for 24 hours which meant that there was no time for maintenance. Everything was rather tatty and in poor condition, repairs were done with sellotape. We would work from 10 to 6, and then the Stones took over. They recorded It's only rock'n'roll at the same time as we did OLD, NEW, BORROWED AND BLUE, and there were quite a few music critics who said that the Stones were trying to sound like Slade. I remember a funny story where Mick Taylor said in a TV interview that Mick Jagger was always paying attention to current trends . If 'Soul' was the thing of the day, he wanted do to 'Soul', or if 'Funk' was the fashion, he wanted it funky. Apparenty they had been working on one particular track for two weeks and Jagger kept playing the same song for guidance so much so that the others were getting fed up and kept telling him to leave it. Taylor couldn't remember which song it was but the upshot was that Jagger was trying to sound like us. It did us good to realise that we had that effect on others. Even though they never really understood us in America, we used to have the likes of Kiss, Springsteen Bon Jovi and the Ramones at our gigs.

Q.There is quite a difference between OLD, NEW, BORROWED AND BLUE and SLAYED - what was the reason?
A. You can hear that we were heavily influenced by the Beatles, many songs would have been suitable for a Beatles album. That was due to the song writing. When Chas took over as our manager, he encouraged us to write our own stuff. When we asked him how to do it, he said he didn't know either but he said just listen to the Beatles so we did, time after time. Paul McCartney once asked me to pop round to his place so he could show he how he wrote his Beatles songs, and I didn't take him up on his offer, what a fool I was! But 'My Friend Stan" sounds like a McCartney number, even though I had something completely different in mind - 'Granny Takes A Trip' by the Purple Gang with Honky Tonk piano.

Q. What about 'Merry Christmas Everybody,' your most successful song...
A. Not only that, you hear it every Christmas all over the world, but it is the most listened to song in the world. When I found that out, I contacted the Performing Right Society who look after administration of royalties. I found out on a scale of o to 10, most artists are in the lower range. Then there is a big gap and then you get to round abut 5 on the scale with such people as Frank Sinatra, the Beatles and the Stones. Then there is another big gap and finally you get to Slade and Merry Christmas Everybody. No other song is played in so many different countries as our Christmas song. He said you will never be overtaken in the music history. It took 20 minutes for me to let that sink in.
---
DAVID ROY - IRISH NEWS 04 December, 2015 01:00
Still crazee after all these years: Slade
1970s chartbusters Slade bring their barnstorming Black Country rock hits to Belfast next week. David Roy spoke to guitarist and founding member Dave Hill about why he still loves playing live after 50 years of music-making
IT never truly feels like Christmas until the first time you hear Slade's evergreen 1973 hit Merry Xmas Everybody blaring from a radio around early December. While guldering guitarist Noddy 'IT'S CHRIIIIIIISSSSSTMAAAAASSSS!' Holder and his bass-wielding songwriting partner Jim Lea might have split from the Black Country rockers in 1991, the Wolverhampton-founded Top of The Pops regulars remain a going concern thanks to founding members Dave 'Superyob' Hill and drummer Don Powell.
Having reignited the Slade flame in 1992, Dave and Don have been on the road ever since, doing what the band have always done best – giving fans a riotous good night out.
The glam survivors' signature seasonal hit will get a pre-Chrimbo airing on Tuesday evening at Belfast's Waterfront Hall during the group's set of badly spelled '70's classics including Cum On Feel The Noize, Mama Weer All Crazee Now, Gudbuy T'Jane, Coz I Luv You, Take Me Bak 'Ome and Skweez Me, Pleeze Me.
"Ireland is very similar to England in the sense of the following we have," enthuses Dave, who is looking forward to their gigs in Dublin and Belfast. A lot of Irish people used to come across and see us in England, particularly in London."
No wonder: Slade only visited Dublin a couple of times during their 'crazee' 1970s heyday – a formidable five year run of success between 1971 and 1976 saw the group racking up an impressive 17 Top 20 hits, including six number ones – and they never actually played live in the north as far as anyone can remember.
Not that it stopped these worldwide Wolverhapton wanderers from developing a strong Irish following.
"In the 1970s we had three to four very strong years in the days when you had to sell 100,000 copies to get a number one," remembers Dave, who is currently writing his first ever autobiography (Noddy recently published his second, while Don Powell's Look Wot I Dun: My Life In Slade is out now).
"The beauty of the time when we were having success was that Radio One was the main station in the UK and we had Top Of The Pops. When you were on the telly it went out right across England and Ireland. There's a lot of good memories with our band because of the kind of music we wrote. We were always focused on writing strong songs because we were influenced by Motown, The Beatles, the Stones and all those people. But we never wanted to be like anybody else. We had a very direct sound, I think, and of course we had a very strong singer."
With Noddy and his perturbingly powerful pipes still firmly retired, Mal McNulty is the current Slade shouter. He came to the group in 2005 after a spell fronting Andy Scott's Sweet, while bassman John Berry is a veteran of Les Gray's Mud. Although nobody can out-Noddy Noddy (who gave his blessing for the band to continue in his absence), most live reports suggest Mal does a good job of belting out the band's favourites. The reason that people are still getting the chance to hear these Slade classics at all is because, unlike Noddy and Jim, Dave and Don never lost their passion for touring and live performance.
"It's nice to still be able to do what I do and do it with enthusiasm," confirms Dave. "Myself and Don are a driving force. We formed Slade and were actually playing together for a few years before I asked Nod to join in 1966. It will be our 50th anniversary next year but for half of that we've been doing without our original singer! I missed Nod a lot when I first had to do it without him, but now I'm OK. So Slade is a fascinating story and it's still going on today, because we're playing places like Russia that we would never have gone to in the old days – because you just couldn't!"
Slade now spend their summers entertaining thousands of fans on the European festival circuit before hitting the road in the UK during the winter. Dave admits that he loves coming home to Wolverhampton, where he still lives with wife Jan.
"I think that living in Wolverhampton has kept me kind of rooted in a way," explains the guitarist, who was born in Devon before being raised in the West Midlands town. I walk the streets, I see people out walking the dog and say 'good morning' and they all call me Dave. It's not like they're going to start banging on about the band. You become part of the scenery, but at the same time you've still done something that people are proud of. Although I've been successful, I still feel like the same guy who grew up in the council house all those years ago."
Indeed, Dave and his fellow rockers remained Black Country-based throughout Slade's glory years, when he could be spotted driving around in his distinctive gold Rolls Royce with the numberplate 'YOB 1' ("eventually the plate was worth more than the car," Dave laughs). The guitarist was actually still living at home with his parents when the band enjoyed its first number one, Coz I Luv You, in 1971. By the time of their second chart-topper, the appropriately titled Take Me Bak 'Ome, it was time for the guitarist to find a pad of his own.
"I was nosing it in Solihull one night with this estate agent," recalls Dave. "He takes me down this posh road to have look at a lovely big pile across from what looked like a big manor house. I put in an offer, got it and went off on tour. Then somebody said to me, 'what are you doing buying a house next to Malvern Girls School?' I was like, 'what?!'"
Sure enough, the 'manor house' turned out to be a high school stocked with 500 screaming Slade fans. The local news filmed Dave driving through the hysterical throng to get to his new front door and he was forced to hide indoors during the school lunch break to prevent playground frenzies.
"We stuck it for about four years before moving back up the road to be closer to Jan's parents," the guitarist admits. "It was not good. But it's funny to look back at the pictures of them all screaming – I suppose they're all married with their own kids now!" No doubt a few of them are still coming to the gigs. After all, as the faithful like to say, Slade are for life – not just for Christmas.
Just ask Dave and Don.
---
Classic Rock Magazine website December 2015:
Their most famous song is a Christmas anthem. But there was way more to them than that. The outlook for Britain in 1972 was even bleaker than it is in these times of austerity. Throughout that wretched year, unemployment and inflation continued an inexorable rise. A long and bitter strike by the miners led to fuel shortages and the declaration of a state of emergency by Prime Minister Edward Heath's embattled Conservative government. As Christmas loomed, Heath imposed a three-day working week in a desperate attempt to conserve electricity supplies.

It fell to glam rock to lift the collective British spirit – Marc Bolan and David Bowie were both then in their glittered pomp, Gary Glitter and The Sweet emerging to a fanfare of stomp-along tunes. However, it was Slade who were the biggest and most rousing of them all. Founded in the industrialised Black Country of the West Midlands in the late-'60s, Slade's early years were spent covering Tamla Motown and R&B standards on the club circuit. The band was made up of foghorn-voiced singer/guitarist Noddy Holder, the son of a Walsall window cleaner, flamboyant guitarist Dave Hill, drummer Don Powell, a keen amateur boxer, and bassist Jim Lea, a musical prodigy who as a schoolboy played violin in a youth orchestra.

Slade briefly flirted with a skinhead look, but under the guidance of manager Chas Chandler grew their hair and glammed up. Chandler had been bassist with '60s Brit-beat boomers the Animals and also mentor to Jimi Hendrix. He coaxed his new charges to write their own songs and the hits soon followed. They celebrated their first UK Number One in 1971 with Coz I Luv You and exploded the following year. In 1972, Slade topped the singles charts with two more grammatically incorrect anthems, Take Be Bak 'Ome and Mama Weer All Crazee Now. These were precursors to the band's fourth album, Slayed?. Released in November 1972, it also summited the UK charts.

From its iconic cover – the four members staring down the camera, 'Slade' inked across each of their extended fists – through to its 10 short, sharp songs, Slayed? encapsulated all that was great about the band. Its influence continues to resound through the decades, having been felt equally by such unlikely bedfellows as the Kiss, Ramones, the Sex Pistols, Bruce Springsteen, Noel Gallagher, Jon Bon Jovi and countless others.

Almost 43 years on, the four men who made up Slade have gathered to reflect upon the making of Slayed? and where it led them. Noddy Holder, Dave Hill and Don Powell call from their homes in respectively Manchester, Wolverhampton and Denmark. Jim Lea invites me to his house, a picture-postcard thatched cottage in the Staffordshire countryside. Hill and Powell, who continue to perform as Slade, are unsurprisingly effusive. Holder and Lea, who has been on stage just twice in the past 21 years, are more reserved but no less proud of their enduring legacy.

Noddy Holder: I started off singing in working men's clubs. My dad used to drag me up at the Walsall Labour club on a Sunday night. They used to have what was known in those days as a 'Free and Easy' – now it's called Karaoke. You had a piano player on the stage and anyone could get up and sing. I loved the applause. One of the first gigs I did as a professional musician was going over to the clubs in Germany, in Frankfurt, Hamburg and Cologne. On a weekend you could play anything from six to 14 hours a night and get paid £25 a week, which was a tidy sum back then.

Don Powell: Dave and I'd been in a band called the 'N Betweens since 1963. We used to do gigs around the Midlands with a cabaret type of group, Steve Brett and the Mavericks. Noddy was their guitarist and occasional singer. Nod reminded me of a young John Lennon.

Dave Hill: The 'N Betweens were a five-piece, but Don and I wanted a set-up like the Beatles with four blokes. We were already aware of Nod and then Jim turned up for an audition. I'd never seen anyone play bass like Jim, he was phenomenal – it was like watching Hendrix. We rehearsed in a pub opposite Nod's house on the Beechdale Estate in Walsall. Straight away there was something exciting happening.

Jim Lea: My grandfather was a professional musician, a violinist. At school, I played violin up to grade four but I wasn't interested in the theory side. The Beatles and the Stones came along and that was that. Because I looked so young and was straight out of school, there was a lot of piss taking from Nod at first and Dave also used to call me 'son'. However, very quickly I was telling them what to play and arranging everything. We were fantastic from the first song we played together, just so much better than everyone else.

Dave Hill: The scene in the Midlands at the time was like a big melting pot. You had [future ELO leader] Jeff Lynne in the Idle Race, Roy Wood and the Move, Black Sabbath...

Jim Lea: There was a band called The Tennessee Teens and they'd got a singer called Plonky Plant – Robert Plant. It was Nod who christened him Plonky. Their van had broken down, so Nod used to drive them to gigs in his old man's window cleaning van with the ladders on top. Our band wasn't allowed to do the pubs because we were too loud. People wanted to be able to have a drink and a chat.

Don Powell: We got invited to do an audition for Fontana Records in London in 1969. That was when we thought we were on our way. The head of the company, Jack Baverstock, had signed Dusty Springfield and the Spencer Davies Group and he really liked us.

Jim Lea: Fontana wanted to hear some songs of our own and at the time we had none. We made this thing up out of nothing, an instrumental called Genesis. Jack Baverstock told us we'd got something, but it was in that and not the covers we were doing.

Don Powell: Jack thought we needed London management, someone with a bit of power. We were in the studio one day and in walked Chas Chandler.

Jim Lea: Our first hit, Get Down, Get With It, was a cover. Chas kept ringing up saying we needed a follow up, fast. We'd started trying to write in pairs – Don and I, Noddy and Dave, but the other two weren't coming up with anything. Bolan was big at the time and all his songs were slinky and sexy. That seemed to be what it took to get a hit, so I had an idea to do something softer. At the time Nod and I used to jam along to ['30s French jazz violinist] Stéphane Grappelli and [Belgian jazz guitarist] Django Reinhardt, so I went over to his folks' house to work something up with him. I'd already got the structure and 20 minutes later we had Coz I Luv You. It romped to No.1. I had to turn round to Don and say, 'Look, we're going to have to keep this going.'

Noddy Holder: I'd put the lyrics to Jim's melodies. If a good title came to me, I was off. We used to take the songs to Chas and play them to him on acoustic guitars. Chas could spot a hit, he really could, but he liked to hear a song in its barest form.

Slade's first two albums, 1969's Beginnings and Play It Loud from the following year, had both flopped. In the wake of Cuz I Luv You's runaway success, Chandler opted to record the band playing live over three nights at the tiny Command Theatre Studio in London's Piccadilly. The results were issued in March 1972 as Slade Alive! and proved to be their decisive break through – the album going to Number Two in the UK.

Take Me Bak 'Ome and _Mama Weer All Crazee Now _each soundtracked that summer. By then, Slade's momentum – and their workload – appeared relentless. They quickly entered Olympic Studios in south-west London with Chandler again to make Slayed?. Released on 1 November 1972, none of its 10 songs clocked in at more than three minutes. It was as uproarious as that sounded. Mama… and Gudbuy T'Jane highlighted the Lea/Holder partnership's knack for knocking out irresistible hooks, but the record revealed a new-found sense of depth through such slower burning tracks as Look At Last Nite and I Don' Mind. Two raucous covers, Janis Joplin's Move Over and Let The Good Times Roll, first popularised by Little Richard, rounded the album out.

Jim Lea: We had two weeks booked at Olympic. Because Hendrix had only ever worked through the night, Chas wouldn't go through that again so we recorded from 10am to 6pm, on the dot, every day. At night, Rod Stewart and the Faces and Zeppelin were in the studio. The Stones came in too. It was so busy there was no time to fix up the place. The studio was held together with sticky tape.

Noddy Holder: Chas was the first person I'd come across who understood how to record a rock'n'roll voice. I used to break microphones in the studio – they'd just shatter. Chas actually invented a shield for the mic out of an old wire coat-hanger and a pair of women's tights.

Don Powell: We basically went in and played live. All the songs went down in one or two takes. The shortness of the songs was Chas taking a leaf out of the Beatles' book. We wrote singles, not album tracks.

Jim Lea: Alongside bands like Zeppelin and Deep Purple, we were part of a new thing going on in British music. The difference was we had massive hits. But we didn't write songs for little girls – we were a rock band.

Noddy Holder: Mama Weer All Crazee Now was originally called My My Weer All Crazee Now. Chas loved it, but he misheard the title as Mama… We thought, 'Bloody hell that sounds better.'

Don Powell: When we did Mama…, we looked at each other and started laughing. It was perfect for the time. At the end of the session, we had half an hour left and Chad asked Jim and Nod if there was anything else they'd like to have a mess around with.

Jim Lea: I'd been round to Nod's house and played Gudbuy T'Jane to him, lyrics and all. He said, 'S'alright'. He was always very phlegmatic, had dodgy adenoids. We had some time left at the end of recording, so we put it down very quickly. Nod said he'd done something with the words on the train down. He started singing, 'Hello to Jane, hello to Jane.' I was mortified. He told me thought that was a bit more optimistic – fucking hell. But with all of them, I knew when we were writing a hit.

Don Powell: There was never any tension. We all knew each other so well and the relationship between us was fantastic.

Jim Lea: I was very much the band's musical director. There'd be the odd fall out, when Nod would do something with a lyric or that kind of thing, but it was rare.

Dave Hill: The cover was shot by Gered Mankowitz who'd photographed everyone in the '60s – the Stones, Hendrix, Marianne Faithful. It was done at his studio, an old church in London. Chas was trying to think of a way of getting the band's name on the cover with real impact. He hit upon the idea of 'Slade' being written across our fists. There's an element of flamboyance to it, but a tough side too.

Jim Lea: Dave was there with his shirt off, trying to look tough. Let me tell you in no uncertain terms, Dave was a lover not a fighter. He loved women. He could pull the birds like no one's business – and yet people always used to think he was gay.

The Slayed? album spent more than six months on the charts and turned Slade into a household name. The next year would be their high water mark. In 1973, there would be three further Number One singles – Cum On Feel the Noize, Skweeze Me, Pleeze Me, and the ubiquitous Merry Xmas Everybody, recorded in New York during a summer heatwave.

As the hits piled up, Slade's image became increasingly outlandish. In that respect Dave Hill was their undisputed leader – basin-shaped fringe, thigh-high platform boots and all.

On 1 July 1973, Slade headlined London's vast Earls Court to a sell-out crowd of 18,000. Three nights later, Don Powell crashed his white Bentley in Wolverhampton. His girlfriend, 20-year-old Angela Morris, was killed instantly. Powell was flung through the windscreen, fracturing his skull and leaving him in a coma for six days. He survived – at the expense of short-term memory loss and his senses of taste and smell – but for Slade the non-stop party had come to an end.

Don Powell: When Cum On Feel The Noize went straight in at No.1, it was surreal. In those days only the Beatles did things like that. The success seemed a bit distant to us. We still went to the same pubs and places we'd always done, we never felt any reason to change.

Dave Hill: Oh, I enjoyed it. I suppose I was living in the moment rather than thinking about what might happen. I didn't want it all to end.

Don Powell: The nice cheques started coming in around early '73. My old man used to freak out when he saw them – he'd say, 'I've got to work for five years to get that much!' I bought a flat in Wolverhampton, only a few miles from my parents. Mum still insisted I went round to have my dinner two or three times a week.

Jim Lea: I didn't like being a pop star. I couldn't stand having my picture taken. That's why I'd started playing the bass – to hide. We were also paying 98% tax. After all our big years, we got nothing. Nobody made any money in the '70s.

Dave Hill: I had a gold Rolls Royce – had it sprayed especially. The number plate was 'YOB 1'. It was nice to swan around in but it could be awkward. One day I caught a couple of kids letting the tyres down. I eventually retired it to the garage.

Jim Lea: The myths all got broken down. When we went on Top Of The Pops, Pan's People looked ragged first thing in the morning. The middle of winter, we were all bedraggled, freezing cold and hungover. The sets were held together by tape. Nothing was what you expected it to be.

Dave Hill: I used to say to Nod and Jim, 'You two write 'em and I'll sell 'em.' By 1973 every household had got colour TV, so I became more and more flamboyant. I'd got two designers in Birmingham making clothes for me. If we were going to Japan, I'd have a glitzy kimono off them. One metallic creation I wore on Top Of The Pops was supposed to make me look Egyptian, but people called me the Metal Nun.

Jim Lea: I told Dave it was getting out of hand. Elton John was doing it, but he was camping it up. We were a rock'n'roll band. I walked off a photo session in the end because I couldn't cope with it. That day Dave was dressed as a cockerel.

Noddy Holder: Nobody before us had booked Earl's Court for a rock gig. People travelling home on the tube were confronted by thousands of kids dressed in top hats and platform shoes. It was like the aliens had landed. We were on a massive high and then three days later we came crashing back to earth.

Jim Lea: I was at home in bed and got a call in the middle of the night from the police. Nod and I went to see Don in hospital. He was in intensive care. They'd shaved his hair and there were massive cuts on his head. He didn't know Angela had been killed, I don't think he even knew he had a girlfriend. It was tragic to see him.

Don Powell: To this day, I don't remember anything about it. Two nurses who were going on duty happened to be coming by and saved my life. My girlfriend was dead. I was about to go. There was an ambulance round the corner dealing with a pregnancy. It was there in seconds and they raced me to hospital. The specialist recommended I go back to work straight away. He was adamant that if I didn't, I never would. It was the best thing I did. With the amnesia, I'd forgotten all the songs so it was very depressing and frustrating. I used to keep diaries to help me. I put so much weight on at the time, because I was eating anything and everything to try to get a reaction.

Slade had more hits when Powell returned – and made an unexpectedly accomplished film, 1975's grittily realistic Slade In Flame – but their path was never as smooth again. They tried to crack America, but success there proved elusive. 1976's more polished Nobody's Fool album tanked on both sides of the Atlantic and Slade drifted to the margins.

A new decade brought with it a renaissance. In the summer of 1980, Slade were last minute replacements for Ozzy Osbourne on the Reading Festival bill and took the show by storm. The wonderfully lobotomised We'll Bring the House Down single returned them to the UK Top 10. There was even a brief purple patch in the States, after LA hair-metallers Quiet Riot had a US Number One with their cover of Cum On Feel The Noize.

However, their second wind was ended when Lea collapsed in the dressing room at the start of a US tour with Ozzy Osbourne. He was suffering from Hepatitis C and was forced to fly home. Lea, Holder, Hill and Powell never set foot on stage together again. Slade limped on as a recording entity until 1991, when Holder officially announced that he was quitting.

Jim Lea: If you're having all these Number Ones, your career's got nowhere to go. I remember doing Top Of The Pops and overhearing one of Pan's People asking someone from the crew who was Number One that week. When he told her it was Slade, she said, 'Oh, not again.' I thought, 'Shit, our number's up.' We'd been too successful. As the writer, it did put me under enormous pressure. The duff years were terrible, really tough.

Don Powell: America never happened for us. The gigs were great, though. Listen to this for a bill – Slade headlining, supported by the Eagles, Steely Dan and Lou Reed. That was at the Spectrum in Philadelphia, 18,000 people and we sold it out. Yet we couldn't get a record on the radio.

Jim Lea: The first time we went out to America we were supporting Humble Pie. I remember Steve Marriott saying, 'Drag the songs out a bit more – they like it that way.' We went on and I could smell the pot. The whole crowd was stoned. In the UK, it was always booze. There we were with our three-minute songs. They just didn't get it.

Don Powell: Nod didn't want to go on the road anymore and that was it. It was difficult, but we all went along with it.

Noddy Holder: I was tired of the album-tour cycle and felt we'd pretty much done all we could. It was getting stale for me and I didn't want to spend the rest of my life on that roundabout. When I got home after Jim's collapse, my first wife filed for divorce and my dad was taken very seriously ill. Slade had been my priority for 20 years, but it was time for me to give all my attention to my family.

Jim Lea: Dave wanted to carry on but I couldn't. We all liked Mott the Hoople and for a second I thought of asking Ian Hunter to sing with us. I've no idea whether he'd have done it or if we'd have got on.

Since leaving Slade, Holder has been on a fixture on British radio and TV, appearing in everything from long-running soap opera Coronation Street to kids' TV show Bob The Builder. He was awarded an MBE in 2000. Lea spent several years studying psychotherapy at college and has continued to make music. He released his first solo record, Therapy, in 2007 and is currently completing an orchestral project, String Theory. Hill and Powell still tour as Slade and are especially popular in Russia and other corners of Eastern Europe.

Noddy Holder: It's amazing how many kids only know me now as Banger from Bob The Builder. I've loved doing things like that, I must say. I was always a huge Coronation Street fan so it was amazing to be asked to appear in the special 40th anniversary episode. The character I played saved the cobbles on the street.

Jim Lea: I can't say I'm over the moon about Slade going on. You know, Nod and I wrote the songs... But I'm very content with my life and they have to make a living. We occasionally see each other, but even back then we never, ever socialised. We lasted 25 years because of that space between us. I'll never go back. Slade was great, let's leave it at that.
---
DAILY MAIL INTERVIEW WITH NODDY HOLDER - 12th DECEMBER 2015
'People think I live in a cave and come out in December shouting "It's Christmaaass!"':
Inside the head of... Noddy Holder

By Angela Wintle Published: 22:03, 12 December 2015 | Updated: 22:03, 12 December 2015
Also see the article HERE
.
So here it is... the Slade singer on his bitter split with his bandmates, the 20-year-old son he still calls 'babby' – and why Mary Poppins is really quite atrocious 
What is your earliest memory?
As a lad we used to knock sledges together with old orange boxes and go tobogganing down this big old quarry in the snow at Christmas. It was the inspiration for the line 'are you hoping that the snow will start to fall' in Slade's Merry Xmas Everybody.
What sort of child were you?
I was sickly until the age of five because I had severe asthma. So as an only child I amused myself, reading and listening to music and comedy on the radio.
What is your best trait?
I'm a very loyal friend. I'm also a good listener. As I get older, more and more people come to me. Because of my experiences in life, I think I give good advice.
... and your worst?
I am a control freak. This year the drummer in my first band found five rules and regulations that I'd drawn up for the other members. I was just 12 at the time.
What phobias do you have?
Julie Andrews musicals. I hate The Sound Of Music and Mary Poppins. The music is too saccharine and all those cod posh English accents drive me mad.
What is your biggest regret?
It really saddens me that the four guys who were in Slade [Holder, Dave Hill, Jim Lea and Don Powell] can't get together now and sit round the dinner table. Five years ago I got the four of us together so we could air our grievances face-to-face, but it was so painful I'd never want to repeat it. I was shocked.
The last film you saw?
Birdman. A great ensemble cast, every actor was brilliant and stunning photography.

Last book you read?
The kid stays in the picture by Robert Evans. A classic Hollywood tale of debauchery.

Last TV show you loved?
The Blacklist starring James Spader. I'm a TV addict.

Who would be your dream dinner date?
Al Jolson. I grew up with his music because my dad was mad about him. I think he'd be most entertaining.
What are you scared of?
If I became very ill, I'd hate to see my family suffer. I've said to my missus loads of times: 'If I get ill, please shoot me.'
What is your most treasured possession?
An Art Deco clock that once belonged to my grandma, and then my mum. It kept perfect time, but stopped working the minute my dad died in 1988. As much as we wound it up, it never worked again – until my mum's funeral. I like to think it's a sign that my parents are still around.
Describe the best night of your life
When Slade played at the Reading Festival in 1980. The band was pretty much dead and buried. We were the penultimate act and right from the first song the crowd went berserk. The next week our records started to get played on the radio again.
What one law would you change if you could?
Inheritance tax. Like everybody else, I pay tax on what I earn. The bit left over, I save and pay tax on the interest. So twice already I've been taxed. When I die, I'll be taxed a third time. It's just not fair.
Who would you like to say sorry to?
I don't do sorry. I don't do things I'm sorry for.
What do you believe in?
Truth. I hate lies and liars. You know where you stand with people who tell the truth. And telling lies comes back to bite you in the bum.
When did you last feel really happy?
At a recent stay at a secluded hotel in the Lake District, sitting alone beside a private lake at six in the morning. It was the most peaceful thing you could imagine. The only movement was some ducks tending their young and a family of pheasants rounding up their chicks. I was so happy, watching the sunrise.
What has been your biggest disappointment?
Professionally, I'm sad that Slade didn't make it big in America. We worked there a lot but we didn't get much radio airtime because our music was considered too rowdy. We were a decade ahead of our time because in the Eighties, a band called Quiet Riot covered Cum On Feel The Noize and had a No 1 single.
Which words or phrases do you most overuse?
My granddaughter Isabelle would tell you it's 'moo'. She has an imaginary herd of cows who travel with her everywhere and whenever we meet the first thing I always say to her is moo. The other one is 'babby', said in a Black Country accent. It's a Midlands expression. The youngest in the family is called the babby. My son Django, who is 20, hates it.
How would you like to be remembered?
As somebody who puts smiles on people's faces. I'll chit-chat to anybody in the street and generally they seem pleased to meet me, though sometimes they're disappointed that I'm not wearing a top hat with mirrors and platform shoes. People think I live in a cave all year and come out in December, shouting: 'It's Chriiisstmaass!' 
'The World According to Noddy Holder: Life Lessons Learned In And Out Of Rock 'N' Roll' is published by Constable at £8.99 
---
Thanks for the memoirs – catching up with Slade's Dave Hill
Posted here on December 18, 2015 by writewyattuk
Looking at the extensive list of past shows on Don Powell's website, it's clear that Slade are old hands at this touring lark. An impressive archive of on-stage engagements runs from March 1963, and it's fair to say Don's diary remains relatively chock-a-block to this day.
Back in those early days Slade were two separate entities, with drummer Don and guitarist Dave Hill in club circuit blues band the Vendors (later the 'N Betweens) and guitarist/ singer Noddy Holder with Steve Brett and the Mavericks. But the trio – all now aged 69 – met on a ferry to Germany on their way to separate engagements 50 years ago, and not long after their return to Wolverhampton, Nod decided to take up Don and Dave's offer to join their band.
By that time bass player and multi-instrumentalist Jim Lea, three years younger, was also on board, and history was in the making, this newly-honed four-piece in time becoming Ambrose Slade, then – with ex-Animals bassist and Jimi Hendrix manager Chas Chandler in charge – simply Slade, that classic line-up going on to enjoy mesmeric world success.
While the original Slade story ended in 1992 and chief songwriters Nod and Jim moved on to other projects, Dave and Don were soon touring again, initially as Slade II and since 2002 back under the original name. And they haven't stopped rocking up at venues all over the world since, as Dave told me on his return from one such trip to Scandinavia earlier this week.
The old band occasionally gets together for the odd event, but live it's just been Dave and Don of the originals for 23 years now, the last decade alongside Mal McNulty (vocals, guitar) and John Berry (bass, vocals, violin). And while every interview with the band still seems to include that inevitable question about the chance of Nod and Jim rejoining, Dave's happy carrying on as things are.
So, five decades after that fateful meeting which ultimately led to the classic four-piece, does he ever ponder on what might have happened if Noddy had missed that ferry?
"I think in life it's like that film Sliding Doors, where there are two outcomes, depending on your decision."
Any idea what yourself and Don would have done for a living if the music hadn't paid off?
"No idea! Music is in me."
I should explain here that ours was a two-part interview, with an initial questionnaire I forwarded last weekend – returned a couple of days later – followed by a midweek morning chat on the phone from his office in Wolverhampton. So while some of the answers are a little more concise (those penned by Dave), others were more in-depth and philosophical in places (those transcribed by myself after our call).
And you'll be pleased to know – as those who've met Dave over the years already knew – that the David John Hill I had the pleasure of catching up with this week was every bit the amiable, genuine rock legend I'd hoped he would be. There's certainly no front to this fella, just plenty of down-to-earth, straight-forward honesty … as well as that occasional impish laugh and those distinctive Black Country tones.
Dave also proved to be refreshingly laid-back and somewhat pensive as we covered a wide array of subjects, from making best use of all the waiting around between shows and his on-going world travels to inspiration for songs, the band's relationship with their loyal fans, and much more. And we also got on to his current project, following in Noddy Holder and Don Powell's footsteps in writing an autobiography, although full details remain under wraps at present.
So Dave, seeing as I've caught you at something of a non-rock'n'roll hour, I should ask if you're an early morning person these days?
"Very much so. I'm up in the morning, out for a walk, then breakfast, and it's been like that for years. It sets me up for the day and keeps me moving. I always carry the phone with me too, as it has a recording device on it. When I'm out walking sometimes things come into my head. It could be a melody or words, so you need something to capture the moment. I find words often come to you when you're away from racket or noise, and very often I come back and start work after something I've heard. And it seems to work for me."
It's a good idea. How many times have we had perfect melodies at times only to forget them when something else happens or we're interrupted some way or other.
"Well, sometimes you'll think of a perfect melody in your sleep, then you wake up and try to hum it. It may not turn out quite as good as you heard it, but could turn out to be a hit record."
Dave knows a fair bit about hits, Slade having more than 20 top-20 singles and seven top-20 albums in the UK alone, with six of those singles and three of those LPs reaching No.1. between 1972 and 1974. Knowing he's a big Beatles fan, I mention a certain Paul McCartney dream that he turned into Scrambled Eggs and ended as Yesterday.
"Yes, and there was that Blackbird singing in the dead of night, saying he nicked this tune off a bird, but altered it. It could just be something you hear from a distance, which you get the vibe from if not necessarily the melody. I wrote something once while delayed waiting for a plane. I was in an electrical shop in Brussels, something incessant going on over the tannoy sparking an idea. And because I was delayed several hours it ended up totally occupying me. And funnily enough, I answered most of the questions you sent me while sitting in at the lounge at the airport too!"
After all these years, I'm guessing the trips between gigs, checking-in to hotels, sound-checking and hanging around doesn't get any easier. I wonder how many of those hours you've lost over the decades while waiting or travelling between engagements.
"I think it was Charlie Watts of the Stones who said it was 10 per cent live shows, 90 per cent hanging around. But the way I view it is of the process of the journey you take in preparation for a show, which then epitomises what you've actually travelled out to do. For example, I was in Lapland the other day and it was awesomely snowy and beautiful, but we'd travelled quite a way. You can get into a mindset of moaning about all the ruddy travelling, but for me it's about a process of engagement while you're being checked in, and all that.
"If you weren't travelling to do my job, you may just be sat around at home, which is alright for a period of time, but … Anyway, after 50 years of 'travel, gig, hotel', I make a point of seeing a town these days, whereas in the 'hit' days we whizzed from one place to another. I see far more of what's going on these days, often travelling out a day earlier. We were only 20-something then. I've seen a lot more in the last 20-odd years than I saw in the entire career of the original band, visiting more interesting places.
"John Lennon talked about getting to meet your fans and knowing them by name, and that's how it becomes – especially the loyal ones, such as those travelling over from Germany and other countries for this show we're doing at the Robin 2 in Bilston (Thursday, December 17th, so apologies if you're only reading this now), where we formed.
"But we work in their countries too, and people over here don't always realise the amount of people we play to in big venues out there, sometimes packing arenas out. It's nice that people here talk to me about that Christmas song, but there are all the others from the albums too, not just the '70s stuff but our '80s hits too."
You mention Lapland, having just played northern Finland, and it seems that you've always had a great affinity with Scandinavia.
"There's a deepness when I go to Norway, and I've always known it. Whether it's rooted in my genealogy or not, I don't know. I might try and find out one day. I wouldn't mind approaching the people at Who Do You Think You Are? Maybe next year. But there is an affinity, in Finland, Sweden and Norway, all fine countries and all nice to visit. We're there for the purpose of entertainment, but when you're approached in a street by Norwegians who recognise you, it's different again from being approached in England.
"My son grew up in the '80s so didn't know so much about how it was before, and when he came with me on the road he saw all these foreigners besotted with the image and the music, thanking us for all the pleasure we've given them. Yes, it's about playing and being on stage, but it's also about all the other things that enhance your life while you live, and the travel's been a big part of what I've done.
"A lot of artists decide not to continue touring and become studio-based, but I've never lost my love for it, and neither has Don. To me there's nothing like the experience of standing on a stage and getting involved with the audience, seeing their reaction to it all. One of my daughters came to Belgium to see us, bringing her partner, and they were both amazed at the reaction and how people knew all the words. Yet people who see me around Wolverhampton might end up asking what I'm up to these days, and I have to tell them I'm still doing the same!"
Which is a nice way of bringing me back to Don's online diary of past engagements, where I see there were very few days off in those early days. Take for example 1965's festive season, with shows on the doorstep on Christmas Eve (Harold Clowes Hall, Bentilee), New Year's Eve (Mossley Youth Club) and New Year's Day (Sedgley Parish Hall). And as far as I can tell there were few breaks over that period from then until around 1972, by which time they'd moved on to wider touring, TV, promo and recording commitments.
By then the itinerary shows the band had moved further afield too, and – seeing as my excuse for talking to Dave was Slade's last show of 2015 at Preston Guild Hall (Saturday, December 19th), I'll mention that venue's predecessor, Preston Public Hall, where they played on December 21st, 1971, the penultimate night of a tour (followed by the finale at London's Marquee) in the year of their first three chart hits and debut No.1, Coz I Luv You. And they were back at the same hall on November 4th, 1972, four weeks before the release of their first No.1 album, Slayed. But I'm guessing it's too much to ask that Dave would specifically recall that venue.
"To be honest, especially around then, we must have knocked on most doors in our country, and certainly did in Manchester, Liverpool, Preston … it becomes a haze. We were a young bunch of guys travelling in an Austin J2 van, then a Transit when we could afford it, travelling up to your neck of the woods, whether it be playing a ballroom, a Mecca, a pub … we covered a lot of ground. That included Germany of course. We were booked for a month there. Mind you, we didn't last a month! The boss of the club didn't like us, and we cleared off actually. We wouldn't play pop hits for him, you see. He wanted us to play chart hits, but we were never that sort of band.
"I can't actually think of what Preston was like then, and there was an awful lot going on at that time. We'd already been in the ball park a long time, but by the time we actually started to score a goal – as in our first hit with Get Down Get With it and with Coz I Luv You reaching No.1 after that – we were everywhere. Certainly by '72 and '73 we were the biggest thing of the time, like The Beatles of the '70s. That's definitely the impression I got from our Russian fans about us, and that from a nation that's very loyal to rock fans from working class backgrounds."
As it turns out, 44 years after Slade's first Preston appearance, the current line-up are back this weekend, with the 2015 version of Mud supporting. Is this Dave and Don doing their charitable bit for the Lonely this Christmas?
"The Preston show and the previous one at the Robin 2 will be an absolute pleasure for all, I hope, with non-stop classics plus a certain tune – ha ha! And Mud are really nice chaps."
I'm guessing there were occasions back in the day when you were on the same bill as the original Mud, at least on the same Top of the Pops. Any memories spring to mind?
"Yes, those involving Les and the boys, and bottles of champagne. Oh yes, we supped some stuff and had a laugh … as you did in those days."
Meanwhile, Slade remain in great demand to this day over the festivities, unsurprisingly seeing as we hear the mega-selling Merry Xmas Everybody almost daily from around October. So has it historically been a case of the band having to put off their own family festive celebrations until they're free?
"I never missed any such events. Being with family and friends, that's most important to me."
And what do family Christmases involve these days for dad of three Dave – who also has grandchildren aged six and five – and his wife Jan, once the shows are over?
"Home is where my wife and kids are … and now my grandkids too."
Are the little ones aware of what Grandad Hill does for a living yet?
"They're not quite switched on yet. There will come a time when they'll come and see a show though. And when my second children were born in the '80s, I was Dad rather than anything to do with being a pop star. They didn't know I was famous. They're definitely their own people too. They're three great children. We're really lucky."
Has Dave calmed down with the stage costumes these days? And is there a costume or a haircut he thinks – on refection – he wished he hadn't gone with?
"I still wear colourful clothes. I invented the haircut, the boots and the costumes, and I'm proud of it. And I know people tuned into Top of the Pops to see what I'd wear next."
Speaking of which, what became of that infamous 'Metal Nun' outfit he previously sported on stage? And how about the original YOB 1 number plate?
"I have great memories of everything I wore, and the Metal Nun is always around – ha ha! YOB 1 is still alive too."
We use the term 'branding' now, but in Slade's 70s heyday it was just plain marketing, and you definitely had some innovative ideas with regard to the Superyob fashion range. Was that a lucrative sideline?
"I think with the guitar it was something of an extension to the stage clothes, wearing the silver and glitter and high boots, all very spacey and very big shoulders. My designer who worked with me felt it would be great to have a guitar to go with all that. Everyone else was just using a Gibson. So the fashion designer sketched out a guitar which looked just like a cosmic raygun, and the Yob thing came from my car registration, deciding to call this guitar the Superyob. We had it made by John Birch, a guitar-maker who designed for Tommy Iommi of Black Sabbath, made by John Diggins. And we chose silver, which was Chas Chandler's idea. "But when I went on Top of the Pops with it, little did I know that a young Marco Pirroni, later in Adam and the Ants, was watching, and decided, 'I want that guitar!' He said it was like nothing he'd ever seen, and he was right. And Marco did end up getting the original, because I sold it and he bought it, but he loans it out now and again."
As he did to Madness, 'Chrissie Boy' Foreman playing it in the video for their 1981 hit Shut Up.
"That's right … and he lent it to me as well. I had one remade too, and the one I use now also has lights up the neck. But I didn't get it made because it was a great guitar to play, but to use for a couple of songs then put to one side – as I do now. And to this day that's all part of the imagery of what we do."
Forty years on from the band's critically-acclaimed feature film, Flame, I get the impression you all had differing views. For me it's definitely stood the test of time, depicting the music scene better than any rock film from that or any other era.
"Flame is a good film, but it's timed in the seventies. I reckon we should have had a Slade Hard Day's Night caper, with Midlands humour. People like to see fun and humour."
Staying in 1975, George Tremlett wrote in The Slade Story, 'Hill is an extrovert, hard-working, superstitious, more sensitive than he cares to admit, perhaps over-conscious of his working class background – and at the same time warm in his personal relationships, an easy person to interview because he appears to enjoy relating anecdotes'. Did he get you about right?
"Yeah … background-wise. And I'm still in Wolverhampton, aren't I?"
Absolutely, and while you've clearly always been ambitious and always wanted to make it big, you've never shunned your working class roots, coming over as very loyal to the area and those who helped break the band.
"My first drummer, when I was 14 or 15, told me later, 'You knew what you wanted right there and then'. And I think I did. I found from a cheap guitar out of a Kay's catalogue the beginning of something for me at a time when I wasn't very good at school. The guitar came into my life and from then … My mother's father was a classical pianist, so the music thing was around, but it must have been a shock to Mum and Dad when I was 18 – after doing a job for three years in an office – at a time when The Beatles were huge, telling them I wanted to go professional.
"But they'd seen me play several times, and there wasn't really an argument. Mum was cautious, as she was quite business-like and wanted me to be a doctor to something – but that was never going to happen! I think she also recognised a musical ability, and they looked at each other, then went, 'Well, give it a go'.
"From that, the next great thing my Dad did for me was to buy me a very special Gibson guitar, because our manager Chas Chandler wanted me to have a better one. That cost him £220 and in those days it was a case of him getting the cash and going down to London to buy the guitar. That guitar's on some of the biggest hits we ever had, and hangs on my wall now.
"As far as the personal thing is concerned, I've a side to me that runs quite deep – poetical but also probably spiritual in a sense, without putting a finger on anything I do. I think a lot of musicians have a faith or purpose or a feeling that runs alongside what the power of music is, and that gift. I'm not spouting this to anyone, but when I had a stroke five years ago I think it changed me a lot and shook a lot of the debris out. I'm now half-way through writing my life story and there's a lot there where the journey I've been on all these years has been re-lived."
While priorities may have shifted – Don Powell also suffering a couple of health scares – the live shows carry on apace, 23 years after the very first Slade II gig on December 11th, 1992 at Mora in Sweden. Did it seem a little odd going back out there again without Nod and Jim?
"Yes, it was exciting and nervy too, to be honest. Having new people made it seem like the excitement of a new band."
Mal McNulty has been with you 10 years now, and John Berry for 12 years. I guess they're not just the 'new boys' these days.
"Definitely not new boys! Mal and John are in the Slade band now, simple as that."
The line-ups have changed, but I make it 23 years since Nod and Jim left, after 27 years alongside Don and Dave. I guess they don't plan too far ahead now, but it's feasible that there will be a Mk. II silver anniversary by the end of 2017.
"All things are possible if you believe … a wise proverb."
It's been a sad year for Dave and Don with the loss of their good friend, Graham 'Swinn' Swinnerton to cancer, the former Slade tour manager who was immortalised in 1974 hit The Bangin' Man having also been associated with their previous bands.
"Swinn was the first guy I met when I joined the Vendors. He was a great guy, funny, awkward, smart, well-read. My Dad liked him a lot too, which is a compliment. I will miss him and his ways. He was very much like a fifth member of the band. He wasn't one for self pity, I have to say – he got on with it. He was an excellent tour manager and mate, and he was one of us."
There must have been times – not least as those record sales fell off in the late '70s – when Dave wondered just how long this would all last. But he's still out there. That's some achievement, isn't it?
"Swinn said to me when we last met, 'It took some guts to go out without Nod'. I appreciated that thought, but more than anything I'm glad Don and I did what we did and the pleasure it's brought to me and audiences worldwide. Being in it and keeping the music alive is our life. And I bought the ticket for a lifetime."
I thoroughly enjoyed Don's Look Wot I Dun (2013, written with Lise Lyng Falkenberg), and before that Noddy Holder's Who's Crazee Now (1999). And now Dave's working on his own memoir. What can he tell us at this stage?
"I'm working with a guy called Anthony Keates, and we've found a nice way to work, recording the stories. I really enjoy his company, and he's from Walsall, and also a big fan of Slade, so knows all the background. Without saying too much, there will be interest. It's about finding the right publisher. But I'm not concerned, not in any hurry. And at the moment I'm enjoying it."
It sounds like you're taking the same approach as you do with your time on the road – it's about the journey as much as the arrival.
"A lot of people may want to read about the success of Slade, but a lot of that's already been told through Nod's and Don's books. Some fans will want to see pictures of us with famous people – the way I am with The Beatles. But when you really look at it, it's about what's a person's like before all that, and what makes the story.
"Yes, it's not about the arrival – it's about the journey. I might even say I haven't arrived yet. Some might disagree when they look at what's been achieved, but I don't see it like that. The initial thing I did when I formed a group is still the same now. Otherwise, I wouldn't still be doing it. It all comes back to why you did it in the first place, and that's usually the joy of playing guitar and making music."
I'm guessing it's proved a cathartic experience, thinking back on certain memories.
"There's a lot in there I don't want to talk about at the moment, but the journey I've been on all these years is being relived through that whole experience. George Tremlett, in the book you mentioned, got some of it right, but hadn't known me long enough to really know me."
That's true, and I have to say the author had you down as being born on April 4th, 1952, with the same discrepancies over the ages of your bandmates too.
"That was probably based on the original story, when we knocked five years off our age! If that was the case I wouldn't be approaching my 70th now. He was probably somewhat misled!"
Dave's trademark cackle follows, and it's good to hear – taking me back, in the same way that his book project has taken him back home.
"I've wanted to do this book for a long, long time, but think it's a lot more interesting now than if I'd written it back then. After my stroke I was doing talks for the Stroke Association and engaged with people who also survived strokes. I can relate to them, and they to me, and I have this natural ability to talk. In fact, I probably talk too much sometimes!
"People can initially be taken by your success, but once we meet and start to talk, they realise I'm just like them, and haven't really changed in that area. I understand the fame thing and I've had to live through that. But round here these days it's mostly people out walking their dogs, saying, 'Morning, Dave', rather than me being in some other town and people seeing me as that bloke from Slade."
Again, I don't want to pre-empt the book, but I was always intrigued by the fact that you were born in Devon, at a castle serving as a maternity home, but very soon relocated to Wolverhampton. What was the story there?
"I think you'll have to read the book, but it's quite a story, and it's very interesting how my Mum and Dad came together. There is a reason why they were down there, something I didn't know until later life. But yes, I was born in a castle and moved to a council house … that's a good start, isn't it!"
Well, they say every Englishman's home is his castle.
"Something like that! I did actually go back, knock at the door and say, 'I was born here!' as if I was about to claim it back! And the guy who answered the door – in another strange set of circumstances – happened to have designed an amplifier which Slade used. And I was with Don at the time! It's a lovely place too, 500 acres – very nice."
Moving on a few years, I believe you also had a science teacher who helped you learn the guitar.
"Yes, Brian Close. He didn't so much teach me as start me off. He's now living in Australia, and gave lessons to some of the boys at school. I had this guitar and he told me it was dreadful and I needed something better. He was a jazz guitarist. I'd go around his house and sit there with a sheet of music. One of the first pieces I learned was Tell Laura I Love Her.
"He also had quite an influence on me switching over the way I played. I was left-handed and had my guitar upside down. He told me, 'You can't have it that way! You'll have to play it right-handed. You'll get used to it.' He was right. I did get used to it, and he may have done me a big favour.
"I later met someone in Middle of the Road who was left-handed, He said that was the best thing I could have done, saying, 'I'm left-handed and play left-handed, but I think it's a weakness, because my left-hand is on the fretboard and my right's on the rhythm'. It works for some, and a lot of left-handers like Jimi Hendrix, who had his guitar upside down, and Paul McCartney play left-handed. But there's a lot of power in my left hand, so it works well for me."
All these years on, who does this left-handed, right-handed axe hero rate as his personal guitar favourites?
"The players I love are Hank Marvin, Paul Kossoff, Billy Gibbons, Carlos Santana, Peter Green, Eric Clapton of course, and Keith Richards."
I read somewhere you gave music lessons at a local school in recent years.
"I did for a couple of years and really enjoyed it, and have a lot of experience of working with special needs children. Should I ever be called upon to do that again, I would at the drop of a hat. The school I helped out also helped me. One or two of those kids are not alive now, so it was sad in some ways, yet I touched base with some personal feelings, and that's something I'll always remember. It's all part of doing things for one another."
Yourself and Don are clearly survivors. What advice would you pass on to the next generations out there hoping to follow in your footsteps?
"I think the next generation of bands as we see it involves a different set-up, but longevity is about early experience and great songs, which Slade have. But most of all are the reasons you're doing it. That's what counts. I love what I do, and if you love what you do and people still want to hear it, that's great. Take your legacy out there! Good wine lasts … and so does good music and entertainment!"
There must be nights when you find it hard to play certain songs after all these years though, especially those a crowd expects every night. But I guess there are also certain tracks you rediscover from time to time and feel justifiably proud of.
"I don't get tired of our songs. They live on, and yes there's a few cheery numbers around, and the ones I wrote are great in the act on stage too."
I spotted a photo of Don with Nod at a 'Scribblers, Pluckers, Thumpers and Squawkers' lunch in Barnes recently. Is it always good to catch up again, despite the fall-outs?
"Those lunches are a nice way to see guys who've done the rounds and are still alive to tell the tale. And of course there are some useful people there who can help you with advice and experience, and funny stories."
And if you had a quid for every time you were asked about putting the old band back together again, would that come anywhere near the royalties that come the way of the Holder/Lea estate every year for that big Christmas hit?
"That's a good question … I won't comment on that! But I'm happy where I am and what it's done for me in life. I give a lot out there and feel a lot of love back – it's infectious and fun. It's what we do, and let's face it – we all need some good times right now. Be in the moment and be happy with what joys we have. That's the way for me now.
"I'd never have known the journey I'd take, the places and people I'd meet and the success I'd enjoy in the pop world, and just how big we'd became and the effect on the world we'd have when I started playing my £7.50 guitar from a Kay's catalogue, when I was 13. And I'm still on that journey."
For this blog's review of the Noddy Holder and Mark Radcliffe show at Preston Charter Theatre in May 2013, head here.
And for writewyattuk's Slade Are For Life – Not Just For Christmas appreciation from December 2012, head here.
For more details about the band's plans for 2016, head to the official website here and check out the official Facebook page here. With additional thanks to Abbie at the HCO for helping track down Dave.

---
Poisonous feud behind the merriest Christmas hit of all: It still earns a fortune for two of Slade's stars. But the others get ZILCH 
By Richard Price for the Daily Mail Published: 00:05, 26 December 2015 | Updated: 11:58, 26 December 2015
(The full article can be seen online here)

There are certain things you can always rely on at Christmas: family fallouts, a Bond film on TV and Slade's Merry Xmas Everybody playing on a loop on the radio and filling the dancefloor at the office party. More than 40 years since its release, it's still the number one festive feelgood song. How ironic, then, that relations between the band members who recorded it are so bad that they are no longer on speaking terms.
Needless to say, the thorny issue of money lies at the root of their spat, not least the fact that while lead singer Noddy Holder and bassist Jim Lea (who jointly wrote Merry Xmas Everybody) net an average £250,000 each in annual royalties from their most famous song, the two other members don't earn a bean from it.
This week, Holder revealed: 'It really saddens me that the four guys who were in Slade [himself, lead guitarist Dave Hill, Jim Lea and drummer Don Powell] can't get together and sit round the dinner table. 'Five years ago I got the four of us together so we could air our grievances face to face, but it was so painful I'd never want to repeat it. I was shocked.'
Not as shocked, perhaps, as the millions who loved Slade's brand of feelgood pop so much that the band sold more singles in the UK than any other act in the Seventies.
In their pomp, Slade were a pop phenomenon. The first group to have three singles enter the charts at Number One, they amassed a total of 23 hits in the Top 30. Though they complained that most of their earnings disappeared in tax — then levied at up to 90 per cent — all the members initially enjoyed a lavish lifestyle. Guitarist Hill bought a gold and cream Silver Cloud Rolls-Royce, with the tasteful personalised number plate 'YOB 1'.
Today, however, it is Holder and Lea who are cushioned by the royalties that amount to the kind of salary a City banker might expect. While Holder is worth somewhere in the region of £20 million, with Lea not far behind, in comparison Hill and Powell are left scratching around to make a living. During the winter months they can be found playing at Butlins and on cruise ships, and during the summer they are slogging out their old hits on the festival circuit.
Holder, meanwhile, has no intention of pursuing pop stardom again and lives in state in a sprawling £3 million house in Cheshire. Contrast that with Hill, who was reduced to selling his Rolls just to meet the household bills, and you can perhaps understand the animosity.
It is a far cry from the team spirit that saw the band come together in the Black Country in the late Sixties, took them to their peak and would pull them through leaner years in the late Seventies and Eighties until the band imploded in 1991.
Certainly, it was always Holder — with his powerful, rasping voice and mirror-covered top hat — and Lea who cashed in most. They formed an inspired writing partnership, churning out raucous songs with gleefully misspelt titles — Coz I Luv You; Mama Weer All Crazee Now — that drew outraged complaints from Britain's teachers, but lucrative royalties. During the years of plenty, this unequal distribution of the spoils was offset by the band's earnings from touring and the endless public appearances for which Slade were in constant demand.
Buck-toothed Hill, a natural showman, was crucial to the band's image and took huge pleasure from his leading role, resplendent in pudding bowl fringe, platform heels and futuristic jumpsuits. As Holder recalls, there was a recurring moment for the band where they would fall about laughing at Hill's latest outrageous outfit (which he would squeeze into in the dressing room toilet, just to add to the suspense). 'Jim Lea, the "serious" member of the band, would have his head in his hands and say: "I'm not going on television with you dressed like that." 'Dave's classic reply to that was: "You write 'em, I'll sell em!" '
It was fair comment. Ask the average older pop fan what they remember of Slade and, almost without fail, it will be Noddy Holder and Dave Hill. This duo were, as the cliche has it, box office. The other two constitute little more than a shadowy memory in the public consciousness of long curly dark hair, scowls and not much else. Cutting a dash, however, does not pay the bills.
When Holder, struggling to deal with his wife filing for divorce, decided to step off the bandwagon and quit, his songwriting partner Lea felt there was no point in continuing without their talisman, and followed suit. But as Hill and drummer Powell would point out, it's easy to walk away from your job when your wages are being paid in the form of royalties.
Needing revenue from touring the country, and still very much in love with performing, they set up Slade II, with the name soon reverting to the original (despite half the band being newcomers). In Holder's words: 'It's well known in the music industry that many groups carry on working together for financial reward, even though they don't get on with one another at all. Sorry, but that wouldn't be for me. 'What made Slade special was that the teamwork was real. We were at our best when we were working together and heading in the same direction, offstage as well as on.' He lays the blame at the door of what he euphemistically calls 'complications'.
In any male rock group, these issues tend to involve egos, money, women, drink and drugs — and the perennial 'musical differences'. 'Yes, and sometimes all of the above,' says Holder. Insulated by his 'pension' (as he refers to Merry Xmas Everybody), Holder has happily turned down lucrative offers to appear on Celebrity Big Brother, I'm A Celebrity . . . Get Me Out Of Here! and Strictly Come Dancing, among many others. Instead, he has enjoyed the luxury of picking and choosing his work, from starring in the comedy series The Grimleys to a cameo in Coronation Street, a guest slot on Have I Got News For You and stints as a radio DJ. Once an unashamedly intimidating figure in his mutton-chop whiskers, he now more closely resembles a Victorian alderman and boasts an MBE — not to mention the freedom of his native Walsall. His fellow songwriter, Lea, studied psychotherapy after the break-up of the band and dabbles contentedly in solo music.
For both men, it is a more comfortable life than that enjoyed by Hill and Powell, who have been on the road with the new incarnation of Slade ever since 1992. Powell, in particular, has had difficult times. Shattered by a near-fatal car accident at the peak of their fame, in which his fiancee Angela Morris was killed, the drummer went on to become a chronic alcoholic with a series of failed relationships. Today, he has finally found some peace away from his old West Midlands haunts and lives in Denmark with his partner Hanne.
Hill still lives in Wolverhampton, but has a quieter life (he is a parish councillor and his favourite outing these days is for lunch at a garden centre in nearby Kingswinford). However, Slade is what helps him pay the bills. Even a stroke, which he suffered while on tour with the band in 2012, did not derail Hill's passion for performing.
Don Powell, who keeps (and publishes online) a daily diary to help him deal with lingering memory issues from that horrendous car crash, still describes Noddy Holder and Jim Lea as 'dear friends'. And Dave Hill speaks candidly about how much he missed Noddy when Slade began playing without him.
But as Holder has acknowledged, there is no escaping the money factor. 'Money, rather than fame, brings freedom — being able to say no to things you don't want to do, not being subject to the whims of others and to choose how you live your life are all easier if you have money,' he says.
'If the bubble bursts once you have achieved a level of fame and the work dries up, it can be very hard. How do you go from being on a big TV show or in a popular band to trying to get a "proper job" to make ends meet?' It is a question only half the members of Slade have ever had to ask themselves. And it has opened wounds that may never heal, as Holder found when he called together his old bandmates five years ago.
'At the back of my mind was the thought that it would be worth seeing if there was any spark left and the slightest chance we could get back on stage together for one last tour,' he says. 'For my own peace of mind, I wanted to be sure.
'The meetings were not an experience I want to repeat. It was like being back in the school playground, going over things that had allegedly been said over the years, much of which I knew nothing about. 'So the answer to the question "Will you ever get back with Slade?" is still a resounding: "No!" 'Maybe I'll put it down to us all being grumpy old f***s. It makes it funnier and easier to accept.'
All of which sounds a long way from the summer of 1973, when Noddy and Co were recording Happy Xmas Everybody in a hot New York studio, using melodies from songs they had discarded years before. Holder recalls, with justifiable pride, that he wrote lyrics that were 'upbeat and optimistic' to counter the general gloom of those days, with Britain gripped by strikes and working a three-day week. The record went straight to Number One in the charts on the first day of its release and stayed there for five weeks.
No other Christmas song in modern history has come close to emulating its success as the tune that brings the nation together in the festive season. How sad that for the four people who brought it to life, the end result has been the exact opposite.
---
Interview: Slade's Jim Lea talks ahead of band's 50th anniversary show
Wednesday 5th October 2016
It's the most frequently heard song on the planet.
Slade bassist Jim Lea
Merry Christmas Everybody has been heard by more people more times than any other tune. Forget The Beatles' Yesterday and The Righteous Brothers You've Lost That Loving Feeling. The song that most people have heard was written by a bloke from Bilbrook while he was in a pig of a mood.
Jim Lea, the bassist with Slade, was in the USA when he wrote it. Homesick and depressed, he'd been told to write a festive number by Slade's manager, Chas Chandler, the guy who also looked after Jimi Hendrix. Lea popped into the shower and started humming. A billion listens later, he's glad he did.
Jim doesn't thank his lucky stars for his moment of genius. He thanks John Lennon; for had the iconic Beatle not finished recording a solo album on time, the song would never have been written.
Slade featuring Dave Hill and Don Powell will appear at the Robin 2 on December 16 in celebration of their 50th anniversary. Click here for more information
Jim says: "I came up with Merry Xmas in America. Our manager was always ringing saying 'how's the writing going'? I said I hadn't got anything. I wasn't very well and was really depressed and I just wanted to go home. There was a studio in New York, called the Record Plant, and John Lennon had been recording there.
"Lennon's finished his album on schedule but his management had booked an extra two weeks in case he'd run over. He'd got his work done so didn't need the studio. So Chas booked it for me. I told him I'd got no songs.
"But Chas said 'The thing is Jim, it would be nice to be in the charts at Christmas'. And he said 'You know what, it would be even nicer to be number one at Christmas'.
"So I went into the shower and got the lovely warm water on me. I just said to myself – and I was almost talking to my own brain – 'Come on, do it now'. And lo and behold I pieced the whole thing together. I was really pleased with it. I got that melody – the chorus – and I thought what's it about?
"Then I remember what Chas had said. And I literally started singing 'So here it is, Merry Xmas, Everybody's having fun'."
Jim went back to the band to tell them about his latest tune. And they laughed in his face. Don Powell and Dave Hill didn't want to record while Noddy Holder, the band's singer and lyricist, thought Jim was off his rocker.
"The band didn't want to record it. You know, it wasn't Christmas and they had no interest. And I realise that these days a lot of people hate it because they hear it too often. But I'm proud of it.
"I found out a few years ago that Merry Xmas Everybody is the most heard song on the planet. I was absolutely humbled by that, really.
"Merry Xmas was my Archimedes moment. It came together in a perfect storm. Don and Dave didn't want to know about it. I told Nod I'd come up with a Christmas song and he told me to get lost. I had to talk him round. He eventually said,'Okay, I'll finish the lyrics off'."
Lea was one of the truly virtuosic musicians of the 1970s. He was the indispensible member of Slade, even more so than Noddy Holder. Because he wrote the tunes that made them international stars. He'd been bought up at The Grange pub, in Bilbrook, which his parents owned, and started playing music at Codsall Comprehensive. He played violin in the Staffordshire Youth Orchestra and gained a first class honours at a London Music School before moving onto piano, guitar and bass. He was out of his depth when he auditioned for Slade.
"I was playing for a long time before glam rock. I wasn't like other kids. I wasn't interested in girls and bumping them. I hated all that. I wasn't besotted by women. I was besotted by music. I bought my first guitar early on. I was 13.
"I saw the guy who sold me that guitar a while back, in an Indian takeaway. He said: 'I only sold it to you because it was a piece of crap'. He wanted to get rid of me because I was an annoying kid.
"After school, I was going to go to art college. People have often asked me what I'd have done if I'd not been in Slade. I've said it would have been the same.
"I auditioned at the Blue Flame Club, which was like a village hall, in Wolverhampton. It became the Lafayette. I walked in there and hadn't got any equipment and wasn't fully grown. I looked like a child. I was very naïve. I didn't even drink.
"My bass was as big as me and I had to take it in a polythene bag because I couldn't afford a case. The singer was Johnny Howells, rather than Nod, and he was really good."
Jim blew the band away. Dave Hill couldn't believe what he was hearing and asked him to jam for a while. "In the end, it was like I was auditioning them rather than them auditioning me."
The most extraordinary ride had begun. Slade dominated the 1970s as The Beatles dominated the 1960s and Oasis dominated the 1990s. They were THE band, the epitome of great rock music. They were the first act to achieve three straight-in-at-number-one singles, they had 17 consecutive top 20 hits and a total of six number ones
Jim was always the band's loner. He wasn't as full of braggadocio as some of its other members. He didn't have to be. He was the one who sprinkled the gold dust on their music. He was the brains, rather than the face.
Jim's new project is Therapy – literally and figuratively.
It's a two CD re-issue of his critically-acclaimed solo album, which also features a solo recording of a gig at the Robin, in Bilston. It's one of only two solo gigs in his career. After he left Slade, he studied psychotherapy and the CD is the result of those studies. His brother Frank secured him a deal with a record company and he's proud of it.
"It's a thinking man's album. There's a lot to contemplate in that. I did the Robin gig when my dad died."
Jim Lea's Therapy is out now on double CD with the vinyl edition following, with six extra tracks, in October.
Slade featuring Dave Hill and Don Powell will appear at the Robin 2 on December 16 in celebration of their 50th anniversary.
Click here for more information.
By Andy Richardson
---
Class act Jim adds a new string to his bow
Andy Richardson: PUBLISHED: October 8, 2016 12:00: SHROPSHIRE STAR.
Read more
He couldn't make the call when we'd originally planned to speak. Jim Lea, the Black Country rock star responsible for writing Merry Xmas Everybody, was doing more important things. His grandchild was looking forward to a significant birthday so Jim was buying food and drink for 80. Lucky kid. Celebrating your 18th with the world's coolest granddad is the only way to party. I hope he serenaded her with Coz I Luv You.
But when Jim did call, the usually out-of-circulation bass-playing, Slade songwriter could have talked for hours. And he very nearly did. We ran out of time initially – Steve Punt, one half of Punt and Dennis, was due on the other line and we had to call it a day. So Jim called back a little later to make sure we'd got all we needed. You can't buy class. And he had it in spades.
Jim's a fascinating man. Typecast as the curly-haired quiet one with one of the greatest pop-rock bands of them all, he's always been viewed as the man who doesn't say much; a dyed-in-the-wool technophobe who happily admits to not using email or a mobile phone. While the other members of Slade were partying and trying on new be-mirrored top hats or stack heels, he was probably sitting in the corner gazing at the sky. Never a naturally-public figure, Jim was always the guy standing to the side. While Noddy Holder relished the applause and Dave 'Platform Boots' Hill was next in line, Jim was there but never there.
A man who lived in his own head, rather than in the full glare of the spotlight, he retreated into the shadows where it was safe to write 17 consecutive top 20 hits, six number ones and mastermind the band's status as the most successful British group of the 1970s.
Every Lennon needs a McCartney, every Liam needs a Noel and Slade probably wouldn't have made it out of Walsall without the songwriting brilliance of Lea. He was the one who added substance to their style, who meant they could walk the walk as well as talking the talking. Jim was the engine room and the fulcrum, the glue that bound.
There's an art in not outstaying your welcome. And Noddy knew when to call it a day on the band. After 25 years, a successful comeback and belated American breakthrough followed by a second decline in popularity – hell, at that point, they couldn't get arrested and even their Greatest Hits album stalled at number 89 – Noddy did the sensible thing and left. Jim explored the options of bringing in another frontman, but realised no one could cut it like Nod, so followed him into the world of retirement. Dave and Don Powell teamed up with three other musos to flog a dead horse in Slade II, which was never going to be a good idea.
Marilyn Monroe was right about break-ups: "Sometimes good things fall apart so better things can fall together." And, in Jim's case, that's what happened. The man who had lived in his head while the Slade brethren were partying their way around the world decided to study what had been going on in his mind for all of those years.
The man who co-wrote Skweeze Me Please Me, Mama Weer All Crazee Now and who wrote My Oh My after listening to Noddy and Dave tuning up before a gig at the University of Wales and imagined 'bagpipes' decided to study psychotherapy. He decided against taking it up as a career; mindful, perhaps, that potential patients might run a mile when lying on the couch beside a man who used to earn a crust by dressing in tartan and knee-length boots. "And you think you've got problems?"
The kid who grew up in Bilbrook and was inspired by jazz violinist Stephane Grappelli rather than Little Richard or Elvis learned other stuff. He immersed himself in particulate psychics and became probably the only man to have written six UK number one hits and develop a working knowledge of string theory. String theory, for the uninitiated, describes the the way in which strings propagate through space and interact with each other. It's the sort of thing that you normally hear around the dinner table at King's College, Cambridge, as masters pass the port – rather than in the dressing room of Bilston's Robin 2. But then Jim's always been a one-off.
His next record will feature violins, cellos, double bass and other instrumental music. And, you guessed it, he's calling it String Theory. "I don't blow and I don't hit," he says. And he's referring to musical instruments rather than recreational drugs or hand-to-hand combat, before you say it.
Jim started his career in the year when England won the World Cup. And he's still as creative as ever.
Cum On Feel The Noize. God love him.
---
ITV Report: 20 November 2016 at 11:36am


Christmas classic thought up 'during 20 minute shower'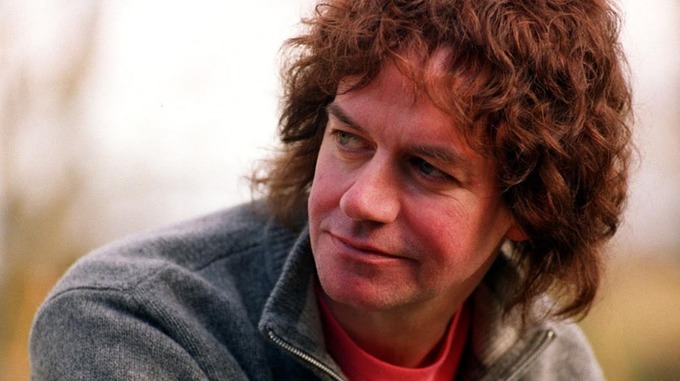 Slade's Merry Xmas Everybody is the most-played pop classic in the world, bringing in royalties only second to Happy Birthday.
It guaranteed lifelong security for songwriters Noddy Holder and Jim Lea, and a long career for Dave Hill and Don Powell. But Lea, the Black Country band's bass player has admitted that it was something he knocked up in 20 minutes during a shower.

Lea, now 67 and a qualified psychotherapist, is still making music, having long ago established his place in pop history.
He recalls that the smash has inauspicious beginnings, and claims the rest of the band didn't even want to do it.
"Our manager Chas Chandler told us, 'The golden goose needs to lay a golden egg, it would be nice to have a No 1 at Christmas'," he says.
"It took me 20 minutes in the shower to come up with that song. Nod had some lyrics about watching the world go by, but I put the song together.
"There was a problem. The phrase 'So here it is, Merry Christmas' meant the timing had to be changed – it had to be shoehorned in. But Nod wouldn't change the timing, and he didn't want to do a Christmas song. None of the band wanted to do a Christmas song, in fact. It has more royalties from more countries than any other song in publishing history."
It isn't too early to have a little listen... is it?
---
Don Powell's supergroup set sights on Robin 2 gig
PUBLISHED: October 31, 2016 11:29 am (
Express and Star)
He will forever be known for being the powerhouse behind the anthems of Slade – but drummer Don Powell is looking to show a new side to himself with a new supergroup.
He will forever be known for being the powerhouse behind the anthems of Slade – but drummer Don Powell is looking to show a new side to himself with a new supergroup. Don, who provided the thundering drums behind the Black Country glam gods has joined up with bass player and vocalist Suzi Quatro, as well as Andy Scott of the Sweet to form QSP – a play on all their names. The band is the brainchild of Quatro, who invited Scott and Bilston lad Don to come together for a jam session earlier this year, and now Don has his sights set on a hometown gig at Bilston's Robin 2.
The trio clicked and recorded an album's worth of covers and new tracks which they will release in the new year after inking a deal with Sony Music, who were instrumental in convincing the band to get out on the road. Don said of the formation: "It all started a few years ago. We did a big show in Birmingham and afterwards we were having a cup of tea and Andy said we would make a good band.
"We all made contact with each other, had a few days' rehearsal and it worked fantastically so we decided to do some recording together. We started recording in Peter Gabriel's studio in Bath which is a fantastic place. That's where we recorded the album. Sony have signed us and it comes out in the new year. We then head over to Australia to do some shows. "The album is a bit easier and more melodic than what Slade do. We've had a great time doing the project together and known each other a long time. It felt like we'd been playing together for years and we were pleasantly surprised. I'd like to think we'd be coming to the UK for some shows. There's lots of places that we would like to go to across the country . And it would be nice to play the Robin 2!" Don enjoyed the recording process. "We used girl backing vocalists, keyboard player and a sax player. The album is all finished and mixed, we recorded in the old fashioned way of all being in the studio together and playing together."
The band will support Quatro, who is taking her Leather Forever tour Down Under in the new year. Prior to the tour, Don is set to celebrate 50 years of Slade with a triumphant homecoming show at the Robin 2. The band is celebrating its 50th anniversary this year and the current line-up, which includes original members Dave Hill and Don, play the venue on December 16.
Next year, a convention marking the band's achievements will be held at the same venue on May 28.
---
SLADE'S DON POWELL: THE QSP TOUR INTERVIEW
Australian Musician Nov 03, 2016 Interviews


Suzi Quatro returns to Australia in February 2017 on her Leather Forever Encore Tour. This time she's bringing her old mates, Don Powell from Slade and Andy Scott from The Sweet, whom she has just recorded an album with. The new band is called QSP, the album will be out soon and they'll be the support act for Suzi's Australian tour. Australian Musician's Greg Phillips caught up with Slade drummer Don Powell for a chat about the golden age of Slade and the new QSP project.

Who didn't own a copy of the Slade Alive album in the early 70s? It was the breakthrough live album for British glam rockers Slade, who went on to rack up numerous catchy pop rock hits such as Cum On Feel The Noize, Mama Weer All Crazee Now, Gudbuy T' Jane and Merry Xmas Everybody. Inspired by Bowie and Bolan, glam-rock ruled the period with bands decked out in platform shoes, sequined and satin clothes, with a heavy dose of makeup to match. Out of the UK and onto our TV screens via Countdown came chart toppers like Wizzard, Roxy Music, Mott The Hoople,The Glitter Band, and The Sweet, who had massive hits with Fox On The Run and Ballroom Blitz. Also at the time, a young female leather-clad rocker from Detroit named Suzi Quatro had relocated to England and via mutual connections, had landed a 1972 UK tour support with Slade.

"When Suzi first came to the UK, she was with Mickey Most (record producer)," explains Don Powell, Slade's hard hitting drummer. "She approached our manager at the time Chas Chandler because he was with The Animals, who Mickey used to produce back in the day. He called Chas and says there's this new girl singer from America, could she guest on one of Slade's UK tours? So she did and that's when I first met her."

Fast forward four decades, kicking back with a few drinks after a recent show are old friends Don Powell, Suzi Quatro and The Sweet's lead guitarist Andy Scott. Out of the blue Suzi's husband Rainer suggests that the three of them should record together. The idea appealed to the trio, was shelved for a time but before long they found themselves at Peter Gabriel's Real World studios laying down tracks. Consequently a debut album for QSP (Quatro, Scott, Powell) is now in the can awaiting a release date. Not only that, QSP will make their international stage debut when they join Suzi Quatro's Leather Forever Encore Tour of Australia in February 2017. As to whether any Slade or The Sweet songs will be played, Powell is unsure but they will be playing tracks from the album, which includes covers of classic songs Walk On Gilded Splinters and Just Like A Woman, as well as many new originals from Andy and Suzi.

Powell still performs Slade material in Slade II, a group he reconvened in 1993 with guitarist Dave Hill, the only other original member. That band has shows booked in the UK up until Christmas this year. The original Slade has not performed together since 1991 when they played a 25th anniversary party, organised by their fan club. However, Powell suggests that he is still in touch with singer Noddy Holder and bassist Jim Lea. "Yeah we keep in touch," he tells me. "We see each other a few times a year, a big gang of us get together and we have a lunch in a private room of a pub or restaurant somewhere. If only those walls could talk!"

Much of Slade's history has been documented in both Noddy Holder's 1999 autobiography, Who's Crazee Now? and Don Powell's 2013 biography Look Wot I Dun – My Life in Slade. After an horrific car accident in 1973 Powell resorted to keeping a diary of daily events as he suffered severe memory loss, among numerous other physical injuries. The diaries were crucial to his biographer Lise Lyng Falkenberg, in being able to piece together Don's life in the band. The moments Don recalls as being his finest, were some of the major festivals that Slade had performed at in their early days.
"Mainly the success we had, which was incredible and some of the really big concerts we did which helped us in the early days," Don says of his happiest recollections. "There was one called the Great Western festival, I think in 1971 and that helped to break us to a wider audience. Then when we hadn't done anything for a while, we did the Reading Festival and Castle Donington with AC/DC and both of those festivals were absolutely great for us."

Don also has fond memories of the recording of the famous Slade Alive album, a record which apart from a few small overdubs, was captured exactly as it was played.
"I think there were a few bits of guitar which got lost a bit in the actual recording but that was all really," he says of the overdubbing. "Maybe there were some backing voices added too. It was recorded over three nights at a place called Command Studios in London. It was a small theatre and only held about 200 people. It was the second night they used, I think. We had a great time doing it. I'm actually looking right now at a triple gold album from 1973 from Australia on my wall."

Playing Slade material on stage in the modern era highlights for Don the immense improvement in sound production, compared to the days of the Slade Alive recordings, particularly in relation to his drum sound.
"It's so different now," he says. "The sound systems were very basic and nobody really bothered about the drum sound back then, at least with miking them anyway. I'll tell you a classic example, if you look at the film of The Beatles' Shea Stadium performance, I think Ringo has just one overhead mic, maybe one on the bass drum but that's about it. With Slade back in the day, before the days of monitoring, it was difficult to hear myself sometimes and that's why I started playing as hard as I did."

Like many career musicians, Don Powell regrets letting go of a lot of his original drum gear. As testament to the kind of guy Don is, much of it was given away to young kids or to schools. Despite changing brands over the years, he has basically kept the same configuration of drums, a couple of toms, snare, bass drum and a few cymbals.

"Yeah, a pretty basic kit," he says. "Now I just use a bass drum, one rack tom, a deep tom, snare, a ride cymbal, a crash cymbal and the hi hats. I find that is all I need. I had a full endorsement with Ludwig drums back in the day. In the 70s they were a fantastic company to be with. Listen to this for a story… 1984 I think it was Ludwig's 75th anniversary and they invited 75 drummers from around the world to Chicago for the weekend. Can you imagine that? Seventy five drummers in the same hotel for the weekend! Those were my drinking days so it was a bit of a loss. I have a few notes in my diary but I can't really read the writing. When I finished with Ludwig, I then went over to Pearl for a short time and then Natal asked me to go and try them out and I was really impressed, especially with the hardware, so I play those now."

With so many great Slade hits to choose from, when playing with Dave Hill, I wondered which song is requested the most from audiences these days … Cum On Feel The Noize? Mama Weer All Crazee Now? Get Down Get With It?
"Oh, Merry Christmas," he laughs. "No matter what time of the year! The old favourites are still there but it's always Merry Christmas. Don't get me wrong, I am proud of it but you have to play it no matter what time of year. When we recorded Merry Christmas, it was in the summer of '73 in New York. We were on tour and there was a heatwave outside and we were in the studio recording that song."

And what is Don looking forward to the most about his 2017 QSP tour with Suzi Quatro?
"Well, we have always had a good time there but there are a lot of places I have never been to, so I'm looking forward to seeing new places and old friends. Playing the Sydney Opera House will be nice too."

SUZI QUATRO 2017 LEATHER FOREVER ENCORE tour dates supported by QSP
TWEED HEADS – TWIN TOWNS – Friday February 3 & Saturday February 4
TOOWOOMBA – EMPIRE THEATRE – Monday February 6
BRISBANE – CONCERT HALL – Tuesday February 7
ADELAIDE – ENTERTAINMENT CENTRE – Thursday February 9
PERTH – CROWN THEATRE – Saturday February 11
SYDNEY – SYDNEY OPERA HOUSE – Tuesday February 14
GEELONG – GEELONG ARENA – Thursday February 16
MELBOURNE – ARTS CENTRE MELBOURNE, HAMER HALL – Saturday February 18
SALE – BOTANIC GARDENS – Sunday February 19
HOBART – WREST POINT ENTERTAINMENT THEATRE – Tuesday February 21
CANBERRA – CANBERRA THEATRE – Thursday February 23
WOLLONGONG – ANITA'S THEATRE THIRROUL – Friday February 24
HUNTER VALLEY – HOPE ESTATE WINERY – Saturday February 25
MACKAY – ENTERTAINMENT CENTRE – Tuesday February 28
TOWNSVILLE – ENTERTAINMENT & CONVENTION CENTRE – Wednesday March 1
CAIRNS – CONVENTION CENTRE, GREAT HALL – Thursday March 2
DARWIN – CONVENTION CENTRE – Saturday March 4

http://suziquatro.com.au/
---
Slade drummer Don Powell talks ahead of anniversary shows
Wolverhampton Express and Star: December 9, 2016 12:24 pm
No man is more Black Country than Don Powell; Slade's drummer has an accent thicker than the fat on KVE pork scratchings. His vowels are rounder than the wheels of a JCB. And the absence of ego and airs and graces makes him sound more like a metal basher who's just done a shift on the production line rather than a rock star who helped ship millions of records. In short, or, as Don himself might say: 'heez a top bloke, ay ee. Proppa bostin''.
The kid from Bilston who showed promise as a teenage boxer and runner but gave it up all for sex'n'drugs'n'rock'n'roll – and, let's face it, who wouldn't – is celebrating 50 years behind Slade's drum kit. He developed his interest in music after joining the Boy Scouts. And no, I'm not making this up. The Bilston-born rocker sat behind a kit at his local Scouting group and the die was cast. Having left Etheridge Secondary Modern School and studied metallurgy at Wednesbury Technical College, he found work in a small foundry. His love of music remained and during the early 60s he formed his first band, taking a hat into the audience after shows to collect a few bob for his drinks. It all started in Bilston.
And on December 16, Don and fellow Slade mainstay Dave Hill will return to where it all began. They'll headline the Robin 2 to mark the band's golden anniversary and belt out such classics as Get Down & Get With It, Coz I Luv You, Look Wot You Dun, Take Me Bak 'Ome, Mama Weer All Crazee Now, Gudbuy T'Jane and Cum On Feel The Noize…, among others.
"I'm looking forward to it," says Don, down the line from Prague.
"There used to be an old theatre which is now the car park next to the Robin. There was a big theatre there and our original singer, Johnny, his parents had a B&B. We used to rehearse there in the front room. That would have been 1963. At the time it was just me, Johnny and Mick, the original rhythm guitarist. There was only the three of us in the band. They were listening to Eddie Cochran and Billy Fury and Buddy Holly. I'd never heard that stuff before I met them. They turned me onto rock'n'roll."
He never looked back. Don learned to play Buddy Holly songs and he was on his way. The trio were approached by a manager, Chalky White, who told them to add another guitarist. He knew a kid playing with a showband, Dave Hill. He came along one Sunday morning and was in."
Jim Lea came next. "Our original bass player, who was also called Dave, wanted to leave to settle down with his girlfriend. So we auditioned for a bass player and that was Jim Lea. He was the obvious choice."
Noddy Holder was the final piece in the puzzle. Don and Dave wanted to form a band with two lead guitarists and Nod was playing with a group called The Mavericks. "We'd met Nod at the Park Hall and the Ship And Rainbow. We used to work together there. Then one day we saw him in Beeches Coffee Bar, in Wolverhampton. We just got chatting and he was on about leaving The Mavericks. We said we could get this group together and he joined."
It was 1966, the year England won the World Cup, and excitement was in the air. The band took to the road, slogging around the toilet circuit to play anywhere and everywhere. "We were the best of mates – but we'd never buy each other a drink." How Black Country is that? "We had a great relationship really. It was quite unique. And it was wild, of course it was.
"We were four lads out to have a good time. We were just kids. We were playing all the pubs and clubs around the county. We were living it."
They met a guy, Jack Baverstock, who signed them to Fontana records. And then something strange and brilliant and unexpected happened. Slade, four snotty-nosed kids from the wrong side of town, found themselves on a plane to the Bahamas. As you do.
Don laughs. "It was 1969. We got stranded there. We'd had this thing come through to go to the Bahamas. You imagine that, four scumbags from Wolverhampton going there. We'd never been outside Wolverhampton before. It was through this guy who used to watch us at St Giles Youth Club, in Willenhall. His sister had married this guy out there and they had an outlet in the Bahamas for an English band to entertain people. That's how it came about.
"It was for eight weeks and we'd get US$100 each per week plus our hotel and food. But it wasn't like that. The club was making no money and the hotel bill wasn't being paid. After six weeks, the hotel owner came up to us and gave us a US$35,000 hotel bill. We weren't being paid and we were just living on room service, thinking it was all being paid.
"He told us we couldn't leave the island until the hotel bill was paid. So they did a deal where we were paid US$100 per gig and he took US$75 of that. After three-and-a-half months we'd had enough so we decided to sneak home. Dow get me wrong, what a fantastic place to be stranded. It was incredible. But in them days, we hadn't a clue about anything. We didn't know what room service was until it was explained to us."
When Slade touched down in the UK, they had the bit between their teeth because they'd been through so many difficulties. They met their new manager, Chas Chandler, who signed them to Polydor. For a while, they became skinheads. That was Chandler's idea because he wanted to get them noticed. But pretty soon they followed their own path. Suddenly, they were unstoppable.
Don laughs. "It was chaos. It was mayhem. We couldn't go anywhere because of the mania. We were at No1 in the charts and we were all still living with our moms and dads. You'd get crowds of people outside your parents houses wanting to see you.
"It was a fantastic feeling. They used to call us the resident band at Top of the Pops because we were on there so many times.

"It was like a rollercoaster. Our feet didn't even touch the ground. We were in demand all over Europe. It was the rock'n'roll lifestyle, basically. It was a fantastic time. I'll deny any artist or band to say they didn't have a great time if they did that.
"Nod and Jim were coming up with great songs and everything was like a big whirlwind. We didn't get back home much. We still lived with our parents and it wasn't until '73 that we started to get our own places."
By then, they'd been to No1 with Coz I Luv You, Take Me Bak 'Ome, Cum On Feel The Noize, Skweeze Me Please Me and Merry Xmas Everybody.
"From '71 we were just non-stop on the road. In those days it was great. Each country in Europe had their own currency, there were no Euros.
"It was so busy that I only knew where I was by looking at my money. If I'd got Deutsche Marks, I knew I was in Germany. If I had Guilders, I knew I was in Holland. That's how crazy it became.
"In those days we never knew where we were: it was just airport, concert, hotel. Very rarely would we have the chance to look around. We never saw anywhere. It was hotels, concerts, airports. I've always promised myself that when I stop, I'll have to go around the world again to see all the places I missed the first time."
The pressures of fame were easily dealt with. Make another joke, grab another drink, play another tune, meet another girl. "We were all mates before we'd made it so we knew each others' likes and dislikes. We knew when to leave each other alone. There was never a problem."
They rubbed shoulders with the biggest names in rock, from The Beatles to Led Zeppelin and all points in between.
"We met a lot of people. Ringo Starr was a great down-to-earth bloke. He came to a gig in LA and just stood on the side of the stage. It was great. John Lennon was a bit sarcastic, but yeah, we knocked about with a few of them. We knew Robert Plant from the early days, even before Zeppelin. Robert was a great bloke, he still is. I still see him now. He's a good 'un. We did a lot of work with Status Quo in the early days and they're still the best of mates now. It was the same with Cream. We used to see them a lot in the mid-70s. We'd basically meet up with people at Top of the Pops or when we were on the road.
"It was great being on the road. It was the best part of it. Who else can look back and say they've been round the world? And we're still doing it now. In the past few years we've been out to the old Communist states that we couldn't visit before."
The good times came to an end, of course, and Don looks back with equanimity. There are no grudges, no axes to grind. He's sanguine about his time in the band, just grateful it happened.
"The thing is we still enjoyed playing live on stage so we just kept on going when we were no longer in the charts. We weren't worried we couldn't play the big concert halls, we just loved playing. We just swallowed our pride and played wherever we could. We had no ego. We just loved playing. When Nod and Jim left, Dave and I kept going. We wanted to carry on. There were still places that wanted us to play. I've got to tell you, it's been fantastic. I've got more than 50 gold and silver discs on the wall in my home. I look at those and tell my son he can have them one day – as long as he doesn't bloody sell them."
Don keeps in touch with his old bandmates. "I catch up with Nod two or three times a year. A big gang of us get together at this pub-restaurant in London and we have the upstairs room and we have food and drink and we all put a few bob in. It's a fantastic afternoon. Some of Quo and The Shadows come as well as a load of actors and musicians. We all swap stories and have a great time. Nod and myself are always the first there and the last to leave."
He's formed a new band, too. And at the tender age of 70-years-young, he's got a record deal with Sony and being asked to tour Australia. The band is QSP and comprises Suzi Quatro, Andy Scott and Don. "We have a great time. Sony have signed us and we're off to Australia. We'll just have a great time doing it."
Don chronicled his stories in Look Wot I Dun, his well-received autobiography, and after 50 years with Slade he sees no end in sight. "When I was 14, it was all boxing and running for Bilston Harriers. That was great. It was no women, no drink, nothing, just training. But everything went out the window when I found the drums." And then things got a little bit crazee.
Slade, featuring Dave Hill and Don Powell, are on at the Robin 2 in Bilston on Friday, December 16. Tickets cost £20 in advance and £22.50 on the door. Visit www.therobin.co.uk or call 01902 401211 for details.
By Andy Richardson
---
Slade's Dave Hill on why Merry Xmas Everybody isn't such a hit
By Lydia Morris, Daily Post.
14.12.2016.
http://www.dailypost.co.uk/whats-on/sla ... r_facebook

"It may be their best-selling song, last ever UK No. 1 and the subject of their latest tour but for Slade's Dave Hill raucous seasonal hit Merry Xmas Everybody still doesn't cut it as a favourite. Perhaps it should come as no surprise that at the age of 70 - and having now fully recovered from a stroke - the veteran guitarist prefers the quieter (acoustic version) of How Does It Feel? But marking 50 years since the band began touring fans can be assured there will be plenty of their old hits when they take their It's Christmas Tour to William Aston Hall in Wrexham on Sunday night.

Along with Jim Lea, Don Powell and Noddy Holder, Hill says the flamboyant four piece still love to bash out their tunes.????? But it may not have been. Six year's ago he feared he would never perform again after suffering a stoke on stage in front of thousands of people in Germany.

"It was creeping on for two days and I didn't know what it was - I felt sick and I went really dizzy," he said. "I went off to Germany thinking I was OK, but when I got there, I got a really bad head. I went to write something on a piece of paper and it went a bit funny. When I got to the show, which was in front of thousands of people, I was at the side of the stage and the guy handed me my guitar. I couldn't press the strings down and I thought my god, I'm in trouble here. "I got on stage and we were all playing, and I didn't know where I was or what was happening. I tried to get through the show but I was wheeled off to hospital."

Hill was told he had suffered a stoke. "It was a shock, but I would say music and faith got me through," he said. "What hit me hard was the thought it was over for me and I wouldn't perform again. A lot went on in my mind." After three months of recovery he was well enough to go back to work.

He added: "When I eventually said yes to a show, I went to Norway and I remember walking on stage and telling the audience I'd had a stroke, but I'm back on the stage and they all clapped me. "That was really nice."

Hill, who is currently in the process of writing his autobiography spoke about the excitement of Christmas as a child, which will feature in his book.

"Back in the day, Christmas was a much simpler affair for people living on a council estate growing up in post-war Britain," he said. "There was ration books and people didn't have much money but there seemed to be more friendship between folk where I lived. "Christmas is all about surprises and I remember me and my sister would always creep down the stairs and try not to wake mum and dad. I remember being really young in bed trying to fall asleep on Christmas Eve and I couldn't fall asleep. You want to be able to fall asleep to wake up to know the gifts will be under the tree - and that principle never fades away. But it's a different agenda now, it's very commercial today."

He also went on to explain how his purpose in life has always been to entertain. "When I left school and went to work in an office, I was never suited to that," he said. "When I told my parents I wanted to go professional, they knew. There was no fixed idea that's I'd make it, but it was something that I was good at. It's not about trying to be the cleverest person but being good at something you're good at."

Hill said following a number of "good memories" in Wales, he is looking forward to returning this weekend. "The Beatles have the same opinion as us - when you do a show, you want to grab the attention and involve people in the experience. "Performing live is all about making memories for people and putting on a strong performance in what you play.

"When you hear us we sound better than we do on the record. When we're live, people get a unique performance each night. You could come and see us two or three times in a week from different venues and you would experience something different. Every night you know its your night and wherever I am, that is the most important night as far as I am concerned. People want to experience the joy they felt when they bought our songs and want what effect it had when they were at school." And fans attending the gig can expect to hear Hill's favourite Slade song, How Does it Feel? as an acoustic version. "It's no biggest hit and it wasn't number one, but it may be one of the best songs Slade ever wrote. "It's great lyrically, it's very much a song that doesn't date and I know it's one of Noel Gallagher's favourite songs. I remember Ken Bruce from Radio 2 saying this was Slade at their best when we released this song."
---
Slade's Merry Xmas Everybody took bass player 20 minutes to write in the SHOWER
Slade bass player Jim Lea doesn't usually give interviews - but finally spills his secrets
By Graham Young, 18 DEC 2016
www.birminghammail.co.uk
The next time you wash your hair, look to the future – because it might only have just begun. Those sentiments 43 years ago have turned a 20-minute shower into the world's most enduring rock song that's heard at Christmas parties, in shopping centres and on radio stations galore. Slade's Merry Xmas Everybody is the most-played pop classic in the world, bringing in royalties only second to Happy Birthday. Yet the band's musical mastermind and bass player Jim Lea says he dreamed it up while enjoying a douche. The ultimate festive party singalong song has guaranteed lifelong security for Jim and co-writer frontman Noddy Holder, as well as a long career for Dave Hill and Don Powell.
Lea, now 67 and a qualified psychotherapist, is still making music, having long ago established his place in pop history. He has just re-released his Therapy solo album via Wienerworld, with a live album recorded at the Robin 2 as part of the deal. That he's also had his stage feet resting for 25 years is testament to the power of a good shower. And here's why..
How Merry Xmas Everybody was conceived:
"Our manager Chas Chandler told us, 'The golden goose needs to lay a golden egg, it would be nice to have a No 1 at Christmas'," says Jim. "It took me 20 minutes in the shower to come up with that song. Nod had some lyrics about watching the world go by, but I put the song together. There was a problem," admits Jim. "The phrase 'So here it is, Merry Christmas' meant the timing had to be changed – it had to be shoehorned in. But Nod wouldn't change the timing, and he didn't want to do a Christmas song. None of the band wanted to do a Christmas song, in fact.
"Nod came round in the end but there we were with Don, who had no memory after his car crash, and we were trying to put the record down, trying to force it through in the New York studio where John Lennon had just done Walls And Bridges. I would always add lyrics – 'Don't stop now, so come on' – the bits that would stand out, but the session was very stressful, and when I listened to it back it was a big mess. Nod kept singing in c**p timing on part of the song, but after John Lennon's engineer worked on it, I was very pleasantly surprised. Do you know that it is the most heard song on the planet, though not for total royalties, because of what Happy Birthday gets? It has more royalties from more countries than any other song in publishing history."
What might have been:
The song could have sounded very different, too, had Hill and Powell had their way. Before Holder joined the band, they wanted Robert Plant – later to turn megastar in Led Zeppelin – as Slade's singer. But Lea was having none of it. He didn't rate the tousle-tressed blues shouter from West Bromwich. "Once Noddy Holder joined the band and our early singer Johnny Howells left, Noddy became the singer," says Jim. "But it could have been Robert Plant. Nod knew Plant and used to call him Plonk Plant because he was tall – and a Mod. Don and Dave were aware of him, too. "I didn't like him, though, because he was singing 'Oooh, baby... puss, puss' all the time, and he said,'That's all I ever do'. So Nod it was. He was a really soft singer at first – then he became gigantic. I would always write the song and take it to Nod. Years later, Robert Plant once introduced his son to me and said, 'This bloke's a great songwriter' and his son said 'I know'. Rob then said to me, 'I've never written a song in my life... I've nicked it all!' "
Well, after a false start as skinheads, the long-haired Slade roared their way to 20 weeks on top of the charts from 1971-73 with raucous singalong numbers like Coz I Luv You, Take Me Back 'Ome, Mama Weer All Crazee Now, Come on Feel The Noize and Skweeze Me Pleeze Me. Their biggest hit of all, Merry Xmas Everybody, was, ironically, their sixth and final No 1 while four other hits – Gudbuy T'Jane, My Friend Stan, Far Far Away and My Oh My – stalled at No 2. Jim says their musicality has never been appreciated. I never saw anyone who was as good as we were as a band," he says. "We didn't have Eric Clapton and we weren't a supergroup, but we were a band and we were different."
Will Slade ever fully reform? Fans must dream of the classic line-up taking their chart-topping hits out on to the road again.
"There is no chance of the band getting back together," says Jim. "With the band, we were all like brothers but we never socialised outside of it. The four of us knew there was a bond, but it was something we never spoke about. When Slade came to an end, Nod and I stopped because we had written the songs. We didn't have to carry on. Don and Dave (who have continued to tour in various incarnations of Slade) have got to earn a living, and I wasn't going to stop them from doing that. I wasn't going to do a Jeff Lynne. Today, there is no music industry like there was. You can't make any money. There's a few artists like Adele or Coldplay, but really, today, you are making music for your own satisfaction. Besides, Nod couldn't sing our old songs now, no way! Robert Plant couldn't sing Communication Breakdown now – and have you heard Elton John? He's had to lower the keys. Everyone is in the same boat! You can't do it as you get older."
How a bass player became the musical brains of Slade... Jim Lea admits he LIED to get into Slade – and then took over within three weeks, ready to orchestrate their rise to the top. He was the baby of the band, the youngest by three years. Jim didn't have Noddy Holder's tartan trousers, mirrored hat, bushy sideburns and raucous voice, he lacked Dave Hill's crazy barnet with its shock-cropped fringe and didn't have a story to tell like Don Powell – the drummer who lost his memory after a near-fatal car crash which killed his partner Angela Morris on July 4, 1973.
"Nod used to call me the dormouse," he says. "I was the quiet one in the band... until anything needed doing. I looked cherubic, with rosy cheeks and was a bit like Bill Wyman, whose bass covered his whole body. "I arrived with my bass in a polythene bag and told them I couldn't get my gear on to the bus. The truth was I didn't have any, hence the bag. Don and Dave were the only members of The 'N Betweens remaining at this club and said they'd hired someone. Don said to Dave: 'Give him a play and send him home'. Lea says he was nervous but started playing – and it became obvious his style was something they had never heard before. I had a dry throat and felt heat in my chest," he says. "I couldn't speak because it would have given away how nervous I was. 'You play really fast,' Dave told me. 'I've never heard a bass player like that. I can't tell what's going on. We'll turn our amps down and just you and me will play.'
"Don called me over and said, 'It says on this form you play the violin (I was in the Staffordshire Youth Orchestra) and the cello (I'd lied about that). He asked, 'Didn't the spike stick in your neck?' That was my egg-timer moment. Suddenly, I was super-confident. I played with Dave and got the gig. I think I was then auditioning him. I was the one making all the running. I was three years younger but after three weeks I was telling them what to play. I was Slade's musical director right from the beginning. Musical training was in my genes."

The day Jim complained about loud music. He might have been in one of the loudest bands in the world, but Jim once took his family to stay at the Norbreck Castle Hotel in Blackpool.
"It was 9.30pm and I went to see if we could move rooms because of loud music from the disco," he recalls. "I then popped into the disco and found it was for disabled people and many were in wheelchairs." Ooops.

Why aren't you photographed now?
"I'm not a hermit, I just don't like being recognised," says Jim. "I just like making music and putting it out there. I've had to deal with serious stuff re my brother and my dad. I could apply myself to that. I've only just seen Therapy on vinyl for the first time. I've never had a solo album on vinyl before. It looks like a proper LP."
Imitation is the sincerest form of flattery
"When Queen made it I remembered we'd played with Roger Taylor in Newquay where he'd had a target on his drums like Keith Moon," says Jim. "Roger said to me: 'We saw your band and had never heard anything like it. We snuck on the next night to have a look at your equipment and saw how the amps had been joined together, with a speaker on either side for each instrument, 2x bass, sound everywhere and a treble boost on all guitars. 'So then we knew what to do... but when we tried it, it made no difference at all'. With us, it sounded like we were an orchestra. Me and Don discovered our 'shuffle' by accident, where I was holding a note with the bass drum. Leading 70s music journalist Chris Charlesworth noted that my style was as if I was playing three instruments at once. I'd have my thumb over one side and be playing chords and notes at the same time.
Where does an ability to write a hit song come from?
"I am creative... I can design things and could be an architect," says Jim. "I don't know how, or why, but I can. I never knew where the writing came from. Suddenly, it was just there.Mozart used to say it came from the Lord God. But it's looking like it's from the right hand part of the brain, the emotional side. The left half is intelligence and reasoning, so the two halves can battle against each oter like fight and flight. Every living thing has it, like plants fight for the sun. Tests show dendrites are longer in creative people and when you ask a jazz player to improvise you can see a screen going red on the other side of the brain. It's where Eureka moments come from. The only time I use a phone is if my wife phones me up to ask if I can bring a cauliflower home. I don't want an email address if it's the last thing I do in my life."

What is Jim up to these days?
After leaving Slade in 1992 when Noddy quit, Jim became a qualified psychotherapist (without ever practising). Jim has recently released his 2007 solo album Therapy – including a vinyl edition – full of meaning-of-life songs written during his 'introspective period'. The two-disc CD features Therapy on the first disc, including three bonus tracks, with all tracks written, produced and arranged by Jim who also plays most of the instruments, too. Disc two was recorded live during a charity fundraising gig at the Robin 2 R 'n' B Club on November 16, 2002 when Jim played guitar in a trio called Jim Jam, featuring Dave Caitin Birch on bass alongside drummer Michael Tongue. With tracks including Pretty Vacant, Wild Thing, You Really Got Me and Substitute as well as Slade standards Cum On Feel The Noize, Far Far Away and Mamma Weer All Crazee Now, it's a blistering souvenir of the only serious show Jim has played after leaving Slade. The Robin 2 owner Mike Hamblett recalls: "Jim was playing the guitar one-handed while holding it horizontally above his head. Some years later a mini disc from Mad Hat studios emerged from a desk drawer.
"Many hardened and critical concertgeors at the club said that the gig ranked amongst the best they had ever seen, in fact, arguably 'the best'. People kept asking when he would be appearing again, but Jim says it was his 'existential one-off gig' and it was for one-night only – and what a night!"
---
Slade Member Threatened BBC With Legal Action Over "Merry Xmas Everybody" Authorship Row
Jim Lea, the former bass player and songwriter with Slade, complained that two BBC programmes said Noddy Holder was the sole author of the band's most famous song. It might be the best-known Christmas pop song, but one of its co-authors is not so full of festive cheer when it comes to getting credit for writing it.
Jim Lea, the former bass player with Slade, who with singer Noddy Holder wrote "Merry Xmas Everybody", has complained to the BBC for claiming that Holder was the song's sole author. The song, which topped charts on its released in 1973 and has sold more than a million copies, is still a mainstay of radio playlists in the weeks before Christmas – and the BBC has warned staff not to get it wrong when talking about the song on air.
An internal email, which has been seen by BuzzFeed News, was sent to staff this week. It said that Lea complained during Christmas last year about two TV programmes, Top of the Pops 2 and Back in Time For Christmas, that Lea claimed had implied Holder was the sole author.
"The BBC agreed to correct these statements without any admission of legal liability," the email said. "Jim Lea's lawyers have recently written to ask that any proposed BBC output does not repeat the suggestion that 'Merry Xmas Everybody' is the sole work of Noddy Holder. We wish to ensure that wider programme teams who are likely to refer to the authorship of the song are aware of Jim Lea's position that he co-wrote it."
Thought to be one of the most widely heard songs in the English language, "Merry Xmas Everybody" came to Lea while he was in the shower, he has said. He told Native Monster in October: "Chas [Chandler, the band's manager] said 'The thing is Jim, it would be nice to be in the charts at Christmas'. And he said 'You know what, it would be even nicer to be number one at Christmas'. So I went into the shower and got the lovely warm water on me. I just said to myself – and I was almost talking to my own brain – 'Come on, do it now'. And lo and behold, I pieced the whole thing together. I was really pleased with it. I got that melody – the chorus – and I thought what's it about? Then I remember what Chas had said. And I literally started singing 'So here it is, Merry Xmas, Everybody's having fun'."
The BBC declined BuzzFeed News' request for comment.
BuzzFeed News also sought to contact Lea through his record label.
---
Jim Lea interview with Goodtimes Magazine, published January 2017.
Always tired - but many new projects
Noddy Holder may have been the voice and the face of glam rockers Slade but their bass player / violinist Jim Lea was mainly responsible for the songs even though he preferred to stay in the background. Both their former colleagues Dave Hill (guitar) and Don Powell (drums) are still touring using the old band name, whereas Holder and Lea finally retired in *1992. In our 'Good Times' interview 2015 Lea made a first public statement regarding his problems with cancer, so our reporter Philipp Roser thought it was appropriate to enquire about his health while he was talking to him about the re-release of his only solo album THERAPY.
Q: First let me ask the most important question: how are you feeling now?
A: I am ok. I've been having treatment for the last two years which is still ongoing. The PSA value which indicates the status of the prostate cancer is nearly zero, It is amazing how widespread this illness is, So many people suffer from it and they all have different stories to tell.
Q: You have re-released THERAPY - what was the reason?
A: I was working on a few new things and mentioned it to my brother Frank who used to work in the record industry. He said he was going to have a think about who should release the current titles. He then brought up Wienerworld, one of the oldest labels in the UK. They were about to go to the Music Fair in Cannes and were looking for material. This is when Frank let them have a few songs from THERAPY. The reactions from their partner firms all over the world were almost enthusiastic, and then it all happened really fast….
Q: There are a number of bonus tracks on the double CD and the vinyl version….
A: Yes, this question came very quickly, so I looked in my archives and found a few suitable tracks. THERAPY contained a few psychological aspects , therefore the other songs had to fit the mood.
Q: Like on the 2009 release you have included a bonus CD of the live recording of your show at the Robin 2 RnB club in Wolverhampton from 16.11.2002…
A: I wasn't keen for a long time because I thought it was rubbish.The sound quality is really basic because the concert was recorded on mini disc. I then had a chat with a former writer of 'Melody Maker' who said even though it sounded rough, it had certain charm and a brilliant atmosphere. This convinced me to add that part.
Q: This has been your only ever solo gig hasn't it?
A: Yes, I had no desire to go on stage. Now I regret it. I didn't want to go on tour but in retrospect it would have been nice to have played in some club or other about once or twice a month. But I can't change it now, and I can't work live nowadays because my voice has suffered as a result of all the medication and is too weak. I was the youngest in Slade , Dave and Don are around 70 now and still touring. But they don't have to do the singing. I met Elton John at a concert a while ago and talked to him about it. His voice is not what it used to be either. It is a lot deeper but that is just what happens when you get older.
Q: You were mentioning new songs earlier. Can you tell us a bit more?
A: I have two projects, which should have been released in the first half of the year. But at the moment I can't say any more about it.
Q: Is this the STRING THERAPY which you have been working on for years?
A: Yes, that is one of the projects. However, there are a few technical problems because I am a one man string orchestra and some pieces overlap during mixing which doesn't sound right. I need to resolve this problem quickly because Wienerworld already have plans for its release. The other project should be released before STRING THEORY, but I really cannot talk about that yet - we need to do another interview (laughs).
Q: You have always made yourself scarce and had almost disappeared altogether - why?
A: This has been due to my own ill health but I have also been looking after my dad who suffers from dementia, and after my brother who hasn't been well either. However, I never stopped writing, even though I wasn't in the studio much. Furthermore I have another problem: I am always tired and nod off from one second to the next, especially in the studio. If you see that now you wouldn't imagine that in the old days I used to drive the others crazy with bouncing ideas around. But unfortunately I have had sleep problems for a number of years now.
* (The date of Nod and Jim's eventual 'retirement' is corrected above. The magazine stated it was 1987, which is when the band ceased to function, until Polydor offered them the 'two singles and a possible album' deal).
---
Money Fame and fortune
Slade's Don Powell: 'Merry Christmas Everybody' is my pension

(Daily Telegraph, UK, April 2, 2017)


Smiling Don Powell drummer with Slade at the opening of The Slade Rooms in Wolverhampton with Dave Hill in the background
Slade drummer Don Powell had a fleet of luxury cars in the Seventies - now he's content with a Citroën Berlingo

Glam rock band Slade sold more UK singles than any other group of the Seventies, with hits including Cum On Feel the Noize and the festive favourite Merry Xmas, Everybody.

The original line-up split in 1991 but shortly afterwards guitarist Dave Hill and drummer Don Powell reformed and remain busy today.

Now 70, Don divides his time between homes in London and Sikeborg, Denmark. He's married to his second wife, Hanne, and has two stepdaughters and a stepson.

How did your childhood influence your attitude to money?

Both my parents worked, which I regarded as the norm. My father worked in a steel foundry and put in long hours. I remember asking my mum why he seemed to be working all the time. She told me it was to save money to take us all on holiday each year. Their work ethic made me realise that you must be prepared to work hard for your money.

Did you get pocket money as a child?
I remember being 10 and getting sixpence off Dad and thruppence off Mum. I supplemented it by having a paper round and delivering groceries; I worked hard from a young age. Has your attitude to money changed as you've got older? Probably. I think I've become even more appreciative of it. Whereas in the Seventies, I bought my fair share of expensive cars, I don't do that any more. My wife drives a Citroën Berlingo and it's perfect for what we need.


How did you get started?
I wanted to study metallurgy at a technical college but was apprehensive because my parents needed money, so thought I'd have to go out to work. Thankfully, they supported my studies and my first job was testing metals in a lab in a steel foundry. Slade began life as the N'Betweens in the mid-Sixties and eventually we turned professional. We enjoyed our first hit, Get Down and Get With It, in 1971.

Are you a spender or saver?
Both. I go crazy over CDs and DVDs, and have an extensive library, so don't mind spending money on those. But I'm cautious because in the music industry there are always ups and downs. This helps you value money and, at times, question what you're spending. I like saving for a rainy day and being able to help my stepchildren; I've been lucky enough to help them towards houses and other things.

Your most lucrative decade?
The Seventies. From 1971, when we enjoyed our first hit, to 1975 were the big years. But it's quite lucrative now, partly because we don't have to hire huge lorries to carry loads of equipment around.

Did you splash the cash during Slade's heyday?
Yes, I had plenty of cars, including a Bentley, Rolls-Royce and Jaguar. The most I spent was £5,000 for the Rolls, which was a lot of money in the Seventies. Mind you, having flashy cars like that was a waste of time in London because I could never park, and people took great pleasure out of running a coin down the side of such vehicles. I even had one of my cars broken into.

The thieves removed the stereo and eight CDs, leaving behind two Slade CDs – talk about the ultimate kick in the teeth. During the band's heyday we were touring non-stop, so we were earning plenty of money. In 1973, I bought a two-bedroom flat in Northampton for £7,950 and then a flat in London for £26,000. I then moved to a bigger place, costing £32,000. Properties like that are now fetching £300,000. I had no mortgage and wish I'd kept them because I'd be laughing now.

Financially, what's been your best hit?
Merry Xmas, Everybody, which is like our pension. It came out in 1973 and is played every year. We recorded it in New York while on a world tour. It was summer, with temperatures over 100 degrees, and we were singing about Christmas. Initially we were unsure about the song, but it was issued just before Christmas and sold a million on the day it was released.

Your most treasured possession?
My gold and silver discs. I have 53 from all over the world and they will be left to my children. When my parents allowed me to turn professional, I told my dad I'd give them my first gold record – and I kept my promise when in 1973, we got a triple-gold award in Australia.

Have you ever been worried about money?
Not really, although there was a time in the Seventies when the taxman decided to investigate rock bands. We'd moved to America and people said it was for tax reasons, but that wasn't the ultimate reason, although it did help financially. The main reason was to try to crack America. But even when the hit records dried up, we carried on working, earning money. Tax rates were incredibly high back then and you could understand why so many people left the country.

When did the original line-up split?
In the early Nineties, Noddy left to concentrate on his radio and television work, so we called it a day. But by then Dave [Hill] and myself had already started talking about carrying on. I worked in my ex-wife's antiques business before we reformed Slade in 1995 and were back on the road again.

What has been your best financial decision?
Getting on the property ladder. I now have an apartment in London and a house in Denmark, which is on the edge of lakes and forests. The London property was probably the best business I did. It's a two-bedroom apartment in Hampstead and cost around £34,000. It's probably worth 10 times that now. When it comes to property, you can't lose in London. Bricks and mortar are the best form of investment.

And your worst?
Investing money in an Indian restaurant in Birmingham. It was during the Seventies and not long afterwards the business started struggling and I could see that it was going to go under. It took a while, but I eventually got my £50,000 back.

Are you interested in pensions?
Yes. I've got my state pension plus private pensions with Royal London and NatWest. For someone in my business, which can be very unpredictable, saving for your old age is important.

How do you prefer to pay: card, cash or cheque?
Depends where I am. If I'm in Russia, where Slade often perform, or anywhere abroad, I'm wary of using cards because I've been scammed.

Do you bank online?
Yes, it's useful because I travel so much. I bank with NatWest and, like most people, worry about online security. Because of that, I check my account nearly every day to ensure nothing untoward is going on.

Is there anything you don't like about money?
I don't like how it can change people. I've seen friends change when they've come into money, which is sad.
---
Interview with Don Powell by Steve Grantley. April 3rd, 2017
From mikedolbear.com
We had been thinking of including Slade drummer Don Powell in our Great British Drum Heroes section for some time. As Steve Grantley, drummer with Stiff Little Fingers and The Alarm, co-wrote a book titled Cum On Feel The Noize – The Story Of Slade for Carlton books a few years ago, he seemed the perfect person to interview the man himself. Steve agreed, so here we pass over to him to give us a brief overview of Don and Slade's enduring career.
Don Powell is the drummer with Slade, who are arguably the greatest glam rock band ever! Don was a working class boy playing local clubs and pubs when he first started with the band, but he went on to achieve huge chart success and all the fame, fortune and madness that goes with it. Slade became a '70's phenomenon and one of Britain's most successful pop acts of all time. Their good-time-vibe anthems and scarves-in-the-air sense of rock balladry has lasted them throughout their entire career and they're still going strong.
In the early '70's Slade were simply massive – they notched up hit after hit and seemed to have a permanent slot on the TV show Top of the Pops. They stomped all over the competition; bands like Mud, Sweet, Roy Wood's Wizard, T Rex and even the masterful David Bowie or the prolific Elton John couldn't keep up with Slade's runaway success. The band also featured in their very own movie 'Slade In Flame', which has subsequently become a seminal classic of the glam genre. Film director and movie critic Mark Comode claimed that 'Slade In Flame' was "the greatest British rock movie ever."
Slade have many varied and unexpected fans including the comedian and writer Ben Elton and Goth rockers The Mission. US heavy metal band Quiet Riot and Brit-Pop kings Oasis are also huge fans; both have covered Slade songs. Punk rock star, Ramones singer Joey was a dedicated follower; he stated, "I spent most of the early 70s listening to 'Slade Alive' thinking to myself, 'Wow, this is what I want to do.' A couple of years later I found myself at CBGB"s doing my best Noddy Holder." Shock-rocker Alice Cooper announced proudly, "Slade was the coolest band in England" and Kiss mastermind Gene Simmons said that his band based much of their act on Slade. The band was a massive influence on generations of musicians including, surprisingly, Nirvana's Kurt Cobain who was a fan commenting on their refusal to compromise by saying, "Slade, a band that would never bend over."
Their legacy remains and matures with each passing year and reveals them as true pop legends. At their peak in the '70's they sold 50 million records worldwide and had 6 No.1 singles – a record equalled only by Swedish music phenomenon ABBA. They've recorded 20 studios albums, made an influential film, forged an unrivalled 'live' reputation, plus made a surprising but triumphant comeback in the '80's. Most of all they became much-loved heroes – not only household names, but also part of the very fabric of British life itself.
Drummer Don Powell has constantly been at the very heart of this veritable 'hit machine' legend and he's still there today. I caught up with him for a couple of chats whilst we were both promoting Stick It To MS in 2009; I found him to be open, friendly, funny and down to earth, you know – like a typical drummer.
When did you first start playing drums?
I started playing drums in the Boy Scouts when I was 13. Originally they gave me the bugle to play but I was having none of it. (Laughs)
Were you using traditional grip at that point?
Yes, I began playing with traditional grip because that's how they taught you but I changed to matched later because I discovered you could play louder that way.
How old were you when you received your first 'real' drum kit?
I was about 15 and I borrowed some drums from a school friend. It was an old Olympic kit. It was white, well, off-white because of its age. I've no idea just how old it was but I actually kept it for about 3 years – my friend didn't seem to mind.
What first attracted you to the drums?
The noise . . . guitarist's seemed so lightweight to me – I loved the NOISE! (Laughs)
What was the pivotal moment when you knew you were going to be a drummer?
The first time I ever sat behind a kit of drums – that was it!
Did you have a drum teacher?
Yes, briefly. I think his name was Mac, but I felt I knew more than he did! At first I wanted to learn to read music, but then I thought . . . WHY? I had only one lesson. Really, I learned by listening to records and watching other drummers.
Who were your early influences?
Sandy Nelson, Brian Bennett, Jerry J.I. Allison and D.J. Fontana.
There were no drum machines back in the '60's – how did you develop your rock steady time feel?
Don't know! I don't think any drummer can really answer that!
A lot of great bands came from The Midlands – who were your drumming contemporaries as a young man?
John Bonham, we used to play the local pubs together with our bands, way before Zeppelin and Slade.
So you and John were good mates then – what did you think of John when you first saw him?
I thought he was the loudest drummer on the planet! (Laughs) He didn't need microphones – he was so loud. I admired him greatly and he was a big influence on me; John Bonham is my all-time favourite drummer. Cozy Powell was around too, I met him a few times when he was playing with Ace Kefford – this was way before his solo hits (Dance With The Devil) or (the band) Rainbow.
What about Bev Bevan from ELO, he was from your neck-of-the-woods; did your paths ever cross?
Yes but much later, I didn't meet Bev until we did some shows with ELO in America during the mid-'70's.
What was your first paid gig?
It was a wedding at the Pipe Hall Hotel in Bilston in 1962. We were paid £4.00 plus all the food and drink we could take. The band was called The Vendors. We were a little three piece, with me on drums, a singer and guitarist – no bass player. We played the hits of the day so we would do stuff by Buddy Holly, Eddie Cochran and Gene Vincent. This was before Dave Hill (Slade guitar player) was with us. He joined us after our manager at the time Chalky White [sic] saw Dave in a local cabaret band – he brought him along to meet us because he felt that we needed another guitarist.
How did you meet the other guys in Slade?
Well, as I say, I knew Dave first, from when we were in The Vendors together in '63. Noddy Holder I knew from a local band that was quite big at the time called Steve Brett & The Mavericks and when they broke up he was the obvious choice. My band had been on the bill with Nod's group many times, so I knew how great a singer and front-man he was. Jim Lea came and auditioned for us and soon as we heard him play we knew that was it. There was magic, a spark with us four, right from the start.
Slade had been working for many years – how did it feel when you had what seemed like overnight success in the early '70's?
Success is a wonderful feeling but ours certainly wasn't overnight. (Laughs) We had been playing anywhere and everywhere for 5 years before our 'overnight success' arrived. We'd slogged around the country in the back of a van but we always had confidence in ourselves. We were freaked out when success finally arrived – it's weird because all of a sudden our independence was taken away from us – everything was done for us, arranged by managers, all we had to do was turn up and play.
As a professional, what drums and cymbals were you using at this point?
I was using Hayman drums for a while and Zildjian cymbals – then I moved on to Ludwig drums. I always wanted a big Ludwig kit but could never afford one. On our first US tour supporting Humble Pie, Jerry Shirley's drum roadie had to go to Ludwig when we were in Chicago. He took me along and introduced me to Bill Ludwig the, 1st and the 2nd – I met Bill the 3rd later and we remain friends to this day. Anyway, they made me a Ludwig endorsee there and then, and I remained faithful to them until the company was finally sold on. I now use Pearl and I still play Zildjian cymbals. The kit I use is very basic – I prefer piccolo snare drums and I use a 22" bass drum with a 13" rack tom and a 16" floor tom, that's it. I use a 22" ride with an 18" crash with 14" hi-hat's plus I use Shaw 'C' sticks, I've been using them for years.
Is it true that on some Slade records you double-tracked the entire drum kit?
That's true . . . with the drum kit recorded in the toilet! I double-tracked the whole kit on 'We'll Bring The House Down'. There wasn't a problem until half way through a really good take the automatic toilet flush went off. (Laughs) We had the water system shut down so we could carry on recording; I did many tracks in the toilet.
Did you have any problems sync'ing up with the first take? Was it difficult avoiding flamming; were any of the early hits recorded like this?
We first started to use this method with 'We'll Bring The House Down' (1981). When I did this there wasn't much flamming at all… no, not at all! I only had the original drum-track in my headphones when I overdubbed so it was OK sync'ing up. Of course there was a little flamming until I got into the track but this fattened up the sound, which was the desired effect!
Was it your idea to record in the loo?
Yeah, I was in there and realised it had this great natural echo – it was all tiled and stuff so I said, "Let's record the drums in the toilet" – and it worked!
How many takes, on average would it take you to 'nail' a Slade song?
We would always try and get something in 3 takes – if not, we would move onto something else. We would go back to the other track later with fresh ears, this always worked for us.
What was the high point of the bands career for you?
Meeting Jack Baverstock, from Fontana Records.
Why is that – I would have thought it would've been your first No.1 record – something like that?
Well, Jack Baverstock was the first guy to really believe in us! He gave us a chance and put us in the studio. He also got Chas Chandler (Slade's manager who went on to manage Jimi Hendrix) to come down for a listen. He was the high point because everything changed for us with Jack.
How many times did you appear on Top Of The Pops in the '70's?
At one point it seemed like it was more or less every week . . . they called us the resident band! We did that show . . . a lot! (Laughs)
What is your favourite drum performance on a Slade record and why?
I love 'My Oh My!' The rest of the guys recorded their parts first to Jim Lea playing piano then I put the kit on and over-dubbed Roto-Toms doing all the drum-fills. I like that track. I also like the 'Nobody's Fools' album, it was different – not a huge success but I like it.
Did you enjoy acting in the bands seminal and innovative rock movie, Slade In Flame?
I loved it! The only thing is it spoils you! When you watch movies you know how things are done but I loved it. We were just being ourselves; we simply acted naturally. We had no problem being in front of the cameras – by that point we were more than used to it.
What bands were you listening to when Slade were at the height of their career?
I listened to Led Zeppelin. They came to our show in Dallas and brought fruit to throw at us while we were on stage. I like The Eagles; they're probably my favourite band. They supported us at a festival in the US in '73 and I'm still trying to find a poster from that show. I like ZZ Top and we also toured with them. They were just great guys to tour with. They never did sound checks so we could spend as much time checking as we wanted.
Progressive rock was popular in the '70s. What did you make of the likes of Emerson Lake and Palmer, Yes and Genesis?
We all went to see ELP in concert when they first formed – loved the musicianship but couldn't really get off on their material. We supported Yes many times at the Marquee club in London in the very early '70s when we were skinheads – strange bill eh? It was the original band with Bill Bruford on drums and Pete Banks on guitar; we loved their arrangements especially The Beatles songs they used to play. I never saw Genesis with or without Peter Gabriel but I never really got off on their early stuff. I liked it with prog-rock that the guys could play but there were no real songs as far as I was concerned.
You had a horrific car crash which led to short-term memory loss – do you still suffer with this condition?
What was the question? (Laughs) Yes I do still have short-term memory loss and I do sometimes need a prompt every now and then. Everyday I wake up and it's like my 'slates' have been wiped clean and I have to start again – but I manage fine.
How did you feel when Noddy decided to quit the band?
I respected his decision, and understood why: Dave and I decided to carry on. Jim didn't continue with us but we're all still great friends. We all went through so much together, we're like brothers.
Slade are still a huge live act – what kind of gigs do the band play now?
We play anywhere and everywhere – The Olympic Stadium in Moscow to 18,000 people one night and a small restaurant to a select audience the next. You never know – but it's always fun.
Have you ever played sessions with any other bands or artists? If so, who and what?
Yeah, I've done a bit. I played percussion on Sue Wilkinson's track 'You Gotta Be A Hustler'. Also, when a group called The Pleasers broke up I played drums on the lead singer, Steve McNerney's solo album; but he had trouble with management and his record company – the record was never released.
What did you think of the Oasis cover of 'Cum On Feel The Noize'?
I like Quiet Riots version better. I just like the whole feel they have on their version – I prefer that one.
When Slade had a career resurgence in the '80s drum machines and click tracks were the order of the day. Did you record with a click track and if so, how did you get on with it?
I tried and didn't have a problem with it, but it takes away the soul! I much prefer the natural feel of the band playing together, you know, the human element.
How do you get along with producers: any 'nightmare' experiences?
Yes, I once spent 3 days getting a drum sound… we got a huge thunderous sound in the studio but when you hear the record it sounds like a pile of shit! The track was 'Love Is Like A Rock' and the producer was… Roy Thomas Baker. [early Queen producer]
You wear gloves on stage, which is fairly common these days but you also wear a gum shield? Is that in case the guitar player gets a bit stroppy?
(Laughs) I started using gloves because the sweat always made the sticks fly out of my hands. I actually use ladies gloves because they're smaller and tighter so I can feel the sticks. The gum shield is there to stop my teeth from breaking! Really! (Laughs) I always grind my teeth when I play and I would literally break my teeth. My dentist suggested the gum shield as he was sick of repairing my teeth. He actually made one for me and it worked. I do get some funny looks from the front row some times though. (Laughs)
What drumming advice do you have for all the young drummers out there?
Just listen to as many drummers as you can because you can learn from everyone – you'll soon find your niche. Also, you must keep at it and play with whomever you can, whenever you can, wherever you can! Learn your craft.
Who are your favourite drummers now?
I like Simon Phillips – he has a great feel and I love his technique.
Did you like what he did with The Who? I thought he did a sterling job but I was a bit surprised by his appointment – any comments?
Well obviously no one can ever replace Keith Moon. We have to realise that it's a new band now – but any replacement has a lot to live up to.
What music are you listening to these days? Are there any contemporary bands you like?
I listen to anything and everything. I love the Foo Fighters also The Mavericks but really there are too many to list.
The Slade set is a tough work out for you, where do you get your energy from? Do you stick to a keep fit regime?
Yep, I spend an hour in the gym every day. That keeps me in shape.
Can you ever see yourself retiring?
They asked me that 20 years ago, and I'm still here! I love playing so much I never want to stop. I also feel so lucky to be doing what I do and still be enjoying it. When we started I said I'd give it 5 years and here I am all these years later still doing it – not for the money but because I still enjoy it. I'd stop if I didn't – I'll never just go through the motions.
Is there anything you would like to say to finish?
Well, yes – drumming to me is something VERY special! Being able to express yourself on a kit is wonderful and being in a band has been my education in many different ways! I urge all 'would be' drummers to stick at it and most of all – believe in yourself!
Thanks for your time Don.
Thanks Steve.
---
Slade's Noddy Holder talks his love of the Black Country, playing in weird places and that Christmas tune
By Andy Richardson (Wolves Express and Star, Sept 2017)
He's one quarter of Slade who had huge success in the 70s. Noddy Holder talks about his love of the Black Country, playing in weird places and that Christmas tune. . .
He's a bit chesty. Noddy Holder's just been on a flight and has caught some bug. Imagine being the person who was sitting beside him. "Are you. . .? You're not that bloke from Slade. You look just like him?" Though the mirrored top hat and platform boots might just give it away.
He tells me not to worry if he starts coughing, though he barely pauses for breath. Once Noddy gets going there's no stopping him. Our allotted time runs over into 45-minutes of rambunctious chat about drink, drugs and debauchery, about the blessing/curse that is Merry Xmas Everybody and the totemic rock album that is Slade Alive.
He got take to the stage right here, right now and blast C'Mon Feel The Noize for England. The Freeman of Walsall, The Lord Nod of Holdershire, the curly-haired, bespectacled rock God that is 71-year-old Neville John Holder is just getting warmed up.
It's the 45th anniversary of their seminal live album, Slade Alive, which was their breakthrough hit. It went to number two on the UK chart – their first record to enter the top 40 – and stayed there for more than a year. It's being re-released to coincide with its anniversary as part of a record company series of Classic Album promotions.
Slade Cum On Feel The Noize 1973
The record cost £600 to make and was recorded over three nights at London's Command Theatre Studio in front of an invited audience. It was a hit around the world and in Australia it was the biggest selling album since The Beatles 1967 album Sgt Pepper's Lonely Hearts Club Band.
Noddy has fond memories. The record was the idea of their manager, Chas Chandler, who also produced it. It followed the single Get Down and Get With It, which had given the Black Country quartet their first hit – a number 16 placing on the Top 40.
Noddy says: "Chas wanted something to keep the fans interested so we went along with it. He booked us into a studio on Piccadilly in London for three nights on a Tuesday, Wednesday and Thursday.
"On the Wednesday we were called into Top Of The Pops with Coz I Luv You, which was our next single. It was selling like hot cakes and looking like going to number one.
"So we went straight from TOTP to Command Studios after the recording. We'd done TOTP and had a few drinks. We were buzzing. We walked on stage and the atmosphere was brilliant. In the end, we scrapped the recordings from Tuesday and Thursday and just used the gig from Wednesday because it was so good.
"We captured the raucousness of our live shows on that record. We'd been trying to capture it on record before because that's what Slade was all about. It was all about that spontaneous, raucous guitars – we were a real rock'n'roll band.
"Before then, every time we'd been in the studio the engineers would be telling us to turn the amps down because we were always too loud for everyone. But we played at full poke on Slade Alive."
The record was recorded in late November 1971 and came out in early spring 1972. It changed the game and earned them the acclaim they'd sought. No longer were they viewed as a happy-go-lucky pop band from the Black Country. Suddenly they were being taken seriously. A month after the record's release, Slade played Lincoln festival alongside bigger acts and stormed it. They took the front pages of the music press and became the hottest band since The Beatles.
And yet, remarkably, they had yet to enjoy the fruits of their success. Noddy says: "At the time of recording we were all still living with our parents, although we were hardly ever there because we were touring that much or recording in London.
"But the Midlands was still our base because we couldn't afford to move anywhere. We hadn't started making any money at that point."
Slade Alive opened the floodgates and they were sent off to Europe to tour. In Australia, the record went to number one and stayed there for six months. "It was only knocked off the week we arrived and released our next album, Slayed? We had the number one and number two album and three singles in the chart. It was the same in Canada.
"But we were never an overnight success. That was the culmination of five years of hard slog and trying to break down doors."
Slade experienced something akin to Beatlemania during the early 1970s. From 1971 to 1973 they enjoyed six number one hits, two number two hits and a single, Look Wot You Dun, that made it to number four. They breached the USA chart and enjoyed success in Europe. When they got off the plane in Australia, there were crowds at the airports. The band were so big they had to play racecourses in every big city, where 40,000 to 50,000 would gather every night. It was the same round Europe. But none of that happened by accident. They'd spent five years honing their act, becoming the tightest band on the road.
Their live shows were the foundation for that. Noddy was the first frontman to encourage audience participation. And though people mocked him for encouraging audience sing-a-longs, soon everyone was doing it. "So many bands nicked our act and everybody started doing it. We got so much flak because it weren't cool. But we weren't cool. That was the point.
"We went to America and nobody could follow us on stage. Bands were all scared of us because we were tearing it up and the audiences loved us. They loved the sound and they loved the look."
Slade had met their manager at a disco, of all places. Chas had played bass with The Animals before managing Jimi Hendrix and becoming a talent scout, producer and studio owner.
Chas saw the band play in a small venue in the heart of the West End. The owners put on bands in between the DJ's set. Slade were halfway through their first set when he walked in and the audience had started a riot. They were on stage with the band, rocking the joint for all it was worth.
"Chas couldn't believe it. Back then, bands in London were there for the audience to dance to and we were still unknown at the time. But the next day Chas signed us. He said we were like a real rock'n'roll band should be. He'd had Hendrix, who'd been a phenomenon all around the world. And he wanted a raucous rock'n'roll band who could tear a place apart. He found that in us. As soon as he started managing us, that was it. It didn't happen overnight. It took us a year-and-a-half. But he never lost faith. Everyone was telling him we wouldn't break through. But he knew it. I got to give it him."
The early 1970s were mayhem. Slade was living in a bubble. They hit the road with their mates working as roadies and didn't look back. It was first class flights, first class hotels and as much drink, drugs and women as they could manage.
"We wuz four blokes from the Black Country playing in all these weird places, like Japan. It was all on top of us in one fell swoop. We didn't have time to catch our breath. We didn't realise what was happening. We could only gauge it by going to number one or getting in and out of gigs in the back of police vans. Kids would jump on the top of our cars and bend the cars in to get at us. One night in Glasgow we sat on the side of the river, the Clyde, eating fish and chips with the coppers because we couldn't get into our hotel. They had to protect us. That was our life."
And then they'd come home to Wolverhampton, Walsall, Selly Oak and Solihull and see their pals for a pint. Their feet would be back on the ground in an instant. "I was living near Brum but used to come to my local haunts in Wolverhampton to have a drink. At the time we were home for a few days off and we'd feel comfortable when we came back. We were in a whirlwind. It didn't let up for six years. We were on a merry-go-round non-stop."
They'd play 200-250 shows a year. Then they'd release an album every year. Occasionally, they'd moan at Chas for a day off. But Chas would tell them it was the partying that was wearing them out, not the touring. "We were four Black Country blokes having a bloody good time."
Their biggest hit was Merry Xmas Everybody, which is one of the UK's favourite festive song and was recorded in New York, next to a studio being used by John Lennon for his album, Mind Games. Slade used Lennon's harmonium on the disc.
"It was late August, early September and it was clammy and hot. We'd booked this studio time and Chas didn't know what we were coming up with. Don had had his car crash and was in a bad way – to be honest, we didn't know if he'd survive. The record company wanted a record out at Christmas so we come up with Merry Xmas Everybody. We played it to Chas and he flipped. I don't think even Dave and Don had heard it at that point. Chas said the record company would go mad over it and he was right.
"At the time, Don's memory was shot to pieces because he'd banged his head when he had the car crash. We'd be on stage and he couldn't remember the intros to the songs. While I was talking to the audience, Jim would whisper in his ear how the next song should start. Physically he was in a bad way. But we booked the studio and recorded it.
"Don couldn't remember it from start to finish and I'd be starting talking in his headphones saying 'the drum roll comes here'. We made that record like painting by numbers, everyone put a bit on separately."
Slade had already enjoyed a slew of number one hits, with Coz I Luv You, Take Me Bak Ome, Mama Weer All Crazy Now, Cum On Feel The Noize and Skweeze Me Please Me. Merry Xmas followed the gold rush.
The pre-orders built to 100,000 then 200,000. Before its release, the record had sold 500,000 copies and the record company was having to press it across Europe because the British pressing plants were all full. After two days of release, the record had sold 800,000 – topping a million before Xmas.
"My God, that song's had a life of its own. People come up to me and think I go into shops and ask them to play it in October. You can't go anywhere at Christmas without hearing it. Last year I was walking round Manchester, I saw a whole display of 50 toy penguins dancing in and singing to Merry Xmas. It was bizarre. But I'm proud of it. It's great when a young kid of five or six comes up and they love it. On the other side, people think it's the only thing we've done."
We chat some more, about the spirit of rock'n'roll, about the lack of great bands, about the lifestyle he led and more. One of the few bands Noddy felt a kinship with, post-Slade, was Oasis. "They were a rock'n'roll band. After a while, they brought in better musicians but although they could play better they didn't make them a better band. They had that rock'n'roll spirit at the start.
"The same thing happened with us. You know, we weren't all playing on our record in the late 1980s. I don't think I picked up a guitar on Rogues Gallery. Rock'n'roll is not about playing the right notes in the right order, believe me. It's a feel a style a lifestyle. It's four guys playing together. It's magic when you get it right. That happened with us and Oasis.
"With Slade Alive, the record company came to us with the idea – it wasn't our idea – because they were doing something called The Art of the Album. It's exactly as it was. I haven't remixed it or anything. Because when we did that it was magic. And it was rock'n'roll. So why f*** about with that?"
---
NODDY HOLDER INTERVIEW - THE SCENE MAGAZINE SEPT / OCT 2017
DOWNLOADABLE AS A PDF HERE
or click to view images full size


---
Slade Interviewed: Don Powell on the Legendary 'Slade Alive!' Album
Dave Jennings
10 September, 2017
Slade drummer previews the re-release of iconic live album, talking to Dave Jennings for Louder Than War.
It's remarkable but true that, despite all the singles success that Slade enjoyed (and they enjoyed a serious amount), the one album that their fan base would always agree as being their best is one that was recorded shortly after their first Number 1, and one that contains only Get Down and Get With It of their legendary hits. Slade Alive is also frequently named as one of the greatest live albums of all time and it will be re-released by BMG in late September as part of their Art of the Album series.
I recently caught up with Slade drummer Don Powell who was happy to confirm the status of Slade Alive among the fan base and also reminisced about the recording process.
Don: "We'd already released an album called 'Play it Loud' which didn't really do anything so because we had such a good reputation as a live band, it was our manager Chas Chandler's idea to release a live album. We thought it was a great idea but didn't know how to go about it but Chas put the feelers out and found a studio called Command which was actually a theatre that only held around 200 people but was set up for live recordings. We put the invites out to the fan club as it was in those days and we booked it for three nights with the aim of picking the best from each night to make up the final album. As it happened the whole album is the second night, we just thought that was the best and it all worked out perfectly. There was a great atmosphere in there and we were just playing our live show from the time so it was all like second nature and a live album just seemed the right thing to do.
It did massively well at the time. It was in the top 3 in the Album Charts for a couple of years and at one stage Slade albums were vying for top spot. Nowadays, when we're touring the world, that album is still the one that everyone talks about, it's still the one that most people bring to get signed. I can't explain the popularity of it really, it's just a bog standard, honest live album. We just went in and did it and that was it but maybe that was the appeal, the honesty of the whole thing."
Another striking feature of Slade Alive is the fact that the track list consists of only two Slade originals, the rest being covers from the likes of Ten Years After, Lovin' Spoonful and Steppenwolf.
Don: "It is a little strange when you think about it but that was our set at the time. We toured with Ten Years After in the 1970's and Alvin Lee told us that he made more money out of our version of 'Hear Me Calling' than he ever did from the Ten Years After original as it was such a massive album. But we had been playing these songs for a few years before and we had them nailed down so it just sort of worked perfectly.
For a musician growing up in the 1950's and 60's in England, there must have been a range of influences that you took on?
Don: "When I was young, just finding my way as a drummer, the two guys I was playing with at the time, Eddie and Mick, were older than me so they turned me onto Eddie Cochran and Buddy Holly. I'd been listening to sort of Billy Fury stuff down the youth club but hearing Buddy and Eddie just changed my whole musical outlook really. I suppose each generation has its heroes or people who shape their musical tastes and they were certainly mine. I would say that especially Eddie Cochran records influenced my drumming. There's nothing special there, just straight down the line rock and roll drumming, but it's just the power of the sound that struck me and what I tried to bring into my drumming."
The late '60's and early '70's in the West Midlands is "one of those periods" in music history with the emergence of a number of influential bands and styles alongside yourselves. Did you feel part of a scene?
Don: "Oh yes, I remember playing with The Move before they even became The Move and the original Moody Blues with Denny Laine and Mike Pinder. Everyone was on the scene and we would all meet each other at New Street Station in Birmingham after gigs. There was a caravan open until 2 or 3 o'clock so all the bands knew where they could get something to eat. All the vans would be parked up and we'd all be sitting there having a chat about how the night had gone and swapping stories. It was a great time. Ozzy has said about the influence of the industry in the area on the music and I think he's right. It was a working class area and we were playing straight down the line rock and roll and it just connected with people around the world.
Slade were very much of the "Glam-era, but were never a Glam band.
Don: "I would certainly agree with that. OK we were a bit colourful for a while, but we never really embraced all that Glam stuff to be honest. We were a rock band and serious about what we did and the fact that we stood apart from the more extreme elements of Glam helped us to get the more serious work that we did later. We kept our feet on the ground even during the height of our success. We were having Number Ones in 1973 and still living with our mums and dads.
Sometimes fame made things a bit difficult, if I was visiting my sister's crowds sometimes would gather but it all worked out ok generally. It was the price to pay but we were in our home town and all our mates were around so it was all usually fine."
From being a regular hit machine in the Early to Mid '70's, things quietened down a bit before what has become one of the great Festival appearances at Reading in 1980.
Don: "Well we did spend quite a bit of time in the US before that and lost some ground in Europe. We were playing smaller places because we wanted to play and then it was just a fluke that we got the Reading gig. We hadn't worked together for a few weeks and then Nod called me up to say Ozzie had dropped out of Reading and we were the replacements, which I thought would be interesting. We got together for a couple of days and then we just went for it. We had nothing to lose as we were last minute additions to the bill but that meant we didn't have any passes. We were just walking through the crowd with the punters and then we got backstage and people were asking what we were doing there and we told them we were actually playing.
What was great was the BBC were recording the festival so we bought the tapes from them and released them as a single and that's what helped to bring us back again really. We had nothing to lose, we hadn't done anything in a long time, and we just went for it and it worked for us.
Looking at music today, a number of people have named Slade as influences, not least The Ramones, Kiss and Oasis. How does that feel?
Don: "I'm really proud of that to be honest. Funnily enough a few months ago, we bumped into Noel Gallagher at Heathrow and he came over and said "I'm a massive fan". We just said thanks for all the comments he made about us and had good old chat and a cup of tea with him. It was great. I went to see KISS recently and Gene Simmons has always been very kind in his acknowledgement of our influence on the band. Apparently they used to come down and watch us at the New York Academy of Music and they decided they were going to get our show and take it further. Quiet Riot made Cum on Feel The Noize a hit in America and we'd released it 10 years earlier so to me that is also a great compliment to the song-writing of Noddy and Jim Lea. When you think of the success we had and the number of hits we achieved, I don't think they quite get the credit they deserve as song-writers to be honest.
Final thoughts on Slade Alive?
Don: It's just a great Rock album that captures the essence of what we have always been about.
Slade Alive is released on 29th September 2017 as a BMG Art of the Album Deluxe edition on vinyl LP with a 6-page 12" booklet and CD with hardback cover and 28-page booklet.
All words by Dave Jennings. More from Dave can be found by checking out his Louder Than War Author Archive. He is also on Twitter as @blackfoxwrexham.
From http://louderthanwar.com/slade-interview-don-powell-legendary-slade-alive-album/
---
Slade's Dave Hill talks to Northern Life about life on the road, 'the Christmas song', and John Lennon.
Jim Coulson 27.10.2017.
With winter around the corner, a 71-year-old man in the West Midlands is dusting off his gold lamé jumpsuit, polishing his six-inch platform boots and trimming his fringe into a perfectly straight line, all ready to hit the road.

It's generally the singers in bands, who take the limelight with their outré dress sense, and Slade's Noddy Holder was certainly a commanding presence, with his gigantic mutton chops and glitter ball top hat, but even he seemed as straight-laced as Jacob Rees-Mogg when sharing a stage with lead guitarist Dave Hill.

Noddy no longer tours with Slade, leaving Dave as the driving force behind the glam metal juggernaut, which travels the country every year in the lead up to the festive period, belting out an impressive array of hits, including one of the finest Yuletide tunes of all time, Merry Xmas Everybody.

Ahead of appearances in Manchester, Sheffield and Wakefield, Dave talked to Northern Life about life on the road, what he only refers to as 'the Christmas song' and how it might not have happened if it were not for John Lennon.

"People ask me what's my longest stretch in the band," says Dave, in that instantly recognisable Black Country drawl, "I tell them I'm still on it! I've been there since the start, when we changed from Ambrose Slade to just Slade. That was the early 1970s, so I guess I'm pushing 50 years now."

However, his love affair with music began way before that, inspired by the Beatles in the early 1960s. His isn't one of the typical tales of rebellion, where the young rocker appals his parents by throwing away the chance of a steady accountancy career to head off up and down the trunk roads of Great Britain in the back of a beaten-up, rusting and barely road legal Ford Transit.

"Being in a band is everything I wanted to do as a kid, and mum and dad let me try it because my first job wasn't great and I didn't enjoy it," he recalls, "As soon as I got that guitar and grew my hair, I knew this was exactly the way forward – being part of the journey, travelling, playing guitar, dressing up and jumping around the stage."

Is being in Slade as much fun as it looks, though? "I don't want to take away from the fact we were very seriously musical as a band," says Dave, "but we were free-spirited. We liked being different. There were bands who got a lot more work than us because they played hip music, but we did our own thing."

"We were serious about the music and we learnt the songs well, but we all had this rock 'n' roll energy from watching people like Little Richard. The Christmas song, Cum on Feel the Noize, Mama Weer All Crazee Now, they're all about having fun, but we were careful to write something serious too, like Everyday or Far Far Away. I'd say we were musically minded, but entertainment conscious."

And part of that entertainment came from the way the band, and in particular Dave, dressed. Even by the standards of the 70s, when Slade were in their most productive years, the guitarist stood out. Masses of face glitter, 40 years before the kids at Glastonbury discovered its joys, tight plastic cat suits with full-body-length fringing, and gigantic superhero shoulder pads were all wardrobe favourites for the flamboyant axe man.

"I used to work on those costumes and plan them and I knew that, when people saw you, they remembered you. It's important to have a great product, but you've got to know how to sell it as well. I think we learnt that from performing in pubs and clubs and making people smile."

Even as one of the elder statesmen of the rock 'n' roll scene, that is still Dave's goal when he plays shows. "I like to think that when I come and play, whether it's Manchester, Sheffield, Wakefield, all those places that we played in the old days and that we still visit now, I just want to entertain people and see them have fun in a time, at the moment, when people need a lift. And the Christmas song capitalises on that feeling too."

With its verses setting out the typical Christmas Day up and down the country, Merry Christmas Everybody is still one of the most–played festive hits of all time.

Thanks to streaming and digital downloads now allowing new generations to access the tune, not to mention the royalties from the hundreds of radio stations that continue to blare it out through the entirety of December, it is said to earn the band half a million pounds a year, although it is likely that the majority of that haul goes to Noddy Holder and co-writer Jim Lea.

The familiar tale of death-trap homemade sledges, the perennial Christmas headache of accommodating too many family members in too small a space and the saga of the granny who suddenly bursts into a song and dance routine after seven hours of imbibing sherry on a continuous drip, has a special place in the hearts of the British public.

"That really does happen with grans," laughs Dave, "I guarantee, if there's a granny in at a show, she'll be up and dancing at the end of the night."

In fact, it was a granny who inspired the song in the first place, back in 1973. "This old lady told our bass player 'no one writes Christmas songs anymore, they're all old fashioned, like Jingle Bells, or Bing Crosby. There's no rock 'n' roll Christmas songs.'

I seem to remember that Nod had this chorus that was about something else, and Jim had this verse and they cleverly put them together. Nod, I think from memory, went to his dad's, had a beer or two and wrote these lyrics about stockings and grandmas and all that".

However, nothing happened with the tune until they were on tour in America later that year. Despite the song's celebration of all things wintery, Dave remembers the day they recorded it as being anything but. "It was very hot and sticky – 100 degrees – and Chas, our manager, rings us up and tells us that John Lennon's just cancelled a week of studio time and he suggested we go and get that Christmas song down while we had the time.

It's July 1973, we're in a boiling hot office block, working on the song and no one's feeling Christmassy. But it has this great rhythm and I put the guitar chords on it. Then Nod sings that wild bit at the end, 'It's Chrrrriiitttsstttmmmaaassss' and it just smacks in your face of rock 'n' roll.

There were these Americans who heard it in the corridor and wondered what on earth these crazy Englishmen were doing, signing about Christmas when it's 100 degrees outside.

We mixed it and then left it for a few months and then, I remember, we were in Belgium and the record company had started to send it out. The boss at the Belgian label called us in and said he loved it and that we should crack open some champagne.

So it's ten in the morning and we all got a bit drunk and he sticks the song on again and we're listening to it, going 'flipping hell, it sounds great, that.'"

They returned to the UK to find the record label back home thought the same and that radio and TV were on board too. The song was released in early December 1973 and shot to number one. It remained there for the rest of the month, beating Wizzard's I Wish it Could be Christmas Every Day to the coveted Christmas Number 1 slot.

"The rest is ruddy history," exclaims Dave, "we didn't think people would still be listening to it in 1974, let alone wanting to hear it in 2017!"

If you'd like a full-on blast of Merry Christmas Everybody, then you can catch Dave and the Slade boys at the Foundry in Sheffield on Friday 8th December, Warehouse 23 in Wakefield on Saturday 9th and Manchester Academy on Sunday 17th.
See the full original article here.
---
Slade's Dave Hill chats about his new book ahead of Bilston show
By Andy Richardson | Entertainment | Published: Nov 10, 2017, Wolverhampton Express & Star
You'd expect him to be the showiest of all of the members of Slade. After all, Dave Hill made a career from modelling silver wigs and platform boots. He was the brightest star in Slade's firmament, the one who'd dress most outrageously, who'd model a great scooping fringe for more years than was sensible.
Yet Dave Hill is as far removed from the caricature as is possible. Our scheduled 15-minute chat turns into 45. And the subjects aren't just Rolls Royces and drink, six number one singles and outrageous apparel – Dave talks about depression and importance of our shared history, about his deep, deep affection for the Black Country and a long-lasting marriage.
The man nicknamed Superyob who rocked the world with Slade is more sensitive and thoughtful than anyone might imagine. Yes, there's Merry Xmas Everybody and six smash LPs in his new book, So Here It Is, which is published this month by Unbound. But there's also talk about post-War Britain and his office job at Tarmac, about sliding into depression during his later years and suffering a stroke, there's an honest assessment of Slade's split – to paraphrase, everyone started to hate Noddy, though Dave and Nod are the best of pals again now – and there's the slow revealing of a gentle soul.
Superyob? Dave Hill. You're having a larf.
"I was born in a castle and then grew up in a council house in Wolverhampton. I had a smashing mum and dad but things were tough growing up in post-War Britain. My life really changed when I heard rock'n'roll music. I said goodbye to an office job at Tarmac and never looked back. I played in various groups before fame came knocking at my door.
"Slade's success didn't happen overnight but boy, were we big when we took off! We had 23 top twenty hits and six number one singles. Three of these went straight to the number one spot – a first, not even matched by The Beatles. Topping it all was Merry Xmas Everybody, which sold over one million copies. We also had six smash LPs, and one time had the number one and two spots on the LP chart. All this made Slade the biggest band in the UK in the 70s, and we were massive all over the world, too. Slade had some great years but fashions change and the break-up of the original band was heartbreaking. I thought that would be it for me. I battled through depression and got over a stroke, and decided to carry on doing the thing which I do best: I went back on the road with Slade. I've seen more of the world, and more fans, in the last 25 years than I did when the band were at their most famous."
Dave's autobiography, inevitably, was created in his beloved Black Country. He met a writer, from Walsall, who was a big Slade fan and encouraged him to jot down his memories. Publishers were slow on the uptake so they took it to Unbound, the pledge-funded organisation. Dave smashed his target – achieving 116 per cent funding from 564 backers.
"It was a nice process. If I'd been with a different publisher, they'd have been telling me what to write. With these guys, I was just allowed to get on with it. I worked with a ghostwriter, he was from Wednesbury. It was important to do it that way. I was working with somebody who understood the way I talk and who related to my upbringing."
Dave, who is performing at Bilston's Robin 2 on Tuesday, didn't just want to write about the good times. He wanted to tell the truth, to write down his experience of mental health issues.
"The Slade years were incredible. We had the most original Christmas song. We influenced a lot of people. Those years took me to destinations I wouldn't have dreamed of. Everything was good until the break-up of the band. I didn't know what I was going to do. But I'd got a good wife and three children. I had a lot to carry on for."
Dave is more candid in his book about the break-up than others have been.
"I spoke to Nod about it, he keeps in touch. He said nobody's really written how the split was. So I did my best to write about how it was. Nod and myself have one heck of a life. We have a love for each other. We didn't agree with everything but we agreed with one thing, to be in a great band. We achieved that. Slade were a great rock'n'roll band. We had uniqueness and an honesty. With Nod, there was the realisation that he was going to go. And back then, when I weighed it up, maybe there wasn't any love for him in the band any more. He had to do what he had to do. In the early days it was like we were glued together. But we loved it and we're mates now. We'll always be known for it, especially Nod and myself."
Dave's book is equally remarkable for his exploration of depression, which followed routine surgery.
"I was in a dark place for a while. I had two years of really bad depression and was wondering whether I would ever feel good again. It was scary, it was hard on the family. I didn't trust medication. I found the right person who helped me, a great psychiatrist, who knew about medication. She was a specialist in her area and great to talk to. She told me I was 100 per cent depressed."
The joy returned when he listed to some old 60s music in his car. "The music gave me that joy inside. I went on a shopping spree buying clothes, I was Dave Hill again, that bloke, going out and getting stuff. The dark areas faded away. But I wrote about that in the book."
So Here It Is: How the Boy From Wolverhampton Rocked the World With Slade, by Dave Hill, is published by Unbound on November 16.
---
Dave Hill, Slade Guitarist. Interview by Roger Crow. (Read it online here)

I grew up living in the next street to Dave Hill from Slade but never managed to speak to him. So 27 years after leaving our mutual stomping ground, it was a pleasure to chat to one of the most glam rockers of all time. Ahead of Slade's UK tour, he discusses his new autobiography, So Here It Is; starring in my favourite rock film, and why 'without Slade there would've been no Oasis'.
At what point did you catch the showbiz bug?
We used to play skiffle music, which was just making a blinkin' row on a washboard. That's how I got started. I was on a stage running my fingers up and down a washboard, and I thought 'I quite like this'.
At one point Slade were the biggest group in the country. How did you keep your feet on the ground?
Well I think it was more than this country. It was generally the world, except for America. We were as big in Europe and all these places I've been to like Australia and Russia. You can't comprehend what it was like in the rest of the world. Obviously you can comprehend in England because the people you run into and the reaction of people you know, and newspapers and Top of the Pops and all that. I grew up on a council estate and the roots of the band were very much 'blokes around the corner' and people you know.
"Believed in us"
Aside from the UK tour, what are you working on at the moment?
My life story comes out soon, so I'm in the midst of preparing for that. Nod, our singer, has done the foreword and Noel Gallagher has done the afterword. I met him (Gallagher) once at the airport and I just kept in contact. And he said something quite interesting. He said: "If there was no Slade there'd be no Oasis". Also he said something that I thought was really poignant. "I saw them (Slade) as people that lived in a council house down the road from where I was".
Becoming famous I don't think we ever realised the roster of number ones we would've had. But our manager Chas Chandler, who was Jimi Hendrix' manager, believed in us immensely. He saw us as the follow on from the Beatles. He said in his mind we were that kind of group. You know, 'working class people who made it'. We got writers; we got abilities; and we got an image, which was a lot to do with our success.
"Mobbed"
Slade never seemed to let fame go to their heads. How did you cope?
I wouldn't say anybody can cope totally with fame. Fame isn't natural. Suddenly you've gone from being a boy from school; you play guitar, you've got in a band… I was a bit of a duffer at school. I wasn't like a popular kid. And suddenly I've 'gone to extreme fame' and found my reason to be, so to speak; you know, Top of the Pops. And then suddenly you can't go to the places that used to go to. You're either going to get mobbed or annoyed, so really we had to become a little bit isolated from being too exposed to, you know walking down the road.
I was still living at my dad's house when I had two number ones. I moved and my dad was signing the autographs and I thought that was really great (laughs). Coping with fame. We were good with each other in the band. Each one of us occasionally might kick off and couldn't cope, but the others would pull you together you see. We had this camerarderie in those days.
"We did have difficulties"
And having a good manager was obviously a bonus.
Yes. All the way though '73 in particular… Chas would say to us 'You don't realise how big you are". And we never realised how big we were. We always thought we had to write another hit. We'd say "We're not as big as the Beatles". Chas would say "Forget the Beatles. You are now. You are the band of the seventies." Having that support was great. What was interesting, while we were making the Christmas song in New York, John Lennon popped in. And he said to Chas Chandler, "I really like that singer. He sounds like me."
Midlands humour is pretty unique so that probably helped you cope with fame.
Yes. With us we kind of had a great humour at laughing at things. I always see something funny in a situation… Especially in America because it's such a vast country to try and work in. You come across extraordinary people when you're famous. You get a lot of people coming up. A few 'cosmic types'.
We had four years of huge success. A lot of bands now are lucky to get 12 months. Never mind the kind of songs we had. And also records were selling in their hundreds of thousands. Not like now. With 10,000, you'd be number one. In them days you had to have hundreds of thousands to get to number one. Records were all and everything to people. Plastic records. Vinyl. The ritual. We did have difficulties like every band does. You do change. I didn't particularly change because I had the same focus in my life as respects a group that I did when I left my first job to become professional.
"Paid dividends"
So why did the original Slade split up?
Obviously, individually you do get change. A band will break up. In some cases fall out. We weren't a fat lot different from that. Nod, our singer, decided he didn't want to do it anymore. He didn't want to make records, didn't wanna go on the road, and I understand that and I wrote about it in my book. Nod and I are great friends. I'll always be glad that we were the band we were.
The revamped Slade has obviously brought those classic songs to a new and different audience.
It's paid dividends to me because I've been to places we'd never have gone. Like Russian and eastern bloc countries. I can't imagine how Russian fans, for example, would react to a Midlands group. Russians might know all the songs but they don't speak very good English, but they have a way of telling you how much they love a good working class groups with a working class background."Natural step"
You document that rise to fame and life in post-war Britain in your autobiography.
Yes. It's good to write about it because I want my grandkids to read it. When I'm not here, they can read about what it was like in them days. I think my generation will become like a period drama because of rationing. I remember what it was like when you couldn't get oranges or whatever. If you look round the area where I come from, back in the late 1940s, it was a bomb site because of the war. I love technology but in the days I grew up, the aspect of imagination was far greater with us. We didn't have everybody looking at the same page on a laptop.

Slade in Flame is my favourite rock film of all time. What are your memories of making it?
We thought 'We need to make a movie', and our manager wanted us to make a movie as it's a natural step. When we had the concept of the film, we didn't want to make a carbon copy of A Hard Day's Night, though I thought it would be fun. We wanted to make something that was a little longer lasting about the business; what it was like. So it had a rock edge to it. We had to get used to being on location. So we learned how to sort of act. It was a good experience. After we made that film we used to watch other films and know how they made those shots. We didn't think the film would be rated like it is now.
"Trying to survive"
What was the reaction to the film overseas?
When we went to America, they showed it in St Louis, and the people couldn't understand a word we said. And the Beatles had a similar problem with their diction. (The locals would say) "What sort of English is that?" I think it stands up along with that film (Mick) Jagger made in Performance. It's one of them cult films. It was about trying to survive or become successful. When it was first released, I was concerned it was too heavy, watching people arguing.
'How Does it Feel?' from that film is one of my favourite Slade songs.
It's Noel Gallagher's favourite. He said 'It's one song where the words in that never dates.'
'So Here It Is' by Dave Hill is released on November 16, 2017. Slade are touring the UK, with dates at Sheffield Foundry, 8th Dec, Wakefield Warehouse 23, 9th Dec and Hull Welly, 23rd Dec. All images of Dave Hill: Chris Floyd
---
Slade's Dave Hill opens up about depression

Flamboyant glam rock band Slade achieved 23 UK Top 20 hit records and global success. But one band member - known for his sunny attitude to life - was quietly struggling. Guitarist Dave Hill has opened up about his battle against depression.



---
DAVE HILL INTERVIEW
ROTHERHAM ADVERTISER

SLADE fans are enjoying treats galore at the moment.

Firstly, the band's seminal live album Slade Alive! from 1972 has recently been released; secondly, the band's flamboyant lead guitarist Dave Hill has published his autobiography; and, the band is touring. Still fronted by Dave and drummer Don Powell, the new version of Slade has been touring since 1993 to packed out audiences everywhere from the UK to Australia.

Former Sweet vocalist Mal McNulty provides the raucous vocals as well as playing rhythm guitar, and bassist John Berry was in Mud for a while, so they both have seventies Glam Rock experience. With Cum On Feel The Noize, Skweeze Me Pleeze me, Coz I Luv You, and not forgetting the annual party song Merry Xmas Everybody, Slade had an unprecedented run of success with no less than 23 top 20 singles, which included six number ones!

Dave Hill was a fashion icon in the heyday, with his outlandish stage outfits, and the rumour that he once said "You write 'em and I'll sell 'em". Became part of pop folklore, but did he really say it?
"It was true, it's my line," he tells me from his Wolverhampton home. "I do feel that the impact of the band was visual as well as the music and I wanted to make sure that people would remember us."

The band at the time was almost ever-present on Top Of The Pops.
"When Cum On Feel The Noize was number one for four weeks, I had to come up with something different every week. I had a couple of people making stuff for me, and I was very fond of a long black coat with circular mirrors and a silver headdress. I lit up! Noddy Holder said that I looked like a metal nun. "When we went to Top Of The Pops, I never told the rest of the band what I was going to wear and I used to go into the toilets to change."

Dave has been in bands since his early teens and he got together with Don Powell in 1966 and have been together in band s ever since. Another thing that people might not realise about Dave is that, although he plays guitar right-handed, he is actually left-handed.
"Back in those days, there were no left-handed guitars. My first guitar was a bad right-handed guitar from Kay's catalogue. I started to strum Tell Laura I Love Her and that's how I got started. It was my music teacher who told me to try and play right-handed and I got used to it."

Dave still enjoys the thrill of live performance — even having a stroke on stage in 2006 failed to diminish his desire to perform.
"We're a great band," he says. "We can start the show with a hit and just carry on playing hits all night. I never get tired of playing them. People look at you and smile, and happiness is so important to us now. I'm 71 now and enjoying life. And now it's that time of year — the good-time feel. I feel that what I do gives joy to others and that's fantastic. We go to places now who heard our records but could never see us — like Russia."

Naturally, being 'that time of year' means the Christmas hit. Merry Xmas Everybody is now synonymous with the festive season, but the band had competition.
"That's right. A relative of Jim (Jim Lea, the band's song co-writer, bassist and violinist) said that nobody writes Christmas songs anymore, and that gave him and Nod the idea. The song was two melodies put together. John Lennon was booked in the studios in New York where the song was recorded but had cancelled. But his stuff was in the studio, so the harmonium at the start of the song is his. And we had no idea until Ayshea Brough (of 'Lift Off With Ayshea fame) told us that Roy Wood was also bringing a Christmas song out. Luckily we won that little battle."

Dave is happy about the re-release of the live album Slade Alive!
"Yeah, that record is what we're all about — it captures the roots of the band before all the hits came. I listened to it recently and loved it."

Also, there is the matter of Dave's autobiography.
"Yes, it's called So Here It Is. It's about growing up on Post-War Britain, on a council estate where nobody had any money but nobody noticed. Then Rock and Roll came along and I started playing music — must to the annoyance of the neighbours. Then comes the bands, the success then the split of the original band, survival and reconvening. It looks at what really matters — family comes above everything."

And the tour?
"Oh, I'm really looking forward to getting out and about. We'e a great band these days and it's full-on hits from start to finish. I can't wait."
---
Slade guitarist Dave Hill: My best six albums including Adele, The Beatles and more
(Urbanuplugged.co.uk Dec 2017)
THE BEATLES: 1 (Apple) This is the album I would take to a desert island. It's a way of remembering the good things they did early on. When they were successful, I grew my hair and wanted to be George Harrison. When I saw the humour in the film A Hard Day's Night, it was the start of my romance with being a travelling musician.
ADELE: 21 (XL) When I listened to this, I didn't know anything about her but it was the first time in a long time that I'd sat and listened to an album where each track wasn't a fi ller. Like Aretha Franklin, she came along and sounded great on radio but she had worked for it.
THE SHADOWS: The Shadows (EMI Gold) This came out in 1961. Classical music was played at home and that moved me as a kid so I've always been strong on melodic playing. Hank Marvin was probably everybody's go-to melodic player in the early 1960s. It was the fi rst time I'd heard echo on a guitar.
FLEETWOOD MAC: Tango In The Night (Rhino) I was in St Louis in 1975 and we were invited to see them. They played what became the album Rumours and they came across so well. But it was this album that I used to play a lot in the 1980s. Christine McVie and Lindsey Buckingham are brilliant artists.
BILLY FURY: The Sound Of Fury (Hoodoo) There was Cliff, Marty Wilde and others but Billy was a real nice guy and wrote his own songs. Out of all of them in England, he had the best songs such as Like I've Never Been Gone, and the best voice.
JOHN BARRY: The Beyondness Of Things (Decca) Barry is famous for the Bond films, Dances With Wolves and Out Of Africa but this is a solo album and it touches on some of his film work. It creates a good mood in the background. Although I'm a rock and roller, I also write bits and bobs of classical music for myself.
You can find the interview online here
---
Slade's Dave Hill on family secrets, surviving a stroke and his days as a pop star
Teddy Jamieson Senior Features Writer - Herald, Scotland
IN the bar of the Mount Hotel in snow-smothered Wolverhampton this December afternoon there's a Christmas soundtrack playing on the public-address system. Carols and pop tunes go around and around. Old songs, familiar songs, overfamiliar songs, the odd newish song. And yet by the time Dave Hill arrives – a little late, but who's keeping time? – I tell him that Merry Xmas Everybody still hasn't come on. "It will," he replies. In fact, by the end of our couple of hours together we still won't have heard it. It might be the longest time this December either of us has gone not hearing it, to be honest. But I guess he can probably remember how it goes.
"Dave of Slade." Is there any phrase more likely to plunge you back into the 1970s than that one? For those of us of an age, it is a pop madeleine plugging us directly into childhood, the three-day week, Top of the Pops on the telly, Tony Blackburn on the radio, Fab 208 on the newsstand. In person Hill is, at 71, a little jowlier than in his silver-haired, silver platform-booted prime. But he still has that haircut, a kind of inverted U that has been cut by unfeeling, uncaring robots. The straight-across fringe may have migrated a little further up his forehead these days, but even now, and even in his civvies (puff jacket rather than old man's cardie), he is still recognisably "Dave of Slade". And yet … And yet over the next couple of hours he will talk to me about vulnerability, about depression, about guilt. He will also tell me much he loves the poetry of William Wordsworth. I don't remember any of that getting much coverage in Fab 208. Rather like the memoir he has written, Dave Hill can be a bit of a surprise.
The cover of So Here It Is has a picture of the guitarist wearing a cape, thigh-high boots, a mandala of glitter on his forehead and holding a guitar labelled "Super Yob" (famously, he also once had a car bearing the number plate "YOB 1"). This is the Dave Hill we remember, the Dave Hill that Reeves and Mortimer would later turn into a comedy sketch. Yet while he does tell the Slade story inside, it's also the story of the dreariness and social confines of post-war Britain in a way, the story of how childhood marks the man and how patterns of behaviour are passed down from generation to generation. With a chorus of Cum On Feel the Noize thrown in for good measure.
Hill has always lived in Wolverhampton. He tells me his daughter married in this very hotel. Indeed, Slade, before they were Slade, played here too. That was in the days before they were scoring six number ones, of course. In 1973, their annus mirabilis, I was 10; the perfect age to love their teacher-baiting song titles, their glitter and tat look, Noddy Holder's Dickensian sideburns and their devotion to the three-minute single. Managed by ex-Animal (and ex-manager of Jimi Hendrix) Chas Chandler, Slade were a people's group, Hill reckons. The Oasis of their day, perhaps. But less derivative.
"If you think of Slade, you'll think of some happiness," Hill suggests. And much of that was down to his own, shall we say, eccentric stage gear. In the NME in 1973 Keith Altham (who doubled as the band's PR) describes Hill as coming onstage looking like "an over-decorated, perambulating Christmas tree". And that was one of his more conservative looks. "I know I am an extremely strong part of that visual image of Slade," Hill agrees. "I don't have to be told that. Nod and I quite accept our positions. Who are you going to remember? It will be me and him." That said, he adds, "We did take our music seriously. Chas was pro my guitar playing. And after all, he managed one of the best guitarists in the world. I've always loved melody, but I know there is something in me that can make people move. It's a driven sound. We had a passion for it and Nod was a good lyricist. He was a clever bloke. But his lyrics to the Christmas song … It's clever in its simplicity. We're probably the only band at that time who could have written a song like that."
Merry Xmas Everybody remains a cash cow of a song. There are stories that Noddy Holder and Jim Lea, Slade's songwriters, each earn in the region of £250,000 every year (some reports put that figure much higher) thanks to Merry Xmas Everybody. Hill and drummer Don Powell don't. Such is the nature of music publishing. I must ask, Dave. Does it rankle?
"My best answer to it is that is the way it is. Really, a lot of people are having a tough time. They don't want to be hearing about blokes in groups whinging about something they haven't got. I sense what I've got, what is right for me. And it's not based on a financial achievement. The benefits of the Christmas song is the bigger picture of joy. People come to me and go: 'It's your time of year, Dave.' That is enough for me. If someone said: 'It's your time of year, but someone else is making the money,' it wouldn't mean anything. You benefit in a different way."
How long has it taken him to reach such a level of equanimity? A lifetime perhaps.
David Hill was born in a castle in Devon on April 4, 1946, but grew up on a Wolverhampton council estate. The castle can be easily explained. The local hospital had been bombed in the war and a wing of the building was being used as a maternity hospital. Some of the rest of his childhood can't be explained so easily. His father was a mechanic, his mother a secretary and something of an enigma. She came from middle-class stock. Her mother – Hill's grandmother – was a teacher, her father a doctor of music. The family even had a car. They were, as Hill points out in the language of the time, "well-to-do". But when she was 17 Hill's mother had an affair with a married man and discovered she was pregnant. She attempted an abortion. Her daughter Jean, Hill's half-sister, was born with epilepsy. He thinks his mum might have carried a weight of guilt about all this. "Grandmother died," Hill says. "I really don't know whether it was the shame … No-one ever talked about it."
Hill's father always told him there were things he didn't need to know. One of them turned out to be the fact that his parents had never married. Researching the book, he discovered they staged a fake wedding. Hill's mother was clearly a capable woman, someone who would write letters to the local MP (in this case Enoch Powell) and expect him to respond. She was fine when she was working. And yet she also suffered from depression. And at its worst it could lead her to being violent or even suicidal. Hill found a letter his mum wrote to her sister when he was just one year old. "It said: 'Sometimes if it wasn't for him I'd just try to end it.' So, at one it was going on. She may have been plagued with the idea of God punishing her. You're trying to work it out long after they've all gone. She attempted to go for my sister with a knife. This is not my mum. She wouldn't hurt anybody." That was the norm. Mum working, Hill and his sister Carol going to school in a bombed-out, grey post-war Britain. The only colour was to be found at the movies and then, in the 1950s, with the arrival of rock and roll.
Hill got his first guitar from the Kay's catalogue. He was clearly looking at different pages than I was as a boy, I tell him. The guitar arrived in a cardboard box. "For me it was a life saver," he says. "What were my options? Not good at school. I was a bit of a loner. My sister said I was up the corner of the playground. I wasn't one of the kids with the right hairstyle. I had big ears and a lot of complexes."
Well, yes. For someone who would make his name as a showman he talks a lot about his insecurities. When Slade did break big he bought a big house in Solihull for himself and his wife and then felt guilty about owning it. "I didn't think I deserved it. 'Maybe I shouldn't have this.'" And yet he spent so long trying to get to a position where he could. Hill spent much of the 1960s in bands without breaking through. Indeed, Slade took their own sweet time to make it too. Chandler started managing them in 1969. For a time, they tried to chase the skinhead audience. Chandler even encouraged them to smash up a hotel room just for the publicity. "Couldn't do it," Hill says. "We couldn't do a lot of things that weren't us, because we weren't naturally nasty people. Keith Altham, when he came up with the idea [of making them skinheads], he didn't like suggesting it. 'You can't do it to them, Chas. They're nice guys.' And Chas said: 'Too late. They've gone to the hairdressers.' "And after a time even Chas realised it wasn't making any difference. The audience of skinheads weren't into us."
Being a skinhead wasn't Hill anyway. He worried about those ears. And there was always a showman in him desperate to get out. "I bought a cape once. And a hat. And I walked through Woolworths to see if anyone would notice me. I got a reaction and I quite liked that." When the band did a residency in the Bahamas in 1968, Hill started modelling women's clothes, bought a wig and began looking for stage wear that would make him stand out. He even bought himself a denim dress. "I'm on stage at the Tropicana club and a girl comes in at the back and she's got the same ruddy dress on. And she comes down the front and she's a big-mouthed Yankee: 'My God. I don't believe this guy. He's got my dress on!'"
He started wearing platform boots because he was the shortest member of the band. When Slade went to number one he ordered double platforms. He was wearing triple platforms the time he fell over on stage in New York when the members of Kiss were in the audience. They thought it was part of the show. What I want to know about is that Slade hairstyle, though. Did his wife Jan never complain? Did she never suggest a perm? "No, she was involved in that idea. She's a hairdresser so she used to trim the sides. She came into Slade prior to success. Her mum and dad didn't think I was a good idea. 'A bit of a no-hoper. What kind of future does he have? He's probably on drugs.' We never were on drugs."
For all the glitter Slade were always more of a real ale kind of band. And it took them longer to go flat than you might recall. They were having hits well into the 1980s before splitting in 1987, reforming and then finally calling it a day in the early 1990s when Holder had had enough. Holder and Lea could afford to take a step back. Hill, however, needed a new source of income. "There was quite a while thinking: 'What are we going to do? Got a mortgage to pay, got three kids.' Reality strikes. And then I had this phone call from Suzi Quatro's ex-husband [Len Tuckey]. He said: 'What are you doing?' I said: 'I'm a bit screwed. Looking to form another group, maybe.' He said: 'You don't want to do that. You've done the pubs.' And he was right."
Tuckey clued Hill into the huge audience in Europe desperate to see Slade or a reasonable facsimile thereof. "The problem with England is if you're not on the telly, you're not in the charts, you're not happening. But it's not like that elsewhere," Hill points out. He got on the phone to Don Powell, who was working in a hotel pub serving drinks. Some 25 years later they are both still on the road with Slade II. Nostalgia is a business opportunity. "My past has given me a future," he says, smiling.
Can you imagine not performing, Dave?
"No, I couldn't imagine the alternative. I'm not ruddy Superman. But I look after myself. I used to jog a lot. I walk a lot now."
Still, life catches up with you. In recent years Hill has had a stroke. He's suffered depression. And yet he has hauled himself out on the road again. I wonder if the fact his mother went downhill when she could no longer work plays on his mind. Yes, he admits. Last year he broke his arm in Brighton. A serious break, the surgeon told him. "And my wife is looking at me and I know exactly what she's thinking. 'You're thinking about your mum right now and the damage done.' And I was."
Is he happy? He gives every impression of being so. "I've settled a lot of things by doing this book. I've even had a good sit down with Nod for four hours to go over some of the crap that I didn't have a clear picture of and both of us, I think, enjoyed talking about it. We'd been through so much together, Nod, Jim, Don and I. And the split was tough on me. I thought we were in it for a lifetime. Some people can get caught up in the strangest ideas about other people and they carry some bitterness to their grave and it doesn't benefit them. Whereas I've let go of all that some time ago. I've thought there have been benefits of Nod leaving the group to put me in the position to go on doing it. Look what I've gained from it. I've gained an income, but I've also gained a lot more connections with people and places than I would have if I'd left it alone."
He does seem very chilled, right enough. "When I had the stroke, I got rid of a lot of things. Your vulnerability suddenly comes upon you quite strongly and yet in some ways it made me make decisions. I feel better for it … Not that I would recommend a stroke. I'm not so worried about what's going to happen to us all as I used to be."
These days Dave of Slade can quote you tracts of Wordsworth's poetry if you ask him. These days Dave of Slade loves it when the grandchildren come around. These days Dave of Slade is not the man he was. But isn't that something to be proud of?
So Here It Is by Dave Hill is published by Unbound, priced £20
---
Takin' Me Bak 'Ome – talking Slade with Don Powell
Posted on December 15, 2017 by writewyattuk
Christmas was way into the distance when I tracked Don Powell down in Denmark, but the legendary drummer – on a rare break from the live circuit – soon brought the subject up.
As I properly introduced myself and mentioned interviewing long-time Slade bandmate Dave Hill around the same time of year in 2015, he butted in, asking, "You mean about that song?"
What could this genial 71-year-old drumming legend possibly mean? Surely not a certain seasonal ditty that became the legendary Black Country outfit's third No.1 of 1973. I'm surprised anyone even remembers that track. It's hardly got any airplay since.
"That's what we call it – 'that song'. It's amazing, y'know, Malcolm. We've had something like 24 hits, but people only remember that one! Don't get me wrong. I'm not putting it down. It's just so funny.
"I don't know if you know the story, but when we recorded that in 1973, we were on a world tour, in New York in a heatwave, around 100 degrees. Yet there we were, recording that song."
I understand it started life as one of Noddy Holder's more hippy numbers, Buy Me a Rocking Chair.
"It was, and it's amazing how these things come about. I love stories like that, but never knew that until a few months after we recorded it."
At that point, Don – a big Beatles fan – got on to how Lennon and McCartney often helped each other out with songs, sometimes fusing them together, giving the example of 1964's A Hard Day's Night, with John stuck part-way through and Paul suggesting a tune he'd been working on as the bridge. And with that, I suggested there were clear Beatles influences on 1969's Beginnings, when his band were called Ambrose Slade.
"Yeah, especially with the harmonies. But I don't know anyone who hasn't been influenced by The Beatles. Recently I was re-watching the Anthology DVDs, and talking a while ago to Gerry Marsden at a charity show, he was saying how people didn't realise all that incredible worldwide success came in such a relatively short space of time. What they did in seven years was unbelievable!"
There's another parallel between The Beatles and Slade – you both had those amazing 'apprenticeships' in Germany.
"Yeah, it happened to us twice. The first time with a group Dave and myself were in, doing a month in Dortmund, playing eight hours a night – 45 minutes on, 15 off, starting about eight o'clock, going on 'til four in the morning. But that's the way it was in those days."
The second stint was in Kiel in early '67, by then with Noddy and Jim Lea also involved. That whole experience must have sharpened them up as a musical unit, I suggested.
"I think so, but the biggest thing for Nod, Jim, Dave and myself was when we got stuck in the Bahamas. That really brought us together – our four personalities. We were stuck with an incredible hotel bill, which we didn't realise we were going to pay for, and no money. All we had were our return flights, and our equipment as excess baggage. We were still paying for it. We couldn't leave that. It was on HP. We had to get that back."
I should fill a gap there, explaining how Don and Dave were with club circuit blues band the Vendors, later renamed the 'N Betweens, while Noddy with The Memphis Cutouts then Steve Brett and the Mavericks. But the trio met on a ferry to Germany en route to separate engagements in November 1965 (Dave and Don to Dortmund, Noddy to Cologne and Frankfurt), and not long after their return to Wolverhampton, a chance meeting led to Nod deciding to take up Don and Dave's offer – at the second time of asking – to join them.
Bass player and classically-trained multi-instrumentalist Jim Lea, three years younger, was already on board by then, with history in the making, the band soon down to a four-piece, in time becoming Ambrose Slade, then – with ex-Animals bassist and Jimi Hendrix manager Chas Chandler in charge – simply Slade, going on to enjoy stratospheric success.
While we're talking history, the 'N Betweens actually saw chart-topping success five years before Slade, albeit on a local level, with December '66 single, You Better Run a No.1 for six weeks in Wolverhampton, keeping Tom Jones' Green, Green Grass of Home off the top. But it's clear that they worked hard to reach the top.
"Yeah, but that's how it was in those days. We were just playing anywhere and everywhere, just to play, basically. When we first started we were doing birthday parties and weddings, youth clubs, and that just carried on really."
By the end of 1971 they'd truly broken the UK and much of Europe and Australia, their summer cover of Bobby Marchan's Get Down and Get With It cracking the top-20 and followed by first UK and Irish chart-topper Coz I Luv You that autumn. Usually, I'd go into a potted biography there, but it seems pointless with Slade. Surely you'll know all that. I'll add a few more UK chart facts though, because they speak volumes.
In just over 20 years, Slade amassed six UK No.1 singles, the last of which was 'that song', straight in at the top this week in 1973 and staying there five weeks. In fact it was in the top-40 come February, and has returned many times since. As I finish this piece, it's No.62 in the charts, 44 years on.
That was their third single entering at No.1 that year, and on their own shores they've had 16 top-10 singles and 24 separate top-40 hits, managing 20 weeks at the top and 213 in the top-40. You can add a few LP stats too, with three No.1 LPs and 12 top-40 hits and a total of 153 weeks on the chart.
The original Slade story ended in 1992, chief songwriters Nod and Jim moving on to other projects. But Dave and Don were soon touring again, initially as Slade II and since 2002 back under the old name. And they haven't stopped rocking up at venues all over the world since. It's now been 25 years in this format, the pair joined by Mal McNulty (vocals, guitar, ex-Rockin' Horse, Paddy Goes To Holyhead, Sweet) since 2005, and John Berry (bass, vocals, violin, ex-Mud) since 2003.
But let's go back to the early '60s. Am I right in thinking Don, who started out playing drums with the scouts in the late '50s, was 15 when he first sat in with The Vendors?
"Yeah. I was a member of this youth club, and Johnny and Mick from The Vendors came down, asking me to join. I hadn't a clue about anything, but borrowed some drums off a schoolmate, Dave Madeley. I don't think he had them back for about five years! Come to think of it, Malcolm, I don't know what happened to those."
Don't say that. Someone'll have them on EBay as soon as this goes out.
"Maybe. I've got a picture of me playing them, probably when we were doing a wedding."
You were at school with Swinn (long-time Slade associate and road manager, Graham Swinnerton, who inspired 1974's The Bangin' Man, and died in 2015 after battling cancer), weren't you?
"Yeah, in the same class. We went through together. I met him when we were 11, at secondary modern school. Many years later, when Slade came off the road, he went on to tour-manage Saxon and a few American bands, and occasionally we'd bump into each other. That loyal thing between us never waned. We always had that. We were the best of mates.
"Apparently (when he grew ill) he didn't want to see anybody, but I said to his wife, 'I don't care what he says, I'm going to see him.' And we had a laugh. It wasn't long after that. He was poorly. It was the worst thing I ever experienced when the doctor at the hospice said, 'Will you help me put him back to bed?' I never thought I'd be doing that. It was only about two days later that his wife called and said he'd gone."
At least you got to see him.
"That's the thing, and my wife instigated that. His spirit was fine but he was very poorly, and my wife said, 'Why don't you go and see him one more time?' He was a different person that time, and was gone within the space of a week, but I'm really glad I went."
Talking of key components of your success, I was thinking of another who's been gone since 1996,  Slade manager, Chas Chandler.
"That was another sad case. I went to see him too, not long before he went, and he also looked pretty poorly. But we've a lot of lovely memories with Chas, and he was so integral in what happened to us. He really believed in us, even though it took a few years before it happened. He kept on slogging away."
I'm guessing his experience with The Animals taught him a few lessons about the industry.
"And with (Jimi) Hendrix as well. He'd been there, done it, got a t-shirt."
Don's been based in Denmark for around 12 years, which on the face of it seems at odds with his long-term dream – as  shared with music writer George Tremlett in 1975's Futura band biography The Slade Story – saying one day he wanted to run a small farm in the Staffordshire countryside, not so far from his Bilston roots.
"It almost did. I found a small place, on the outskirts of Wolverhampton, perfect for what I wanted, but basically got 'gazumped'. I went back to sort a few things out and there was this guy there with a big sheepskin coat on and a Range Rover. I could tell by the people who lived there, he'd probably offered a little more than me. I've seen it since and there's a new house, but it's still got all the land.
"As it was, after that we were touring non-stop and never at home, so I just bought myself a flat in Wolverhampton. I could just lock it up and forget it, as we were away around nine months of the year."
So where's home now?
"Just on the outskirts of Silkeborg, quite central. It's a beautiful place, near Aarhus, with two airports close by. I can go more or less anywhere in the world. The world's become a small place today, with four or five flights available from here to the UK every day. It's become so open now, with travel."
Slade always went down a treat in Scandinavia while touring.
"It was great. Also, and not a lot of people know this, our very first hit was in Europe – in Holland with Get Down and Get With It, before the UK."
It's clearly a rarity to be home for Don, whose busy 2017 included a spell touring Australia and recording with side-project QSP, alongside fellow '70s glam stars Suzi Quatro and The Sweet's Andy Scott (with loads of details of that on Don's website) to be home. Can he describe his surroundings there in Silkeborg?
"I'm right on the lake, with a forest behind me and the lake in front. And (Don's wife) Hanne bought me a lovely motorboat for my 70th birthday, so we spend a lot of time up and down the lake. It's wonderful, I tell you. Beautiful."
Remind me how you got to meet Hanne, and ended up moving to that part of the world.
"It was actually when we played Silkeborg. She came up to me to get some things signed and said, 'I got one of your drumsticks when I was 14 years old.' And we just hit it off.
"She has three children from a previous marriage, two girls who were teenagers when we got together, and a son who was seven. They were willing to move to England, but Andreas didn't know any English then and I thought it would be easier to move here. And when she can, Hanne comes with me a lot when we're traveling in Europe, getting the overnight train or driving down.
Do you ever get back to Bilston?
"Yeah, my two sisters are still there, and my parents are buried there. Every time I get back, I see old schoolmates and all the others, have a walk round, see if I can find Mick, who was in the band when I first started. In those days it was me, Mick Marson and Johnny Howells. We'd keep our equipment in the hallway at Johnny's place, shared with his father. Across the road from there was a chicken bar, always open late.
"We were playing pubs and clubs, and as we were getting back they'd be getting ready to throw stuff away, so we'd buy it all for pennies, with loads of chips. And it's still there! When we played The Robin last year I went across and got myself pie and chips, and that brought back a lot of memories."
Word has it that Don, Dave and Nod visited Jim Lea at home in Codsall on March 12th, 1966, to invite him to join their quest, going on to the Three Men in a Boat pub in Walsall to seal the deal, his official debut following a week later at Walsall Town Hall. Meanwhile, Mick Marson had left by mid-March '66, and three months later Johnny Howells was also out, ahead of that following month's booking at the Star Palast, Kiel, where the newly-slimmed band shared the bill with a certain Paul Raven (if I put his later stage name, Gary Glitter, in brackets, will that be more acceptable?).
Don has a great archive of his live performances through the years, and much more, on his website, his information also suggesting Dave and Don's first gig together was also at the Three Men in a Boat, in early January '64, and that the band first went out under the name The 'N Betweens at the Ship and Rainbow, Wolverhampton, that November. I'm always fascinated, I tell him, by the Pete Best type characters who just missed out on the big time, and Johnny – as the last man out – was perhaps the closest Slade had to that.
"He was, and it was very sad when Dave and myself decided to make the break. It was very hard, because I'd started with Johnny and Mick, to break away. But while I haven't seen Johnny for a few years, me and Mick often see each other and have a laugh. I understand Johnny looks after a school for under-privileged children in that same area."
Incidentally, for far more detail of Don's amazing career, I recommend his excellent Look Wot I Dun autobiography (Omnibus Press, 2013), lovingly put together with help from his Danish friend and established writer, Lise Lyng Falkenberg.
"Ah, Lise did a great job there!"
I mentioned George Tremlett's earlier biography of the band, and his dates don't always tally up. For one thing the party line was that you were born in 1950, four years later. Were you all pretending to be younger?
"I think that was the case in those days, for things like Jackie magazine. The usual things – we didn't have girlfriends and we didn't smoke or drink!"
Which was true, of course.
"Oh, of course!"
Then there's confusion over the date you met Noddy on that boat to Germany. He suggested 1967, while I got the impression it was October '64, outside a snack bar somewhere between Ostend and Dortmund …
"I think it was November '65, and we'd got our old van, when Nod was with Steve Brett. They were going to Frankfurt and we were going to Dortmund. We were driving overnight from Ostend, all the way through Belgium to Germany. And no SatNav in those days!"
I'm guessing you already knew each other by then.
"We would have known each other, but were on the same boat. Probably had a cup of tea together, know what I mean? But we did bump into each other again in Wolverhampton in early '66, when his band were breaking up and Dave and myself were disillusioned. We headed to this coffee shop and started talking about getting together. But we had to continue with Johnny as lead singer. We still had quite a lot of bookings for the band."
You've been in bands with Dave for nearly 54 years now. Did you hit it off right away?
"I tell you what, we used to rehearse in Johnny's front room, and it was Dave who reminded me of this – I don't think we even spoke to each other for a few weeks! It's strange when you think back. But we did hit it off, wanted the same thing, and were getting a bit disillusioned with what was going on. That's when we decided to break away. I remember Nod in the Memphis Cut-Outs, then with Steve Brett, and it worked out he was disillusioned too. Soon we were auditioning for a bass player. That's when Jim (Lea) came along."
Was that the audition at the Blue Flame Club?
"That's it! It became the Lafayette Club after, a late-night drinking place. The Blue Flame was more like a village hall."
I understand Jim was already a fan, and guess you were already big news as a local band by that stage.
"Well yeah, apparently Jim would come and watch us at different places. We'd play quite a lot of blues in those days, and he was a big blues fan."
While I was only six the year that song first topped the charts, my older brother loved Slade and got me interested at a very young age. I finally got to see you – aged 15 – in December 1982 at Hammersmith Odeon on the We'll Bring the House Down tour. And what a night that was.
"Wow!"
Yet somehow 35 years have passed since, while it's been 25 years since Jim and Nod went their own way.
"I know, it's frightening. I can't believe how quick the time's gone. Unbelievable."
And I see Dave's followed you down the autobiography road now, having published So Here It Is in time for Christmas.
"Yeah, he's taking a different tack to mine. I don't really understand that pledge situation."
I look forward to reading that.
"Yeah, so do I!"
And you'll be able to get a copy of that on Slade's 'Christmas Shindig' tour as well as online, talk of which prompted Don and I to talk about their North West dates – at Manchester Academy 2 and Liverpool's Hangar 34.
"Actually, I was in Manchester a few weeks ago, for a big drum event. You can imagine what that was like, with drums bashing around all over the place! It was deafening! I was just showing my face and saying thanks to a few of my sponsors. But I met a few nice people I hadn't seen for long time, like Paul (Burgess) from 10cc."
We talked about your work ethic before, and I was thinking how taking that chance of being with a band professionally must have been a big decision. You could easily have given up that dream and settled for the 9-5 world.
"Well, I was scared. Dad had to sign the papers, because I couldn't afford to take on the HP payments and was too young. But I told him, 'I tell you what, Dad. I'll give you my first gold record.' He just laughed, but I kept the promise – giving him that first gold in 1973."
And when it mattered your parents supported your dream. That counts for something. Dad was a steelworker, wasn't he?
"Yes, he was on the factory floor, working there all his life, basically."
If you'd stuck with your job at the local iron foundry, you'd be retired by now, or most likely laid off many years before.
"Yeah, and I'd probably have about 20 grandkids by now! Then again, if you'd have told me even 20 years ago I'd still be doing this, I'd have laughed in your face. And the thing is, over those last 20 years we've been able to go to places like the old Eastern bloc. We'd never been to Russia in the original years, but have quite a few times since.
"It's been fantastic. It makes you realise how big that place is. We flew from Moscow to Vladivostok on the east coast and it took us 13 hours. That' just one country! That's like flying from London to Los Angeles."
Of course, a lot of column inches have been devoted to Dave Hill over the years and his fashion sense …
"Ha! Now, if I said to you he was colour-blind, would that make more sense to you?"
Well, I was going to bring up your own natty dressing. There was a lot of velvet in that wardrobe of yours, for a start.
"Oh yeah – a lot of velvet and satin trousers, y'know!"
But there just happened to be someone stood in front of you, who the cameras went to first. You were a couple of peacocks, really.
"That's it!"
When was the last time you watched 1975's Slade in Flame? (which included starring roles for all four band members as the fictional band in the title).
"Erm, that'll be some time ago now."
It's stood the test of time for me, its appeal growing over the years, despite its gritty take on the glam rock era largely being seen as a failure at the time.
"I'll tell you what – it has, and it's had a lot of great reviews, especially from the Barry Normans and people like that."
Indeed, including fellow film critic, Mark Kermode, who called it 'the Citizen Kane of pop films'.
"Yes, at first we thought it would go against us, with how true it was. But you're right, it has stood the test of time."
While clearly fictional, there were a few stories in there pretty close to things that happened to you.
"Oh yeah, like with the management situation and being manipulated, all that sort of thing."
You certainly came over as a natural on camera (although it would be 25 years before his next role, a small cameo in a BBC TV adaptation of Lorna Doone).
"I really enjoyed it. I loved every minute, and didn't mind the early mornings or anything like that."
There must have been a lot of hours standing round, getting cold, waiting for filming to start around Sheffield.
"It's amazing. About two minutes' shooting takes about five hours, what with the setting up and all that. I was okay with that though. The only thing is that it spoils you for going to see a film, seeing how things were done and hearing stories from the crew about previous films they'd been involved with. It completely shatters the illusion."
Lots of great stories tend to have two-thirds points where everything briefly goes awry, and for Slade that twist came at the height of their fame, three days after a show at Earl's Court on July 1st 1973, just after Skweeze Me Pleeze Me became their second single to go straight into the UK charts at No.1 (becoming the first band to achieve such a feat since The Beatles in 1969).
On July 4th, Don was in an accident in his white Bentley S3 in Wolverhampton, with his 20-year-old girlfriend Angela Morris killed and the Slade drummer in a coma, serious multiple injuries leading to a long stay in intensive care, finally coming round to major short-term memory and sensory issues, which remain with him to this day.
Later that month, Jim Lea's brother Frank filled in on drums as the band played two pre-arranged shows they didn't want to cancel on the Isle of Man, and by the end of the summer Don was back, first having to be lifted on to his kit, playing dates in America and recording that Christmas single out there.
As it was, the diaries his doctors suggested he wrote to aid his memory would provide a rich archive when it came to his autobiography and website. And the interest generated by that tragic story proved how much love there was out there for Don, the world eagerly following his recovery. Is that whole period still a blank?
"Do you know, that concert (Earl's Court) means nothing to me, Malcolm. It was actually filmed, and I still want to see if I can get a copy of it … just so I can see what it was like."
How's the memory these days?
"It's still sort of the same. I mean, I still have to keep the diary. That'll be for the rest of my life, I'm afraid. But it's part of my life now. It's like my bible, if you like."
Those diaries must have proved a great help for Lise when she was working on your book. Few people in your position have such meticulous records of that period.
"Great for her, and for me as well. We were sat down for about a month before, and she said, 'You've got to open up for me, Don, otherwise people who know you will know there's things you're missing out. So I said, 'I'll tell you what, Lise, I'll give you all my diaries. Take them all, and everything's in there, and that's the way it was."
There were plenty more painful memories to come, alongside the many further highs in the years that followed, not least Don's battle with the bottle. Does he drink at all these days?
"I haven't for 32 years now. I know, it's incredible. I stopped drinking when Sharon Osbourne came after me and Ozzy with a shotgun. And she actually fired it at us. We just managed to get out of the way. You can imagine, can't you, when your drinking partner is Ozzy Osbourne, it's like … say no more."
I've said it before on these pages, but for me you had a boys-next-door feel that Bolan, Bowie and Ferry – much as I loved them – couldn't quite pull off. You were far removed from the art school acts and the more self-important songwriters of that era.
"I think we were. We couldn't be anything else, Malcolm. Our manager, Chas, tried to make us a little bit like Rod Stewart and the Faces. But we ain't like that. We couldn't do it. It wasn't in us. We were just who we are and that's it. We were always first to a party and last to leave."
So has Don still got the best job in the world?
"What? Traveling the world? I always say I'm doing what I always loved doing, playing drums. It's incredible. I've been round the world four times, especially over these last 20 years with the amount of times we've been to Russia, Poland, the Czech Republic and places like that where we couldn't go in the '70s. It's been an amazing rollercoaster ride. and it still shows no sign of waning."
---
Dave Hill: Five things I can't live without

By LUCY BENYON © Express. Mon, Dec 18, 2017

SLADE guitarist and singer Dave Hill, 71, lives in Wolverhampton with his wife Jan, 66. They have three children – Jade, Bibi and Sam.

1 - My wife
Dave Hill credits his wife for supporting him through 'fame, fortune, illness and recovery'

"Jan and I have had a long and happy marriage and I feel incredibly lucky to have her by my side. She was only 18 when we first met, which looking back was very young. I remember falling for her lovely smile and blonde hair and I knew straight away she was the one for me. Over the years Jan has supported me through so much, from fame and fortune to illness and recovery. Whenever I've needed her she has been there and I would be totally lost without her."

2 - Morning walks
After suffering from a deep bout of depression, Dave started going on morning walks to remain calm

"A few years back I suffered from a deep bout of depression which totally floored me and completely changed the way I live my life. It took me a couple of years to really get back to normal and afterwards I focused on looking after myself, not just physically but emotionally and spiritually too. Now I go for a long walk early every morning. I have always loved Wordsworth and when I am out I try to immerse myself in every detail of my natural surroundings, as he did to find inspiration for his poetry.

Nature is a great distraction from those everyday worries we all have and my morning walks are a chance to escape and to experience a real sense of oneness. I really believe spending time just being, instead of thinking or doing, helps to create a sense of calm."

3 - Hope
"Seven years ago I had a stroke while I was performing in Germany. I remember feeling light-headed and I was struggling to get my fingers to connect to the guitar strings. I was swaying a bit and I'm sure the audience thought I was drunk. Somehow I got to the end of the show but when I came off stage, I collapsed into my son Sam's arms. It was clear that I was very unwell and I was rushed to hospital where I was told I'd had a stroke. It was a terrible shock as it had affected my left arm and I didn't know whether I'd play the guitar again. Then out of nowhere my strength returned. I remember getting out of bed and looking out at this incredible sunshine and feeling this overwhelming sense of hope. I suddenly felt so alive and full of joy and I will never forget that moment. I knew then that I was going to recover and that I'd been given a second chance."

4 - Coffee
It was only when Dave found coffee in Germany and America that he fell in love with the drink

"My obsession with coffee began in the 1970s when I started touring with Slade. All I'd tried before was basic instant stuff that tasted disgusting but in Germany and America they really knew how to make good coffee and I quickly became hooked. These days I enjoy finding unusual coffee shops and sitting back with my drink, watching the world go by."

5 - My smile
Dave was self-conscious of his teeth while growing up, but he had them fixed after he found fame

"I was never confident about my looks when I was growing up as I had a terrible overbite and my ears used to stick out. But as soon as I made some money I had my teeth fixed and that's when I really started to smile – and I don't think I've stopped since. In fact my wide grin has become my trademark as I always smile, even on stage. Smiling is magical as it has the power to lift people's spirits and to put them in a good mood."

Dave Hill is an ambassador for the Stroke Association. For more about the Stroke Association's Lost For Words campaign, visit stroke.org.uk/lostforwords. Dave's autobiography So Here It Is (£13.60, Unbound) is available now.